ALERTS
Sep2022 – they are logging in Champion, so TULAMEEN F.S.R. must have more repairs done.    Britton FSR has cement blocks stopping vehicle traffic, should still be passible with ATV. Possible to get to Tulameen, but you'll be going over an off-camber bridge.  Henning Trail up is challenging in areas.    Apparently ATV's are getting to 10-K cabin now.



Welcome to Coq Snow.  Our riding area is just off the Coquihalla Highway, Exit #228 (Britton Creek rest area) between Hope and Merritt B.C.  (Show Map And Directions).  We have great riding areas for Beginners to Expert riders.  We groom over 100 Km of trails, giving easy access to different riding areas. We even have groomed trails through the Alpine so beginners can also enjoy the Alpine.  Our main trails to Alpine are quite short... Henning Alpine is 4Km from our Main Parking lot, Thynne Alpine is 3Km and 10-K Alpine around 15Km.   We have lots of areas with Simple Terrain so you can have a fun/safe day even during High avalanche conditions.  We also have two cabins in the Alpine stocked with firewood.  All the wet West Coast weather dumps as snow on the Coq, so frequent Awesome snow days. There's also accommodations right next to the riding area... Coquihalla Lakes Lodge.  We have our own parking lot, so lots of room for any size rig you might have and very easy access just off the Coquihalla Hwy (4x4 recommended).  We also added a loading dock and a heated changing room in the parking lot area...  how about that.  Check out the Coquihalla Summit for an awesome sledding experience.

Current Grooming
DONE FOR THE SEASON

May 27 Fri – road to 10-K basically all gravel to 2-K…. no way to drive past 2-K wash-out.  Lower Henning Trail mostly gravel and snow filled wash-out is washing away.

May 21 Sat – road to 10-K still covered with snow, but getting thin in spots.   Henning has minimal snow until 2nd corner.

Apr 23 Sat – 10-K Trial Up to Cabin

Apr 22 Fri – Henning Trail Up & Top Loop, Henning Peak



Trail Grooming Status
H E N N I N G   M O U N T A I N 
Trail to Cabin – APR 22
Henning Peak – APR 22
Coq Hwy – APR 22
Avalanche – APR 22
Polaris – MAR 4
Ski-Doo – FEB 11
Pipeline North – closed
Pipeline to Coq Lakes – APR 1

T H Y N N E   M O U N T A I N
Trail Up to Ridge – APR 8

1 0 – K   (COQUIHALLA MTN)
Trail to Cabin – APR 23
Cranberry Loop (16-K) – FEB 12
Britton FSR – JAN 15 (closed 5-8K)
B5 Clearcuts – MAR 11
Grasshopper – JAN 15
Holm FSR South – FEB 20
Holm FSR North – FEB 20
Skwum FSR – FEB 20



Calendar Events
Oct 5 Wed – Club AGM meeting @ GVP Chwk (45150 Luckakuck Way).   Pizza @ 6:30pm, Meeting starts @ 7pm




May-Oct  Time for Summer power sports…  ATV's, Jet Boats, Dirt Biking, Racing, etc.    Will let you know when we plan Firewood & misc project days.



BC Highway Webcams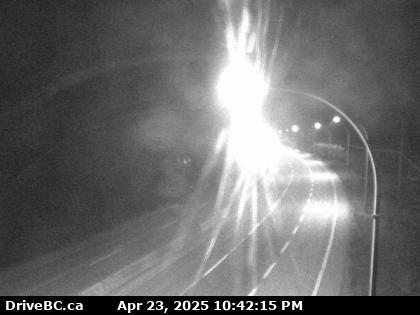 Portia N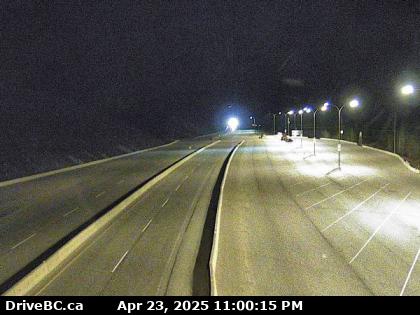 Box Canyon N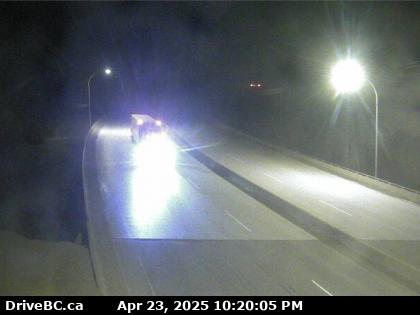 Showshed North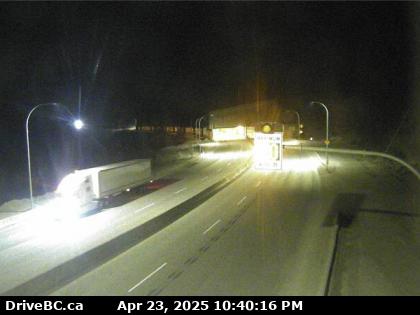 Snowshed South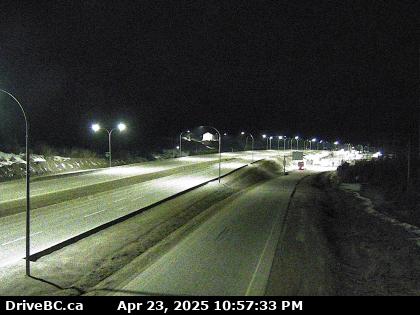 Zopkios South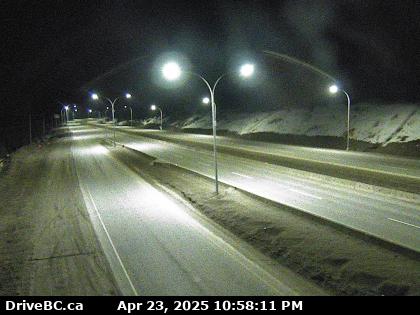 Zopkios North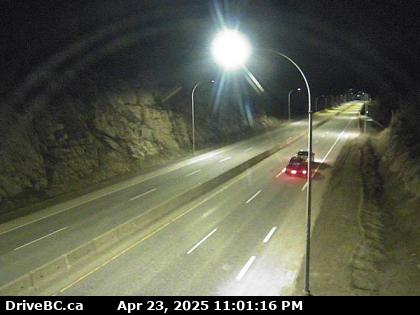 Coquihalla Lakes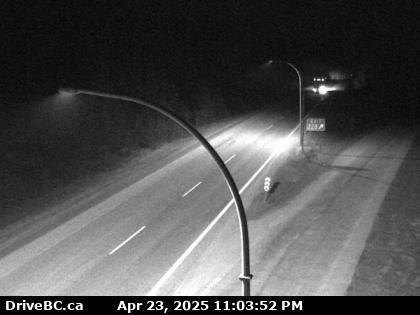 Britton Creek N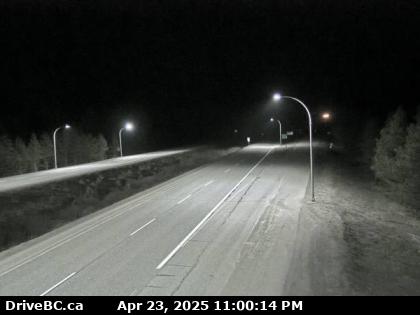 Mine Creek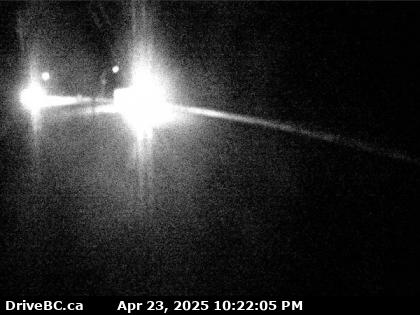 Larson Hill
Saturday September 24, 2022 at 08:09 UTC
| | |
| --- | --- |
| | The forecasts for the B.C. Travellers Routes have ended for the season and will resume on October 1. |
Choose highway to view conditions for:
| | |
| --- | --- |
| Highway 1 Westbound | Highway 1, westbound. Paving operations between Golden Ears Way and Port Mann Bridge for 9.1 km (Surrey). Until Sat Oct 15. From 7:00 PM to 5:00 AM PDT on weekdays and Sunday. Lane closures will be in effect. Watch for traffic control. Next update time Sat Oct 15 at 7:00 AM PDT. Last updated Sun Sep 18 at 5:01 AM PDT. (DBC-43995) |
| Highway 1 Eastbound | Highway 1, eastbound. Vehicle incident at Exit 55: 192 St (Surrey). The off ramp from Highway 1 to 192nd Street remains closed. Highway 1 itself is open in both directions with all lanes available. The 192nd St overpass has single lane alternating traffic in effect with a weight restriction of 24,000kg in place. Next update time Tue Sep 27 at 12:00 PM PDT. Last updated Tue Sep 20 at 12:06 PM PDT. (DBC-43186) |
| Highway 1 Both Directions | Highway 1, in both directions. Travel advisory in effect between Exit 160: Hunter Creek Rd and Exit 165: Flood Rd (1 km west of Hope). Hunter Creek rest area closed. Next update time Sun Sep 25 at 12:00 PM PDT. Last updated Sat Sep 24 at 1:10 PM PDT. (DBC-45076) |
| Highway 1 Both Directions | Highway 1, in both directions. Road construction work between Ainslie Rd N and Kanaka Station Rd for 16.1 km (Jackass Mountain Summit). Watch for traffic control. Expect delays. Loads over 3.8 metres in width restricted. Road open with sections of single lane alternating traffic. Watch for traffic control. Expect delays. Next update time Sun Sep 25 at 3:15 AM PDT. Last updated Sat Sep 24 at 3:10 AM PDT. (DBC-35355) |
| Highway 1 | Highway 1. Construction work between Golden Donald Upper Rd and Yoho Bridge for 5.2 km (2 to 7 km east of Golden). Until Mon Sep 26 at 12:00 PM MDT. Delays of 30 min 9AM to 3PM and 8PM to 10PM daily. Overnight closures 10PM to 7AM daily. Alt Route available via Hwy 95 and Hwy 93S. Allow 1.5 hrs additional time. Next update time Mon Sep 26 at 9:00 AM MDT. Last updated Fri Sep 23 at 11:35 PM MDT. (DBC-44837) |
| Highway 1 Eastbound | Highway 1, eastbound. Utility work at Sailor Bar Tunnel. Until Wed Nov 30 at 7:00 PM PDT. From 7:00 AM to 7:00 PM PDT on Monday, Tuesday, Wednesday and Thursday. Single lane alternating traffic. Watch for traffic control. Expect minor delays. Last updated Tue Sep 13 at 10:06 AM PDT. (DBC-45042) |
| Highway 1 Eastbound | Highway 1, eastbound. Utility work at Saddle Rock Tunnel. Until Wed Nov 30 at 7:00 PM PDT. From 7:00 AM to 7:00 PM PDT on Monday, Tuesday, Wednesday and Thursday. Single lane alternating traffic. Watch for traffic control. Expect minor delays. Last updated Tue Sep 13 at 10:05 AM PDT. (DBC-45043) |
| Highway 1 | Highway 1 (on Vancouver Island). Utility work planned between Tolmie Lane and Dupplin Rd for 0.1 km (1 km north of Victoria to Saanich). Starting Mon Oct 3 at 10:00 PM PDT until Thu Oct 6 at 6:00 AM PDT. From 10:00 PM to 6:00 AM PDT on weekdays. Expect delays. Lane closures in both directions planned. Last updated Wed Sep 14 at 2:00 PM PDT. (DBC-45085) |
| Highway 1 | Highway 1 (on Vancouver Island). Utility work between Tillicum Rd and Exit 6: McKenzie Ave for 0.2 km (Saanich). Until Fri Sep 30 at 6:00 AM PDT. From 8:00 PM to 6:00 AM PDT on weekdays. Expect delays. Right lane closed. Last updated Tue Aug 30 at 11:10 AM PDT. (DBC-44670) |
| Highway 1 Both Directions | Highway 1 (on Vancouver Island), in both directions. Construction work between Finlayson Arm Rd and Wellswood Rd for 4.3 km (Goldstream Provincial Park to 1 km north of Langford). Until Fri Jun 30, 2023. Drivers may experience unscheduled minor traffic interruptions of up to 20 minute delays outside peak travel. Permits for vehicle widths greater than 3.8 meters may be available. Next update time Mon Jan 2, 2023. Last updated Thu Jul 21 at 9:40 AM PDT. (DBC-43282) |
| Highway 1 Northbound | Highway 1 (on Vancouver Island), northbound. Bridge maintenance planned between Somenos Rd and Mt Sicker Rd for 1.7 km (5 km north of Duncan to 4 km south of Chemainus). Starting Mon Sep 26 at 8:00 AM PDT until Fri Oct 7 at 4:00 PM PDT. From 8:00 AM to 4:00 PM PDT daily. Lane Closure. Westholm Bridge work being done. Last updated Wed Sep 21 at 2:04 PM PDT. (DBC-45275) |
| Highway 1 Both Directions | Highway 1 (on Vancouver Island), in both directions. Road maintenance work between Shawnigan Lake Rd and Hudson Rd for 43.0 km (2 km south of Chemainus to 4 km south of Malahat Summit). Until Mon Sep 26 at 7:00 PM PDT. Lane closures in both directions in effect. Watch for traffic control. Last updated Tue Sep 13 at 3:40 PM PDT. (DBC-45053) |
| Highway 1 Westbound | Highway 1, westbound. Construction work between Exit 7: Westridge Ave and Almondel Rd (West Vancouver). Until Mon Oct 31 at 7:00 AM PDT. From 7:00 AM to 7:00 PM PDT daily. Watch for traffic control. Westmount Road off ramp closure. Last updated Mon Aug 29 at 11:37 AM PDT. (DBC-40690) |
| Highway 1 Westbound | Highway 1, westbound. Blasting at Exit 7: Westridge Ave (West Vancouver). Until Thu Oct 20. From 7:00 PM to 1:00 AM PDT daily. Entrance ramp closed. Exit ramp is closed. Expect delays. Watch for slow moving vehicles. Last updated Fri Sep 16 at 2:53 PM PDT. (DBC-44405) |
| Highway 1 Westbound | Highway 1, westbound. Construction work between Exit 8: Cypress Bowl Rd and Exit 7: Westridge Ave for 1.5 km (West Vancouver). Until Wed Nov 16. From 10:00 PM to 5:00 AM PDT on weekdays. Expect minor delays. Watch for traffic control. Last updated Fri Jun 3 at 9:26 AM PDT. (DBC-41811) |
| Highway 1 Eastbound | Highway 1, eastbound. Utility work between Exit 7: Westridge Ave and Exit 8: Cypress Bowl Rd for 0.6 km (West Vancouver). Until Mon Sep 26. From 10:00 AM to 2:00 PM PDT daily. Expect delays. Left lane will be periodically closed. Last updated Mon Jul 25 at 4:46 PM PDT. (DBC-43584) |
| Highway 1 Eastbound | Highway 1, eastbound. Utility work between Exit 7: Westridge Ave and Exit 8: Cypress Bowl Rd (West Vancouver). Until Wed Nov 30. From 10:00 PM to 5:00 AM PDT daily. Periodic left lane closures. Last updated Fri Sep 23 at 3:12 PM PDT. (DBC-45343) |
| Highway 1 Westbound | Highway 1, westbound. Maintenance at Exit 8: Cypress Bowl Rd (West Vancouver). Until Wed Nov 30 at 7:00 PM PDT. From 7:00 AM to 7:00 PM PDT on weekdays. On-ramp from Cypress Bowl road will be blocked for construction and storm pipe installation. Last updated Fri Sep 23 at 8:30 PM PDT. (DBC-43250) |
| Highway 1 Westbound | Highway 1, westbound. Maintenance between Exit 66: 232nd St and Glover Rd (Langley - District). Until Mon Oct 31 at 5:00 AM PDT. From 9:00 PM to 5:00 AM PDT on weekdays. Exit ramp is closed. Watch for traffic control. Closure in place for overhead girder repair at 232nd Street overpass. Westbound offramp to 232nd will be blocked, detour via 200th St (Exit 58). Last updated Fri Sep 9 at 11:16 AM PDT. (DBC-44760) |
| Highway 1 Both Directions | Highway 1, in both directions. Road maintenance work between Exit 66: 232nd St and 248 St (Langley - District). Until Thu Sep 29. From 8:00 PM to 5:00 AM PDT daily. Left lane is closed in both directions. Last updated Fri Sep 23 at 9:26 PM PDT. (DBC-45347) |
| Highway 1 Both Directions | Highway 1, in both directions. Utility work between Exit 160: Hunter Creek Rd and Exit 165: Flood Rd (Hope). Until Fri Sep 30. From 9:00 AM to 4:00 PM PDT on weekdays. Right lane closed. Shoulder closed. Watch for traffic control. Expect delays. No work on the highway between Sep 1 to 12:00 PM on Sep 6. Last updated Mon Aug 22 at 3:45 PM PDT. (DBC-44409) |
| Highway 1 Both Directions | Highway 1, in both directions. Utility work planned between Parklane Dr and Anderson River Mainline for 31.4 km (5 km north of Hope to 19 km north of Yale). Starting Mon Sep 26 until Thu Oct 6. From 7:00 AM to 5:00 PM PDT daily. Single lane alternating traffic will be in effect. Work on shoulder with periodic lane closures for equipment. Speed reduction to 60 km/h, please use caution and watch for traffic control personnel. Last updated Tue Aug 30 at 11:30 AM PDT. (DBC-44671) |
| Highway 1 Both Directions | Highway 1, in both directions. Bridge construction between Regent St and Toll Rd (Yale). Until Mon Oct 31. Road construction work. Single lane alternating traffic. Expect delays. Watch for traffic control. Speed reduced to 30km/h. Last updated Tue Mar 15 at 10:51 AM PDT. (DBC-38962) |
| Highway 1 Northbound | Highway 1, northbound. Utility work between Boston Bar Station Rd and Kahmoose Rd for 11.7 km (26 to 14 km south of Jackass Mountain Summit). Until Fri Oct 21. From 8:00 AM to 4:00 PM PDT daily. Intermittent single lane alternating traffic. Watch for traffic control personnel. No work to occur on the long weekend (Thanksgiving) or in inclement weather. Last updated Tue Sep 20 at 12:19 PM PDT. (DBC-45233) |
| Highway 1 Both Directions | Highway 1, in both directions. Construction work between Junction Hwy 8 and Cornwall Rd for 38.6 km (9 km south of Cache Creek to Spences Bridge). Until Tue Nov 15 at 5:00 PM PDT. Single lane alternating traffic. Expected delays of 5 minutes. Watch for signage and personnel. Last updated Sun Sep 18 at 1:52 PM PDT. (DBC-33388) |
| Highway 1 Westbound | Highway 1, westbound. Construction work planned between Copperhead Dr and West Kamloops (Kamloops). Starting Mon Oct 3 at 7:30 AM PDT until Thu Oct 6 at 6:00 PM PDT. Westbound lane will be closed. Last updated Fri Sep 23 at 2:51 PM PDT. (DBC-45337) |
| Highway 1 Westbound | Highway 1, westbound. Construction work planned between Copperhead Dr and West Kamloops (Kamloops). Starting Wed Oct 12 at 7:30 AM PDT until Fri Oct 14 at 6:00 PM PDT. Lane Closure. Last updated Fri Sep 23 at 4:01 PM PDT. (DBC-45338) |
| Highway 1 Westbound | Highway 1, westbound. Construction work planned between Copperhead Dr and West Kamloops (Kamloops). Starting Fri Oct 7 at 7:30 AM PDT until Fri Oct 7 at 12:00 PM PDT. Lane Closure. Last updated Fri Sep 23 at 4:05 PM PDT. (DBC-45339) |
| Highway 1 | Highway 1. Construction work planned between West Kamloops and Copperhead Dr (Kamloops). Starting Tue Oct 11 at 12:00 PM PDT until Tue Oct 11 at 6:00 PM PDT. Lane Closure. Last updated Fri Sep 23 at 4:07 PM PDT. (DBC-45341) |
| Highway 1 Westbound | Highway 1, westbound. Construction work planned between Copperhead Dr and West Kamloops (Kamloops). Starting Mon Oct 17 at 7:30 AM PDT until Thu Oct 20 at 6:00 PM PDT. Lane Closure. Last updated Fri Sep 23 at 4:06 PM PDT. (DBC-45342) |
| Highway 1 Both Directions | Highway 1, in both directions. Paving operations planned between Shuswap Ave and Coburn St for 0.1 km (Chase). Starting Mon Sep 26 at 9:00 AM PDT until Fri Sep 30 at 3:00 PM PDT. Single lane alternating traffic will be in effect. Last updated Fri Sep 23 at 2:17 PM PDT. (DBC-45333) |
| Highway 1 Both Directions | Highway 1, in both directions. Watch for falling rocks between Shuswap Ave and Trans-Canada Hwy Frtg for 3.1 km (Chase). Watch for falling rock at Jade Mountain. Last updated Sat Sep 24 at 3:25 PM PDT. (DBC-38290) |
| Highway 1 Both Directions | Highway 1, in both directions. Construction work between 2nd Nations Rd and 10 St SW for 3.9 km (Salmon Arm). Until Wed Nov 30. From 7:00 AM to 5:00 PM PDT daily. Expect traffic pattern changes. Minor intermittent traffic stops for short durations, lane shifts, and road works for Hwy realignment. Heavy summer traffic volumes and construction work may add delays of 10 minutes or more. Last updated Thu Sep 22 at 4:42 PM PDT. (DBC-41535) |
| Highway 1 Both Directions | Highway 1, in both directions. Watch for falling rocks between Canoe Beach Dr NE and Perry River Bridge for 39.1 km (Sicamous). Watch for falling rock in the area. Last updated Sat Sep 24 at 3:25 PM PDT. (DBC-39413) |
| Highway 1 Both Directions | Highway 1, in both directions. Geotechnical investigation planned between Silver Sands Rd and Solsqua-Sicamous Rd for 0.8 km (Sicamous). Starting Wed Oct 5 at 8:30 AM PDT until Fri Oct 7 at 6:00 PM PDT. Installation of monitoring wells. Expect 5 minute delays. Last updated Thu Sep 22 at 4:26 PM PDT. (DBC-45268) |
| Highway 1 Both Directions | Highway 1, in both directions. Geotechnical investigation planned at Silver Sands Rd (Sicamous). Starting Tue Oct 11 at 8:30 AM PDT until Tue Oct 11 at 6:00 PM PDT. Expect delays. Expect 5 minute delays. Installation of Monitoring wells in the median. Last updated Thu Sep 22 at 4:25 PM PDT. (DBC-45269) |
| Highway 1 Both Directions | Highway 1, in both directions. Geotechnical investigation planned between Silver Sands Rd and Solsqua-Sicamous Rd for 0.4 km (Sicamous). Starting Wed Oct 12 at 8:30 AM PDT until Wed Oct 12 at 6:00 PM PDT. Road will be open to traffic. Expect minor delays. Watch for traffic signage. Last updated Thu Sep 22 at 4:44 PM PDT. (DBC-45273) |
| Highway 1 Both Directions | Highway 1, in both directions. Geotechnical investigation planned between Silver Sands Rd and Solsqua-Sicamous Rd for 0.4 km (Sicamous). Starting Wed Oct 5 at 8:30 AM PDT until Fri Oct 7 at 6:00 PM PDT. Expect minor delays. Watch for traffic control. Last updated Thu Sep 22 at 4:43 PM PDT. (DBC-45271) |
| Highway 1 | Highway 1. Vehicle recovery planned between East Boundary of Mount Revelstoke National Park and Albert Canyon Chain Up Area for 2.0 km (3 to 1 km east of East Boundary of Mount Revelstoke National Park). Starting Sun Sep 25 at 10:30 AM PDT until Sun Sep 25 at 2:30 PM PDT. Single lane alternating traffic will be in effect. Last updated Sat Sep 24 at 5:44 PM PDT. (DBC-45353) |
| Highway 1 | Highway 1. Maintenance at MacDonald Snowshed (2 km west of West Boundary of Glacier National Park). Until Fri Sep 30 at 5:00 PM PDT. From 6:00 AM to 5:00 PM PDT on weekdays and Saturday. Road closed intermittently. Expect delays of up to 20 mintes for Equipment movement. Last updated Fri Sep 2 at 8:38 AM PDT. (DBC-44604) |
| Highway 1 Both Directions | Highway 1, in both directions. Bridge maintenance at Lanark Snowshed (1 km west of West Boundary of Glacier National Park). Until Mon Sep 26. From 6:00 PM to 7:00 AM PDT daily. Single lane alternating traffic. Expect minor delays. Last updated Fri Sep 9 at 9:01 AM PDT. (DBC-44938) |
| Highway 1 | Highway 1. Wildlife advisory in effect between Rogers Pass Summit and Glacier National Park East Boundary for 22.7 km (Rogers Pass Summit to East Boundary of Glacier National Park). Last updated Sat Sep 24 at 7:37 AM PDT. (DBC-43568) |
| Highway 1 Both Directions | Highway 1, in both directions. Electrical maintenance between Rogers Pass Summit and Beaver Valley Rd for 11.1 km (Rogers Pass Summit). Until Sat Oct 1. From 7:00 AM to 6:00 PM PDT daily. Expect delays. Speed limit reduction to 30 km/h within work zone. Wide load restriction 4.5m at Lens Snowshed. Watch for traffic control personnel. Last updated Fri Sep 16 at 11:23 AM PDT. (DBC-44747) |
| Highway 1 Both Directions | Highway 1, in both directions. Construction work between Columbia West FSR and Wiseman Rd for 8.1 km (18 to 10 km east of East Boundary of Glacier National Park). Until Thu Nov 23, 2023. Watch for traffic control. Expect minor delays. Scheduled 30 min. Road closures at 7 pm for blasting. Last updated Wed Jun 29 at 4:00 PM MDT. (DBC-28953) |
| Highway 1 Both Directions | Highway 1, in both directions. Watch for falling rocks between Golden Donald Upper Rd and Yoho Bridge (5 km east of Golden). Last updated Sat Sep 24 at 8:37 AM MDT. (DBC-44269) |
| | |
| --- | --- |
| Highway 3 Both Directions | Highway 3, in both directions. Road construction work between Princeton and Bromley Rock 15 km east of Princeton. Until Mon Oct 10 at 5:00 PM PDT. From 7:00 AM to 5:00 PM PDT on weekdays. Expect delays. Estimated time of re-opening Mon Oct 10 at 5:00 PM PDT. Next update time Mon Oct 10 at 5:00 PM PDT. Last updated Thu Sep 22 at 4:42 PM PDT. (DBC-44879) |
| Highway 3 Eastbound | Highway 3, eastbound. Utility work between Exit 173: Old Hope Princeton Way and First Avalanche Gate for 1.7 km (3 to 4 km east of Hope). Until Fri Oct 7. From 8:30 AM to 4:30 PM PDT daily. Right lane closed. Watch for traffic control. Last updated Tue Sep 20 at 4:49 PM PDT. (DBC-45246) |
| Highway 3 Westbound | Highway 3, westbound. Utility work between Second Avalanche Gate and Sunshine Valley (20 km east of Hope). Until Thu Sep 29. From 8:00 AM to 4:00 PM PDT daily. Right lane closed. Work to occur between Lakeside Dr and Twenty Mile Creek. Last updated Tue Sep 20 at 12:49 PM PDT. (DBC-45235) |
| Highway 3 Both Directions | Highway 3, in both directions. Utility work between Second Avalanche Gate and Allison Pass Summit (27 km east of Hope). Until Mon Sep 26. From 8:00 AM to 6:00 PM PDT daily. Single lane alternating traffic. Watch for traffic control. Expect delays. Last updated Wed Sep 21 at 3:36 PM PDT. (DBC-45282) |
| Highway 3 | Highway 3. Paving operations between Manning Park Resort and Monument 78-Monument 83 Trail (64 km east of Hope). Until Mon Oct 31 at 7:00 PM PDT. Expect delays. Expect delays to 20 minutes for milling and paving. Watch For and Obey The Instructions Of Traffic Control Personnel. Last updated Wed Aug 17 at 4:08 PM PDT. (DBC-44287) |
| Highway 3 Westbound | Highway 3, westbound. Utility work between Garret Rd and Thistle Rd for 1.2 km (46 to 48 km west of Princeton). Until Thu Sep 29. From 8:00 AM to 4:00 PM PDT daily. Right lane closed. Watch for traffic control. Last updated Tue Sep 20 at 2:40 PM PDT. (DBC-45237) |
| Highway 3 Both Directions | Highway 3, in both directions. Watch for falling rocks between Saturday Creek and Rocklin Ave for 28.2 km (Princeton). Last updated Sat Sep 24 at 3:24 PM PDT. (DBC-38278) |
| Highway 3 Westbound | Highway 3, westbound. There will be ditching between Chapman Rd and Hallis Rd for 3.7 km (6 to 10 km east of Osoyoos). Starting Mon Sep 26 until Tue Sep 27. From 8:00 AM to 4:00 PM PDT on Monday and Tuesday. Single lane alternating traffic will be in effect. Last updated Fri Sep 23 at 1:38 PM PDT. (DBC-45331) |
| Highway 3 Westbound | Highway 3, westbound. There will be ditching between Chapman Rd and Hallis Rd for 3.7 km (6 to 10 km east of Osoyoos). Starting Mon Sep 26 at 8:00 AM PDT until Mon Sep 26 at 4:00 PM PDT. From 8:00 AM to 4:00 PM PDT on Monday and Tuesday. Expect minor delays. Estimated time of re-opening Tue Sep 27 at 4:00 PM PDT. Last updated Fri Sep 23 at 2:28 PM PDT. (DBC-45335) |
| Highway 3 | Highway 3. Shoulder maintenance between Wilgress Lake Rest Area and Spencer St for 11.3 km (Eholt Summit). From 7:00 AM to 4:00 PM PDT on Tuesday and Wednesday. Single lane alternating traffic. Watch for traffic control. Last updated Tue Sep 20 at 7:28 AM PDT. (DBC-45216) |
| Highway 3 Both Directions | Highway 3, in both directions. Rock slope stabilization between Paulson Bridge and Paulson Cross Country Recsite (17 km east of Christina Lake). Until Sat Oct 1 at 5:00 PM PDT. From 7:00 AM to 5:00 PM PDT on weekdays. Watch for traffic control. Single lane alternating traffic. Expect delays up to 20 minutes. Next update time Fri Sep 30 at 12:00 PM PDT. Last updated Tue Sep 20 at 12:11 PM PDT. (DBC-43435) |
| Highway 3 Both Directions | Highway 3, in both directions. Bridge construction between East Avalanche Gate and West Creston Rd (9 km west of Creston). Until Mon Oct 31. Single lane alternating traffic. Expect delays. Width limit 3.40 m. Vehicles with greater width but can clear 1m from road to deck MAY be able to pass through. Last updated Wed Apr 20 at 12:55 PM PDT. (DBC-39892) |
| Highway 3 Both Directions | Highway 3, in both directions. Road maintenance work between Wardner Bridge and Rock Lake Rd for 24.3 km (7 km west of Elko to 11 km west of Jaffray). Until Fri Sep 30 at 6:00 PM MDT. From 7:00 AM to 6:00 PM MDT on weekdays and Saturday. Single lane alternating traffic. Expect delays up to 20 minutes. Next update time Fri Sep 30 at 10:00 AM MDT. Last updated Fri Sep 23 at 9:50 PM MDT. (DBC-43214) |
| Highway 3 Both Directions | Highway 3, in both directions. Road construction work between Elko Tunnel and Kubinec Rd for 7.4 km (10 km east of Elko to 10 km west of Fernie). Until Mon Oct 31. From 7:00 AM to 6:00 PM MDT daily. Watch for traffic control. Next update time Mon Oct 31 at 10:00 AM MDT. Last updated Thu Sep 1 at 4:45 PM MDT. (DBC-42005) |
| Highway 3 Both Directions | Highway 3, in both directions. Road construction work at Kubinec Rd (10 km west of Fernie). Until Tue Nov 8. From 7:00 AM to 7:00 PM MDT daily. Watch for traffic control. Last updated Mon May 30 at 2:52 PM MDT. (DBC-41635) |
| Highway 3 Westbound | Highway 3, westbound. Utility work planned between Caldwell Frtg and Commerce Rd for 6.1 km (Fernie). Starting Mon Sep 26 until Mon Oct 10. From 9:00 AM to 5:00 PM MDT on weekdays. Westbound lane will be closed. No work will occur on statutory holidays and the afternoon of Friday October 7th, 2022. Last updated Fri Sep 23 at 3:39 PM MDT. (DBC-45336) |
| Highway 3 | Highway 3. Utility work planned between Douglas Fir Rd and Michel Creek Rd for 4.2 km (Sparwood). Starting Mon Sep 26 at 8:00 AM MDT until Fri Oct 21 at 4:00 PM MDT. Lane Closure. Work will not take place on weekends and statutory holiday. No work on the afternoon of October 7th 2022. Last updated Fri Sep 23 at 3:28 PM MDT. (DBC-45334) |
| Highway 3 Both Directions | Highway 3, in both directions. Construction work between Loop Bridge and Corbin Rd for 0.4 km (6 km east of Sparwood). Until Tue Oct 11. From 7:00 AM to 7:00 PM MDT daily. Right lane is closed in both directions. Shoulder closed. Single lane alternating traffic. For installation of wildlife fencing. Please slow down and use caution. Last updated Thu Sep 15 at 7:27 AM MDT. (DBC-44733) |
| Highway 3 | Highway 3. Construction work planned between Corbin Rd and BC/AB Border for 8.6 km (6 km east of Sparwood to British Columbia and Alberta Border). Starting Mon Sep 26 at 7:00 AM MDT until Sat Oct 15 at 7:00 PM MDT. Upgrading Creek Bed MOTI project. Temporary stops in traffic to allow equipment and dump trucks in and out of the site. Last updated Wed Sep 21 at 6:13 AM MDT. (DBC-45252) |
| | |
| --- | --- |
| Highway 5 | Highway 5. Utility work between the start of Highway 5 and Exit 183: Othello Rd for 6.4 km (Hope). Until Fri Oct 7. From 8:30 AM to 4:30 PM PDT daily. Left lane is blocked. Right lane closed. Watch for traffic control. Expect delays. Last updated Wed Sep 21 at 2:55 PM PDT. (DBC-45280) |
| Highway 5 Both Directions | Highway 5, in both directions. Utility work between the start of Highway 5 and Exit 183: Othello Rd for 6.1 km (Hope). Until Fri Oct 7. From 8:30 AM to 4:30 PM PDT daily. Right lane is closed in both directions. Watch for traffic control. Last updated Tue Sep 20 at 5:09 PM PDT. (DBC-45247) |
| Highway 5 Northbound | Highway 5, northbound. Utility work between the start of Highway 5 and Exit 183: Othello Rd for 3.8 km (2 to 6 km north of Hope). Until Fri Oct 7. From 8:30 AM to 4:30 PM PDT daily. Right lane closed. Expect delays. Last updated Tue Sep 20 at 4:43 PM PDT. (DBC-45245) |
| Highway 5 Both Directions | Highway 5, in both directions. Utility work between Exit 183: Othello Rd and Exit 192 for 9.0 km (6 to 15 km north of Hope). Until Fri Sep 30. From 6:00 AM to 9:00 PM PDT daily. Expect delays. Left lane is closed in both directions. Last updated Mon Sep 12 at 6:34 AM PDT. (DBC-44669) |
| Highway 5 Both Directions | Highway 5, in both directions. Road maintenance work planned between Exit 183: Othello Rd and Exit 192 for 9.0 km (6 to 15 km north of Hope). Starting Sat Oct 1 until Mon Oct 31. From 6:00 AM to 9:00 PM PDT daily. Right lane will be closed in both directions. Expect delays. Last updated Tue Sep 20 at 2:45 PM PDT. (DBC-45238) |
| Highway 5 Both Directions | Highway 5, in both directions. Bridge construction between Exit 183: Othello Rd and Exit 192 for 9.0 km (15 to 6 km north of Hope). Until Tue Nov 1 at 6:00 AM PDT. Lane closures in both directions in effect. Expect minor delays. Work on Jessica Bridge. Lane crossover in place, with single lane traffic in both directions. Maximum 2 minute stoppages for construction traffic. Last updated Tue Sep 6 at 7:57 AM PDT. (DBC-44826) |
| Highway 5 Both Directions | Highway 5, in both directions. Road construction work planned at Exit 195 (16 km south of Great Bear Snowshed). Starting Fri Oct 7 at 8:00 AM PDT until Fri Oct 7 at 4:00 PM PDT. Lane closures in both directions planned. Watch for traffic control personnel. Expect delays. Last updated Tue Sep 20 at 2:50 PM PDT. (DBC-45239) |
| Highway 5 Both Directions | Highway 5, in both directions. Bridge maintenance between Exit 195 and Exit 200: Shylock Rd (16 km south of Great Bear Snowshed). Until Fri Sep 30. From 8:00 AM to 4:00 PM PDT daily. Expect delays. Watch for traffic control. Closures northbound and southbound one lane at a time. Last updated Tue Sep 20 at 12:06 PM PDT. (DBC-45231) |
| Highway 5 Both Directions | Highway 5, in both directions. Bridge maintenance between Exit 231: Mine Creek Rd and Exit 238: Juliet Rd (19 km north of Coquihalla Summit). Until Mon Oct 31. From 7:00 AM to 7:00 PM PDT daily. Expect delays. Watch for traffic control. Intermittent closures for up to 5 minutes in both directions. Last updated Wed Aug 3 at 8:02 AM PDT. (DBC-43820) |
| Highway 5 Northbound | Highway 5, northbound. Paving operations between Exit 256: Coldwater Rd and Exit 276: Comstock Rd for 19.9 km (9 to 29 km south of Merritt). Until Tue Oct 4. From 7:00 AM to 7:00 PM PDT on weekdays and Saturday. Roadway reduced to one lane. Watch for traffic control. 24 hour traffic control and speed reduction zone in effect, obey all signs. Last updated Mon Sep 19 at 6:50 AM PDT. (DBC-45188) |
| Highway 5 Both Directions | Highway 5, in both directions. Construction work between Exit 202: Portia and Exit 286: Merritt - 97C for 84.3 km (Merritt to 11 km south of Great Bear Snowshed). Watch for traffic control. Expect Major delays due to congestion. Expect delays and traffic to be stopped periodically daily. Obey all signage. Speeds reduced through entire corridor and will be enforced. Next update time Fri Oct 14 at 12:00 PM PDT. Last updated Tue Aug 23 at 9:20 AM PDT. (DBC-37553) |
| Highway 5 Northbound | Highway 5, northbound. Paving operations between Exit 315: Helmer Rd and Exit 336: Walloper (6 km south of Surrey Lake Summit). Until Wed Sep 28. From 7:00 AM to 7:00 PM PDT on Monday, Tuesday, Wednesday, Friday and Saturday. Expect delays. Watch for traffic control. Speed zone in effect. Last updated Fri Sep 23 at 8:11 AM PDT. (DBC-45320) |
| Highway 5 Southbound | Highway 5, southbound. Paving operations between Exit 336: Walloper and Exit 315: Helmer Rd (12 km north of Surrey Lake Summit). Until Fri Sep 30. From 7:00 AM to 7:00 PM PDT on weekdays and Saturday. Lane Closure. Watch for traffic control. Expect minor delays. Last updated Fri Sep 16 at 7:56 AM PDT. (DBC-45142) |
| Highway 5 | Highway 5. Crack sealing is underway between Wire Cache Rest Area and Avola Bridge for 14.2 km (Avola). From 8:00 AM to 5:00 PM PDT daily. Single lane alternating traffic. Expect minor delays. Watch for traffic control. Last updated Fri Sep 16 at 9:03 AM PDT. (DBC-45146) |
Chilliwack Forecast
Current Conditions
11.4 C
Sat night


Low 12.
A few clouds

Sun


High 25.
Mainly sunny

Sun night


Low 13.
Clear

Mon


High 26.
Sunny

Mon night


Low 11.
Clear

Tues


High 27.
Sunny

Tues night


Low 13.
Cloudy periods

Wed


High 22.
A mix of sun and cloud

Hope Forecast
Current Conditions

15.1 C
Sat night


Low 12.
A few clouds

Sun


High 25.
Mainly sunny

Sun night


Low 13.
Clear

Mon


High 26.
Sunny

Mon night


Low 11.
Clear

Tues


High 27.
Sunny

Tues night


Low 13.
Cloudy periods

Wed


High 22.
A mix of sun and cloud

Merritt Forecast
Sat night


Low 3 with risk of frost.
A few clouds

Sun


High 27.
Sunny

Sun night


Low 4.
Clear

Mon


High 28.
Sunny

Mon night


Low 7.
Clear

Tues


High 29.
Sunny

Tues night


Low 12.
Clear

Wed


High 24.
A mix of sun and cloud