Welcome to Coq Snow.  Our riding area is just off the Coquihalla Highway, Exit #228 (Britton Creek rest area) between Hope and Merritt B.C.  (Show Map And Directions).  We have great riding areas for Beginners to Expert riders.  We groom over 100 Km of trails, giving easy access to different riding areas. We even have groomed trails through the Alpine so beginners can also enjoy the Alpine.  Our main trails to Alpine are quite short... Henning Alpine is 4Km from our Main Parking lot, Thynne Alpine is 3Km and 10-K Alpine around 15Km.   We have lots of areas with Simple Terrain so you can have a fun/safe day even during High avalanche conditions.  We also have two cabins in the Alpine stocked with firewood.  All the wet West Coast weather dumps as snow on the Coq, so frequent Awesome snow days. There's also accommodations right next to the riding area... Coquihalla Lakes Lodge.  We have our own parking lot, so lots of room for any size rig you might have and very easy access just off the Coquihalla Hwy (4x4 recommended).  We also added a loading dock and a heated changing room in the parking lot area...  how about that.  Check out the Coquihalla Summit for an awesome sledding experience.

Current Grooming
First grooming will happen once we have 30cm of snow base on Pipeline trail beside parking lot.



Trail Grooming Status
H E N N I N G   M O U N T A I N 
Trail to Cabin – .
Henning Peak – .
Coq Hwy – .
Avalanche – .
Polaris – .
Ski-Doo – .
Pipeline North – .
Pipeline to Coq Lake South – .

T H Y N N E   M O U N T A I N
Trail to Cabin – .

1 0 – K   (COQUIHALLA MTN)
Trail to Cabin – .
Cranberry Loop (16-K) – .
Britton FSR – (closed 5->8K)
B5 Clearcuts – .
Grasshopper – .
Holm FSR South – .
Holm FSR North – .
Skwum FSR – .



Calendar Events
Nov 16 Thu – GVP Langley Open House.. 5pm-9pm  (9517 200th St Langley)




Nov 8 Wed – free Avalanche Awareness seminar at GVP Langley store 6:30pm (9517 200th St Langley)



BC Highway Webcams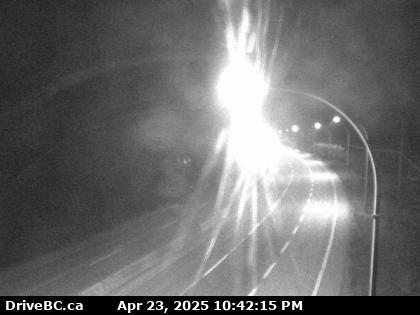 Portia N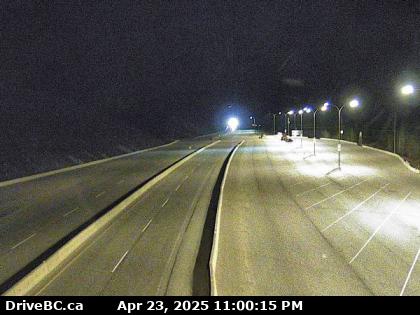 Box Canyon N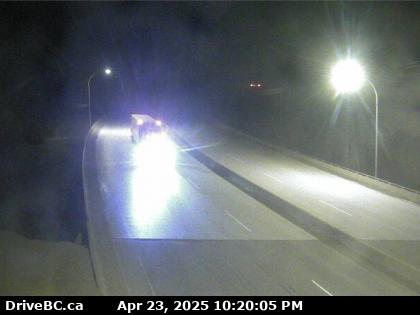 Showshed North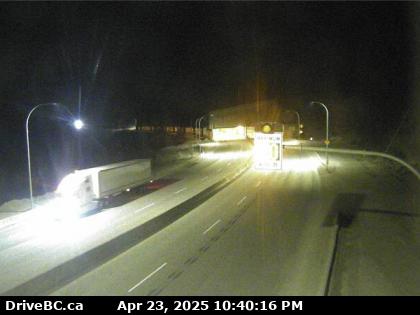 Snowshed South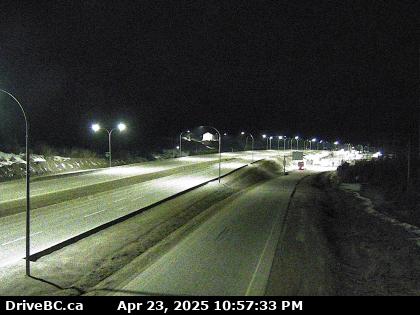 Zopkios South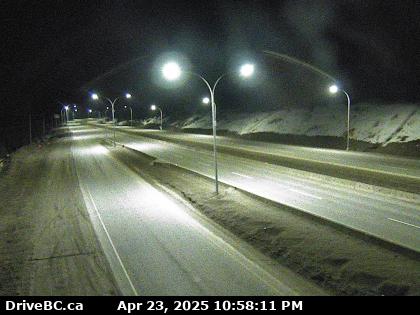 Zopkios North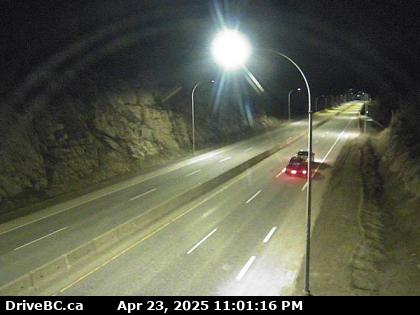 Coquihalla Lakes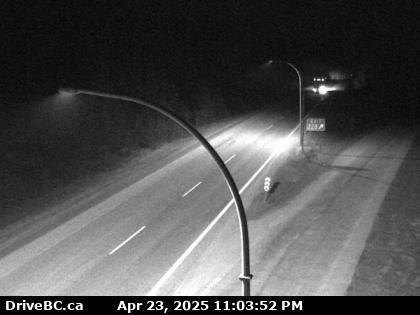 Britton Creek N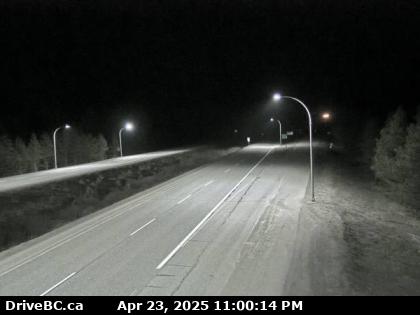 Mine Creek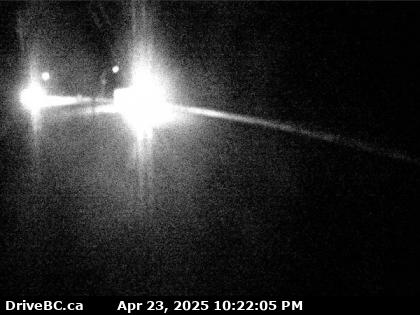 Larson Hill
Coquihalla Highway - Hope to Merritt
Thursday November 30, 2023 at 21:05 UTC
| | |
| --- | --- |
| Thursday | Cloudy. 30 percent chance of flurries this afternoon. Fog patches lifting this morning. Wind up to 15 km/h. |
| Thursday night | Periods of snow. Amount 2 cm. |
| Friday | Periods of snow ending in the morning then cloudy. |
Choose highway to view conditions for:
| | |
| --- | --- |
| Highway 1 | Highway 1 (TransCanada Highway). Utility work between Crace St and Bastion St for 0.6 km (Nanaimo). Until Sun Dec 31 at 11:45 PM PDT. From 12:00 AM to 11:45 PM PDT on weekdays. Left lane is closed. Left turn lane closed. Inside lanes closed for Nanaimo Utility rehabilitation project. Motorists should obey construction signage and TCPs. No work on holidays. Next update time Sun Dec 31 at 11:45 AM PDT. Last updated Fri Oct 13 at 12:03 PM PDT. (DBC-54431) |
| Highway 1 Both Directions | Highway 1 (TransCanada Highway), in both directions. Bridge construction at Jackass Summit (2 km north of Jackass Mountain Summit). Single lane alternating traffic. Watch for traffic control. Expect delays of 30-45 min. Piloted-Single Lane alternating traffic 24/7 for 8km section. Loads over 3.8m width restricted. Next update time Mon Dec 4 at 4:30 PM PST. Last updated Mon Nov 27 at 4:40 PM PST. (DBC-35355) |
| Highway 1 Both Directions | Highway 1 (TransCanada Highway), in both directions. Bridge construction at Nicomen River Rd (14 km east of Lytton). Until Fri Jan 5, 2024. Speed reduced to 50km/hr. Periodic single lane alternating traffic and highway stoppages. Expected delays of 20 minutes. Watch for and obey traffic controllers. Next update time Fri Jan 5, 2024 at 12:00 PM PDT. Last updated Fri Nov 3 at 12:22 PM PDT. (DBC-56391) |
| Highway 1 Both Directions | Highway 1 (on Vancouver Island), in both directions. Bridge maintenance between Mt Sicker Rd and Fuller Lake Rd for 3.7 km (Chemainus). Until Sat Nov 30, 2024 at 7:00 PM PDT. Lane closures in both directions in effect. Construction speed zone in effect. One bridge will be closed for repairs with all traffic diverted onto the adjacent bridge. Expect minor delays. Last updated Sun Jun 25 at 8:31 PM PDT. (DBC-53483) |
| Highway 1 Southbound | Highway 1 (TransCanada Highway), southbound. Maintenance planned between Mt Sicker Rd and Somenos Rd for 3.2 km (5 km north of Duncan to 2 km south of Chemainus). Starting Thu Dec 7 at 8:30 AM PST until Thu Dec 7 at 3:30 PM PST. Lane Closure. Last updated Wed Nov 29 at 9:35 AM PST. (DBC-58498) |
| Highway 1 Northbound | Highway 1 (TransCanada Highway), northbound. Utility work planned between MacMillan Bloedel Haul Rd and Radford Rd for 3.0 km (Chemainus). Starting Mon Dec 4 at 9:00 AM PST until Thu Dec 7 at 3:00 PM PST. Right lane will be closed. Expect minor delays. Northbound Right lane of Hwy 1 closed for BC Hydro utility maintenance. Speed reduced to 60 km/h through work zone. Last updated Tue Nov 28 at 4:09 PM PST. (DBC-58478) |
| Highway 1 | Highway 1 (TransCanada Highway). Special event planned between Davis Rd and 1st Ave for 0.7 km (Ladysmith). Starting Thu Nov 30 at 4:00 PM PST until Thu Nov 30 at 9:00 PM PST. Lane Closure. NB left turn lane from Hwy 1 to 1st Ave closed, Hwy 1 to Roberts St. Open to local traffic only. SB right turn from Hwy 1 to 1st Ave closed; from Hwy 1 onto Kitchener St, Roberts St, Gatacre St, High St, and Buller St all closed except for local traffic. Last updated Mon Nov 20 at 3:05 PM PST. (DBC-57898) |
| Highway 1 Eastbound | Highway 1 (TransCanada Highway), eastbound. Stalled vehicle between Exit 0: Marine Dr and Exit 2: Eagleridge Dr (West Vancouver). Right lane closed. Last updated Thu Nov 30 at 1:37 PM PST. (DBC-58532) |
| Highway 1 Both Directions | Highway 1 (TransCanada Highway), in both directions. Shoulder maintenance between Exit 13 and Exit 14: Capilano Rd for 1.9 km (West Vancouver to North Vancouver - District). Until Wed Dec 6. From 9:00 AM to 5:00 PM PST on weekdays. Shoulder closed. Right lane closed. For installing traffic counting devices from Taylor Way to Capilano Road. Watch for workers on the shoulder. Last updated Wed Nov 29 at 9:59 AM PST. (DBC-58499) |
| Highway 1 Westbound | Highway 1, westbound. Construction work at Glover Rd (Langley - District). Until Sun Dec 31. Shoulder closed. Last updated Mon May 15 at 12:52 PM PDT. (DBC-52224) |
| Highway 1 Westbound | Highway 1, westbound. Construction work between Exit 66: 232nd St and Glover Rd (Langley - District). From 8:30 PM to 8:00 AM PDT on Friday and Saturday and from 8:30 PM to 5:00 AM PDT on Sunday and Thursday. Lane Closure. Work is for the erection of girders at the Glover Road Underpass. Last updated Mon Sep 11 at 3:55 PM PDT. (DBC-56214) |
| Highway 1 Both Directions | Highway 1 (TransCanada Highway), in both directions. Road maintenance work between Exit 73 and Bradner Rd (Langley - District). Until Sat Dec 9 at 5:30 AM PST. Left turn lane closed. Watch for traffic control. Expect delays. Last updated Wed Nov 22 at 4:36 PM PST. (DBC-58309) |
| Highway 1 Both Directions | Highway 1 (TransCanada Highway), in both directions. Road maintenance work between Exit 83: Mt Lehman Rd and Peardonville Rd for 2.3 km (Abbotsford). Until Sun Dec 31. From 8:30 PM to 5:30 AM PST daily. Short-term intermittent lane closures November 27th to December 2nd. Nightly left lane closures December 4th to 31st. Last updated Thu Nov 30 at 1:07 AM PST. (DBC-58317) |
| Highway 1 | Highway 1 (TransCanada Highway). Road maintenance work between Annis Rd and Exit 138: Bridal Falls Rd for 9.1 km (Chilliwack). Left lane is blocked. Last updated Tue Nov 21 at 5:47 PM PST. (DBC-58277) |
| Highway 1 Westbound | Highway 1 (TransCanada Highway), westbound. Rock slope stabilization between Exit 153: Laidlaw Rd and Exit 138: Bridal Falls Rd for 9.6 km (9 km west of Hope to 9 km east of Chilliwack). Until Sat Dec 9 at 5:00 PM PST. From 7:30 AM to 5:30 PM PST on weekdays. Lane Closure. Expect delays up to 20 minutes. Watch for traffic control. Last updated Mon Nov 6 at 5:22 PM PST. (DBC-57641) |
| Highway 1 Eastbound | Highway 1 (TransCanada Highway), eastbound. Road maintenance work between Exit 160: Hunter Creek Rd and Exit 165: Flood Rd for 4.7 km (Hope). Until Fri Dec 1. From 7:00 AM to 6:00 PM PST on weekdays. Lane Closure. Last updated Fri Nov 24 at 10:54 AM PST. (DBC-58272) |
| Highway 1 | Highway 1 (TransCanada Highway). Utility work planned at Victoria St (Yale). Starting Fri Dec 1 at 8:00 AM PST until Fri Dec 1 at 4:00 PM PST. Single lane alternating traffic will be in effect. Last updated Thu Nov 23 at 2:50 PM PST. (DBC-58339) |
| Highway 1 Northbound | Highway 1 (TransCanada Highway), northbound. Utility work between Toll Rd and 1st Ave for 6.5 km (10 to 17 km north of Yale). Until Mon Dec 4. From 8:00 AM to 4:00 PM PST daily. Right lane is blocked. Watch for traffic control. Expect delays. Last updated Wed Oct 25 at 11:15 AM PST. (DBC-57532) |
| Highway 1 Northbound | Highway 1 (TransCanada Highway), northbound. Utility work between Cottonwood Rd and Slanzi Rd for 4.3 km (25 to 20 km south of Jackass Mountain Summit). Until Tue Jan 2, 2024. From 8:00 AM to 4:00 PM PDT on weekdays. Single lane alternating traffic. Expect minor delays. For BC Hydro pole access. Speed reduction to 50 km/h in work zone. Watch for traffic control personnel. Last updated Mon Oct 16 at 3:31 PM PDT. (DBC-57239) |
| Highway 1 Both Directions | Highway 1 (TransCanada Highway), in both directions. Utility work planned between Cottonwood Rd and Slanzi Rd for 5.0 km (20 to 25 km south of Jackass Mountain Summit). Starting Mon Dec 4 until Fri Dec 15. From 8:00 AM to 4:00 PM PST on weekdays. Right lane will be closed. Single lane alternating traffic will be in effect. Watch for traffic control personnel. Speed limit reduced to 50km/h. Next update time Fri Dec 15 at 4:00 PM PST. Last updated Tue Nov 14 at 9:39 AM PST. (DBC-58052) |
| Highway 1 Northbound | Highway 1 (TransCanada Highway), northbound. Utility work planned between Cottonwood Rd and Slanzi Rd for 5.0 km (20 to 25 km south of Jackass Mountain Summit). Starting Mon Dec 18 until Fri Dec 22. From 8:00 AM to 4:00 PM PST on weekdays. Speed reduction to 50km/h. Last updated Tue Nov 28 at 2:47 PM PST. (DBC-58475) |
| Highway 1 Northbound | Highway 1 (TransCanada Highway), northbound. Utility work planned between Cisco Siding Rd and George Rd (2 km south of Lytton). Starting Mon Dec 4 at 8:00 AM PST until Mon Dec 18 at 4:00 PM PST. Right lane will be closed. Expect delays. Watch for traffic control personnel. Last updated Thu Nov 30 at 10:52 AM PST. (DBC-58529) |
| Highway 1 Both Directions | Highway 1 (TransCanada Highway), in both directions. Road construction work between Gladwin Rd and Nicomen River Rd (10 km east of Lytton). From 7:00 AM to 6:00 PM PST daily. Expect minor delays. Last updated Wed Nov 29 at 9:22 AM PST. (DBC-57786) |
| Highway 1 Both Directions | Highway 1 (TransCanada Highway), in both directions. Construction work between Ford Rd and Tappen Valley Rd for 3.2 km (Tappen). Until Tue Dec 31, 2024. From 7:00 AM to 12:00 AM PST on weekdays and Saturday. Expect delays. Reduced speed through work zone at 80 km/hr during inactive work, 60 km/hr during active work. Intermittent minor stoppages. Last updated Wed Nov 29 at 10:25 AM PST. (DBC-57219) |
| Highway 1 Both Directions | Highway 1 (TransCanada Highway), in both directions. Blasting between Tappen Beach Rd and 65 Ave NW (1 km west of Salmon Arm). Until Thu Oct 31, 2024. From 5:30 PM to 3:00 AM PST and from 7:00 AM to 5:00 PM PST on weekdays and Saturday. Up to one 20 minute closure daily. Additional 5 minute closures may be required intermittently. Watch for traffic control. Last updated Wed Nov 29 at 10:22 AM PST. (DBC-57687) |
| Highway 1 | Highway 1 (TransCanada Highway). Construction work between Taft OH Bridge and Crazy Ck. Bridge (29 km east of Sicamous). Until Fri Dec 1. From 7:00 AM to 5:00 PM PST on weekdays and Saturday. Shoulder closed. Speed will be reduced to 50 km/h during active work. Last updated Tue Nov 7 at 7:07 PM PST. (DBC-57220) |
| Highway 1 Both Directions | Highway 1 (TransCanada Highway), in both directions. Bridge maintenance at Three Valley OH Bridge (20 km west of Revelstoke). Until Fri Dec 15. Single lane alternating traffic. Expect minor delays. Watch for signage and personnel. Last updated Wed Nov 29 at 11:21 AM PST. (DBC-57653) |
| Highway 1 Both Directions | Highway 1 (TransCanada Highway), in both directions. Bridge maintenance at Summit Lake OH Bridge (10 km west of Revelstoke). Until Thu Nov 30 at 4:30 PM PST. From 7:30 AM to 4:30 PM PST on Thursday and from 9:00 AM to 4:30 PM PST on Wednesday. Single lane alternating traffic. Last updated Tue Nov 28 at 7:27 AM PST. (DBC-58463) |
| Highway 1 | Highway 1 (TransCanada Highway). Watch for slippery sections between Glacier National Park West Boundary and Quartz Creek Bridge (Structure) for 57.1 km (1 km east of West Boundary of Glacier National Park to 14 km east of East Boundary of Glacier National Park). Last updated Thu Nov 30 at 1:05 PM PST. (DBCRCON-164654) |
| Highway 1 Both Directions | Highway 1 (Kicking Horse Pass), in both directions. Watch for falling rocks between Golden Donald Upper Rd and Yoho Bridge (5 km east of Golden). Last updated Thu Nov 30 at 4:17 AM MST. (DBC-44269) |
| Highway 1 | Highway 1 (Kicking Horse Pass). Watch for slippery sections between Emerald Lake Rd and BC/Alberta Border for 16.9 km (Field). Last updated Thu Nov 30 at 2:05 PM MST. (DBCRCON-164587) |
| | |
| --- | --- |
| Highway 3 | Highway 3 (Crowsnest Highway). Shoulder maintenance between Second Avalanche Gate and Allison Pass Summit for 29.6 km (25 to 54 km east of Hope). Single lane alternating traffic. Last updated Thu Nov 23 at 4:56 PM PST. (DBC-58346) |
| Highway 3 Westbound | Highway 3 (Crowsnest Highway), westbound. Electrical maintenance between Garret Rd and Thistle Rd for 2.1 km (48 to 46 km west of Princeton). Until Fri Dec 8 at 4:00 PM PST. Right lane closed. Last updated Wed Nov 8 at 8:06 AM PST. (DBC-57916) |
| Highway 3 Westbound | Highway 3 (Crowsnest Highway), westbound. Utility work between Ashnola Rd and Hedley-Nickleplate Rd for 21.8 km (2 km east of Hedley to 3 km west of Keremeos). Until Wed Dec 20. From 7:30 AM to 3:30 PM PST on weekdays. Shoulder closed. Expect minor delays. Last updated Sat Nov 18 at 10:04 AM PST. (DBC-58183) |
| Highway 3 | Highway 3 (Crowsnest Highway). Watch for slippery sections between Nine Mile Place Rd and Beadman Rd for 27.7 km (20 km east of Osoyoos to Rock Creek). Last updated Thu Nov 30 at 11:17 AM PST. (DBCRCON-164656) |
| Highway 3 | Highway 3 (Crowsnest Highway). Watch for slippery sections between Gowrie St and Wilgress South Rd for 12.7 km (1 km east of Greenwood to 2 km west of Eholt Summit). Last updated Thu Nov 30 at 11:17 AM PST. (DBCRCON-164657) |
| Highway 3 | Highway 3 (Crowsnest Highway). Blasting between Paulson Bridge and Highway 3B for 3.5 km (30 km east of Christina Lake to 28 km west of Castlegar). Until Fri Dec 15. Watch for crews working from 7:00am until 4:00pm, possible single lane alternating. 20 min delays during blast times. Last updated Thu Nov 30 at 6:36 AM PST. (DBC-58037) |
| Highway 3 | Highway 3 (Crowsnest Highway). Watch for slippery sections between Junction Hwy 6NS (Salmo) and West Creston Rd for 44.7 km (Salmo to 8 km east of Kootenay Pass). Last updated Thu Nov 30 at 11:20 AM PST. (DBCRCON-164712) |
| Highway 3 Both Directions | Highway 3, in both directions. Bridge maintenance between Jaffray Overhead Bridge and Galloway Mill Rd for 0.5 km (5 km east of Jaffray). Until Fri Dec 15. Watch for traffic control. Includes Big Sand Creek Bridge. Watch for flagging to allow for trucks to enter and exit site. Watch for speed reductions and crews working in the area. Last updated Fri Sep 15 at 2:54 PM MDT. (DBC-53646) |
| | |
| --- | --- |
| Highway 5 | Highway 5. Utility work planned at Highway 3 / Exit 177. Starting Wed Dec 6 until Wed Dec 6. From 8:00 AM to 4:00 PM PST on weekdays. Shoulder will be closed. For environmental testing. Last updated Mon Nov 20 at 6:46 AM PST. (DBC-58203) |
| Highway 5 Northbound | Highway 5 (Coquihalla South), northbound. Construction work between the start of Highway 5 (Coquihalla South) and Exit 192 for 9.3 km (6 to 15 km north of Hope). Until Fri Dec 15. From 7:30 AM to 5:00 PM PST daily. Right lane closed. Expect delays. Last updated Wed Nov 22 at 8:32 AM PST. (DBC-58291) |
| Highway 5 Southbound | Highway 5 (Coquihalla South), southbound. Utility work between Exit 200: Shylock Rd and Exit 195 for 4.0 km (16 to 12 km south of Great Bear Snowshed). Until Sun Dec 17 at 4:00 PM PST. Shoulder maintenance. Powerline maintenance for BC Hydro. Last updated Wed Nov 15 at 1:15 PM PST. (DBC-58094) |
| Highway 5 Southbound | Highway 5 (Coquihalla South), southbound. Utility work at Exit 200: Shylock Rd (12 km south of Great Bear Snowshed). Until Sun Dec 17 at 4:00 PM PST. Shoulder closed. Powerline maintenance for BC Hydro. Last updated Mon Nov 20 at 2:55 PM PST. (DBC-58228) |
| Highway 5 Southbound | Highway 5 (Coquihalla North), southbound. Vehicle recovery between Exit 336: Walloper and Exit 315: Helmer Rd (6 km south of Surrey Lake Summit). Until Thu Nov 30 at 10:00 PM PST. Watch for traffic control. Expect delays. Lane Closure. Last updated Thu Nov 30 at 11:12 AM PST. (DBC-58527) |
| Highway 5 Both Directions | Highway 5 (Coquihalla North), in both directions. Utility work between Exit 336: Walloper and Chuwhels Mountain Rd for 0.9 km (14 to 15 km north of Surrey Lake Summit). Until Fri Dec 1. From 8:00 AM to 5:00 PM PST daily. Lane Closure. Single lane alternating traffic. Expect delays. Last updated Wed Nov 29 at 3:18 PM PST. (DBC-58430) |
| Highway 5 Southbound | Highway 5, southbound. Road maintenance work between MacColl Rd and McDougall Rd for 3.1 km (12 to 9 km north of Barriere). Until Wed Dec 6. From 7:00 AM to 4:00 PM PST daily. Right lane closed. Watch for traffic control. Last updated Wed Nov 29 at 3:18 PM PST. (DBC-57956) |
| Highway 5 Both Directions | Highway 5, in both directions. Utility work planned between Webb Rd and Mount Olie St for 1.9 km (Little Fort). Starting Mon Dec 4 until Tue Dec 5. From 8:00 AM to 5:00 PM PST daily. Right lane will be closed in both directions. Single lane alternating traffic will be in effect. Last updated Wed Nov 29 at 3:18 PM PST. (DBC-58344) |
Chilliwack Forecast
Thurs


High 6.
Chance of showers
40%
Thurs night


Low 1.
Rain

Fri


High 5.
Chance of showers
60%
Fri night


Low 3.
Rain

Sat


High 6.
Showers

Sat night


Low 3.
Showers

Sun


High 9.
Rain

Sun night


Low 4.
Periods of rain

Hope Forecast
Current Conditions

3.6 C
Thurs


High 3.
Cloudy

Thurs night


Low zero.
Rain mixed with snow

Fri


High 4.
Chance of rain showers or flurries
60%
Fri night


Low 3.
Rain

Sat


High 6.
Showers

Sat night


Low 3.
Showers

Sun


High 9.
Rain

Sun night


Low 4.
Periods of rain

Merritt Forecast
Current Conditions
-0.9 C
Thurs


High -1.
Chance of flurries
30%
Thurs night


Low -5.
Chance of flurries
60%
Fri


High -2.
Chance of flurries
30%
Fri night


Low -9.
Snow

Sat


High zero.
Snow

Sat night


Low -1.
Periods of snow

Sun


High 8.
Periods of snow

Sun night


Low 3.
Periods of rain