Welcome to Coq Snow.  Our riding area is just off the Coquihalla Highway, Exit #228 (Britton Creek rest area) between Hope and Merritt B.C.  (Show Map And Directions).  We have great riding areas for Beginners to Expert riders.  We groom over 100 Km of trails, giving easy access to different riding areas. Our main trails to Alpine are quite short... Henning Alpine is 4Km from our Main Parking lot and 10-K Alpine around 13Km.   We even have groomed trails through the Alpine so beginners can also enjoy the Alpine.  We have lots of areas with Simple Terrain so you can have a fun/safe day even during High avalanche conditions.  We also have two cabins in the Alpine stocked with firewood.  All the wet West Coast weather dumps as snow on the Coq, so frequent Awesome snow days. There's also accommodations right next to the riding area... Coquihalla Lakes Lodge.  We have our own parking lot, so lots of room for any size rig you might have and very easy access just off the Coquihalla Hwy (4x4 recommended).  We also added a loading dock and a heated changing room in the parking lot area...  how about that.  Check out the Coquihalla Summit for an awesome sledding experience.
Snow Conditions
Dec 17 Thu – 30cm fresh snow on pipeline from last couple days, should be double in the Alpine




Dec 16 Wed – 20cm in parking lot, deep snow (wind blown) in Alpine. More in forecast !




Dec 10 Thu – just enough snow to cover last week's tracks.   Looks like good weekend for taking up family / beginners.




Dec 5 Sat – go anywhere snow.   At least we have good Base snow now.



Grooming Reports
Jan 22 Fri – 10-K to cabin and Grasshopper-Britton FSR loop

Jan 21 Thu – Henning Trail Up, Top Loop, Henning Peak (lower half), Polaris, Holm Sth, Skwum

Jan 17 Sun – Pipeline South – all the way down to Gulch Lake (great family ride)




H E N N I N G   M O U N T A I N 
Trail to Cabin – JAN 21
Henning Peak – JAN 21 (lower half)
Coq Hwy – JAN 21
Avalanche – JAN 21 
Polaris – JAN 21
Ski-Doo – JAN 9
Pipeline S+N – JAN 17+JAN 10

1 0 – K   (COQUIHALLA MTN)
Trail to Cabin – JAN 22 
16K Clearcuts – JAN 9
Britton FSR – JAN 22
Grasshopper – JAN 22
Holm FSR S+N – JAN 21+DEC 26
Skwum FSR – JAN 21



Calendar Events
Jan 30-31 Sat-Sun  Two 1-day Avy Courses.  This will be full day in the snow to give you the essentials you need to know for Avalanche safety and avoiding the common mistakes sledders tend to make and proper rescue techniques.  This course skips the day of class-room time, so you won't get an AST-1 certificate.  This would also be an excellent refresher course for anyone who has taken full AST-1 course before.  If you want full AST-1 course (2 days), next date will be Feb 20-21.   For this 1-day course, cost is $200, $150 for club members, $50 discount if you've taken course before.  Call Gerald to sign up 604-316-1600.  Please do AVY SAVVY on-line Tutorial before your course date




Feb 4 Thu – Snowmobile Operator Safety Course.   Call Jim Moir @ 604-786-7694




Feb 20-21 Sat-Sun – Third AST-1 Avalanche Safety Course.  See details in MISC INFO box at bottom of this webpage



BC Highway Webcams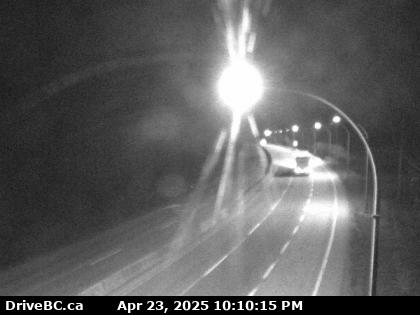 Portia N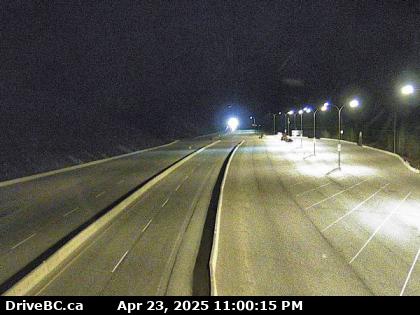 Box Canyon N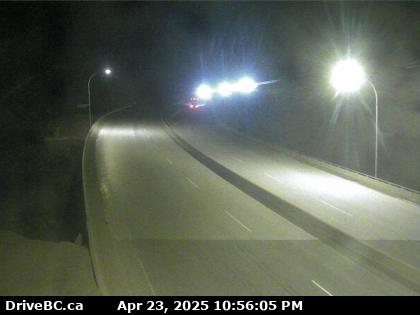 Showshed North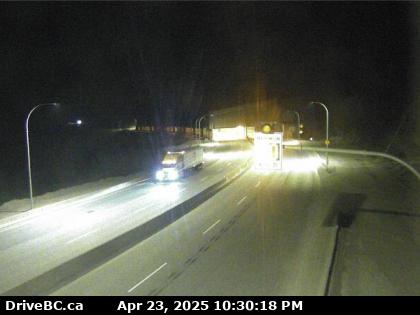 Snowshed South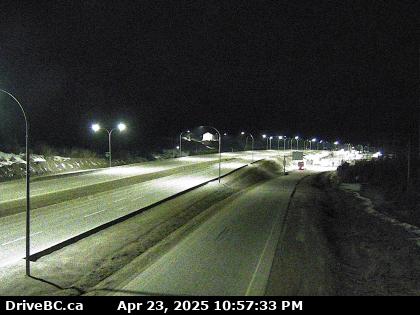 Zopkios South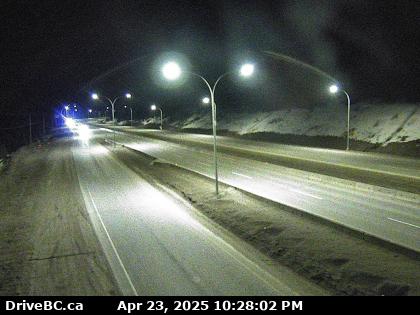 Zopkios North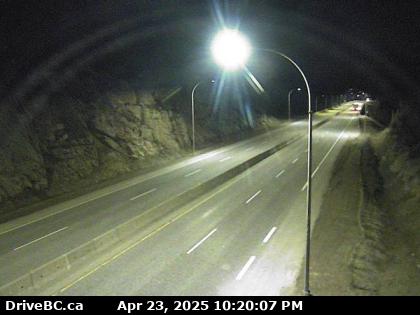 Coquihalla Lakes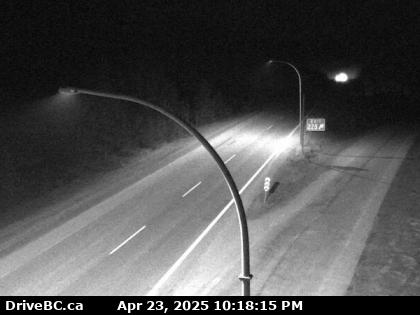 Britton Creek N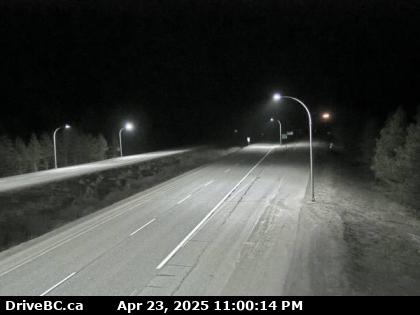 Mine Creek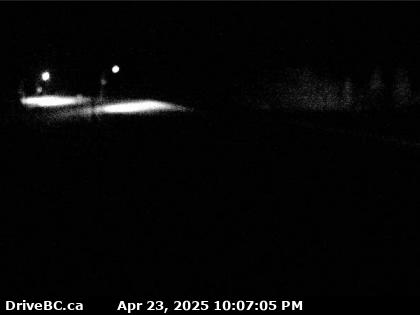 Larson Hill
Coquihalla Highway - Hope to Merritt
Friday January 22, 2021 at 23:51 UTC
| | |
| --- | --- |
| Friday night | Clear. Wind up to 15 km/h. |
| Saturday | Mainly sunny. Wind up to 15 km/h. |
| Saturday night | Increasing cloudiness. Periods of snow beginning before morning. |
Choose highway to view conditions for:
| | |
| --- | --- |
| Highway 1 Eastbound | Highway 1, eastbound. Road maintenance work planned between Exit 165 (FLood Hope Road) and Exit 168 (Flood Hope Road). Starting Tue Feb 2 at 9:00 PM PST until Wed Feb 3 at 4:00 AM PST. Right lane will be closed. Service Vault access for work related to TMEP project. Last updated Wed Jan 13 at 11:21 AM PST. (DBC-24906) |
| Highway 1 Northbound | Highway 1, northbound. Night time construction work planned between Fuller Lake Road and 9010 TCH 1 5 km north of Chemainus. Starting Mon Jan 25 at 9:00 PM PST until Fri Jan 29 at 5:00 AM PST. TELUS pole access for placing. NB lane closure. Watch for traffic control. Last updated Tue Jan 19 at 11:09 AM PST. (DBC-25543) |
| Highway 1 Both Directions | Highway 1 (on Vancouver Island), in both directions. Construction work between Exit 6: McKenzie Ave and Exit 8: Helmcken Rd for 2.1 km (Saanich to View Royal). Until Fri Nov 12. Nightly lane closures. Expect Minor Delays. Follow Traffic Control Direction. Last updated Tue Jan 19 at 7:11 PM PST. (DBC-21330) |
| Highway 1 Southbound | Highway 1 (on Vancouver Island), southbound. Construction work between Needham St and Haliburton St for 2.2 km (Nanaimo). Until Mon Jan 25. From 7:30 AM to 5:00 PM PST daily. Right lane closed. Expect minor delays. Locations for underground utilities in anticipation of installing approximately 450lm of 200 and 4x fire hydrants along the Southbound shoulder of the Highway. Last updated Fri Jan 15 at 8:47 AM PST. (DBC-25457) |
| Highway 1 Both Directions | [Truncated] Highway 1, in both directions. Construction work between Exit 21: Mountain Hwy and Fern St for 1.0 km (North Vancouver - District). Lane closures 11pm-5am including on and off ramps. Jan 17-22, Jan 24-29, Jan 30-Feb 5, Feb 7-12 as required. Westbound HWY 1-EXIT 22A CLOSED. Alternate Routes in effect. Eastbound HWY 1-EXIT 22 CLOSED. Alternate Routes in effect. Eastbound HWY 1 ¿¿¿ ENTRANCE 22 TEMPORARILY CLOSED. Until Further Notice ¿¿¿ Alternate Routes in effect. Last updated Mon Jan |
| Highway 1 Eastbound | Highway 1, eastbound. Bridge maintenance planned at Port Mann Bridge (Surrey). Starting Sat Jan 23 at 8:00 PM PST until Mon Jan 25 at 8:00 PM PST. HOV lane will be closed. Watch for traffic control personnel. Last updated Thu Jan 21 at 1:47 PM PST. (DBC-25611) |
| Highway 1 Both Directions | Highway 1, in both directions. Construction work between 208 St and Glover Rd for 3.6 km (Langley - District). Centre Lane closure to repair erosion on the HOV lane and shoulder and the 202nd EB on ramp. Last updated Tue Dec 22 at 12:21 PM PST. (DBC-24890) |
| Highway 1 Westbound | Highway 1, westbound. Construction work planned between Glover Rd and 208 St for 3.6 km (Langley - District). Starting Mon Jan 25 at 7:00 AM PST until Mon Apr 19 at 8:00 PM PST. Installation of a multi-use path and fencing. No lane closure. Last updated Mon Jan 18 at 3:40 PM PST. (DBC-25521) |
| Highway 1 Both Directions | Highway 1, in both directions. Utility work between Exit 135 and Exit 160: Hunter Creek Rd for 24.7 km (2 km east of Chilliwack to 1 km west of Hope). Until Thu Feb 4 at 7:00 PM PST. Right and centre lane closures. Watch for traffic control personnel and vehicles. Last updated Fri Dec 18, 2020 at 2:47 PM PST. (DBC-24768) |
| Highway 1 Eastbound | Highway 1, eastbound. Utility work planned between Exit 146 and Exit 151: Peters Rd (14 km east of Chilliwack). Starting Mon Feb 1 at 9:00 PM PST until Tue Feb 2 at 4:00 AM PST. Right lane will be closed. Splicing work related to TMEP Project. Last updated Thu Jan 21 at 11:29 AM PST. (DBC-25608) |
| Highway 1 Eastbound | Highway 1, eastbound. Utility work planned between Exit 146 and Exit 151: Peters Rd (14 km west of Hope). Starting Tue Feb 16 at 9:00 PM PST until Wed Feb 17 at 4:00 AM PST. Right lane will be closed. Splicing related to TMEP Project. Last updated Thu Jan 21 at 10:44 AM PST. (DBC-25605) |
| Highway 1 Eastbound | Highway 1, eastbound. Utility work planned between Exit 151: Peters Rd and Exit 153: Laidlaw Rd for 2.2 km (7 to 9 km west of Hope). Starting Wed Feb 3 at 9:00 PM PST until Thu Feb 4 at 4:00 AM PST. Right lane will be closed. Watch for traffic control personnel. Last updated Mon Jan 11 at 2:54 PM PST. (DBC-25294) |
| Highway 1 Eastbound | Highway 1, eastbound. Utility work planned between Exit 160: Hunter Creek Rd and Exit 165: Flood Rd (1 km west of Hope). Starting Tue Feb 2 at 9:00 PM PST until Wed Feb 3 at 4:00 AM PST. Right lane will be closed. Splicing work related to TMEP project. Last updated Wed Jan 13 at 10:48 AM PST. (DBC-25385) |
| Highway 1 Eastbound | Highway 1, eastbound. Utility work planned between Exit 160: Hunter Creek Rd and Exit 168: Flood Hope Rd for 7.4 km (Hope). Starting Tue Feb 2 at 10:00 PM PST until Wed Feb 3 at 4:00 AM PST. Right lane will be closed. Service Vault Access required for work related to TMEP project. Last updated Wed Jan 13 at 10:58 AM PST. (DBC-25386) |
| Highway 1 Eastbound | Highway 1, eastbound. Utility work planned between Exit 160: Hunter Creek Rd and Exit 165: Flood Rd (Hope). Starting Mon Feb 8 until Sun Feb 14. From 6:00 AM to 6:00 PM PST daily. Right lane will be closed. Next update time Mon Feb 8 at 5:00 AM PST. Last updated Wed Jan 13 at 12:39 PM PST. (DBC-25399) |
| Highway 1 Both Directions | Highway 1, in both directions. Utility work planned between Exit 165: Flood Rd and Exit 168: Flood Hope Rd (Hope). Starting Mon Feb 8 at 6:00 AM PST until Fri Feb 19 at 4:00 PM PST. Right lane will be closed in both directions. Last updated Tue Jan 12 at 12:51 PM PST. (DBC-25316) |
| Highway 1 Both Directions | Highway 1, in both directions. Utility work at Exit 171: Old Hope-Princeton Highway (Hope). Watch for traffic control personnel and vehicles. Last updated Fri Dec 18 at 6:33 PM PST. (DBC-24779) |
| Highway 1 Westbound | Highway 1, westbound. Blasting planned between Coburn St and Shuswap Ave (Chase). Starting Mon Jan 25 until Mon Mar 1. From 7:00 AM to 3:00 AM PST on weekdays and Saturday. Expect delays. Lane Closure. Highway 1 West of Chase BC Daily Blast closure of 30 minutes - Typically one blast per day, and; Random, minor delays all other times 03:00 - 15:00. Last updated Fri Jan 22 at 12:08 PM PST. (DBC-25440) |
| Highway 1 Both Directions | Highway 1, in both directions. Utility work between 1 Ave SW and 30 St SW for 1.4 km (Salmon Arm). Until Fri Jan 29 at 5:00 PM PST. From 7:00 AM to 5:00 PM PST daily. Single lane alternating traffic. Work is for installing poles, anchors and stringing line. Single lane alternating traffic plus lane closure. Last updated Fri Jan 15 at 3:52 PM PST. (DBC-25468) |
| Highway 1 Both Directions | Highway 1, in both directions. Maintenance between Ross St NE and 4 St NE for 0.1 km (Salmon Arm). Lane Closure. Expect minor delays. Groundwater monitoring and sampling. Last updated Wed Nov 18 at 2:21 PM PST. (DBC-23995) |
| Highway 1 Both Directions | Highway 1, in both directions. Utility work between 63 Ave NE and Rauma Ave for 22.8 km (Salmon Arm to Sicamous). Until Mon Feb 28, 2022 at 5:00 PM PST. Single lane alternating traffic. Expect minor delays. Replacing Poles. Last updated Mon Dec 21, 2020 at 1:14 PM PST. (DBC-24837) |
| Highway 1 | Highway 1. Watch for slippery sections between Canoe Beach Dr NE and Perry River Bridge for 39.0 km (Sicamous). Last updated Sat Jan 23 at 4:02 AM PST. (DBCRCON-89499) |
| Highway 1 | Highway 1. Watch for slippery sections between Glacier National Park West Boundary and Quartz Creek Bridge (Structure) for 57.1 km (1 km east of West Boundary of Glacier National Park to 14 km east of East Boundary of Glacier National Park). Last updated Sat Jan 23 at 3:49 AM PST. (DBCRCON-89372) |
| Highway 1 | Highway 1. Road maintenance work planned between Illecillewaet Campground and Rogers Pass Summit for 3.5 km (Rogers Pass Summit). Starting Sat Jan 23 at 8:00 PM PST until Sun Jan 24 at 4:00 AM PST. Right lane will be closed in both directions. Expect minor delays. Watch for traffic control personnel. Last updated Fri Jan 22 at 10:44 PM PST. (DBC-25641) |
| | |
| --- | --- |
| Highway 3 | Highway 3. Snow deposit removal between Allison Pass Summit and Manning Park Resort for 9.3 km (54 to 64 km east of Hope). Right lane closed. Last updated Wed Jan 20 at 9:06 AM PST. (DBC-25572) |
| Highway 3 | Highway 3. Watch for slippery sections between Nine Mile Place Rd and Beadman Rd for 27.7 km (20 km east of Osoyoos to Rock Creek). Last updated Fri Jan 22 at 3:48 PM PST. (DBCRCON-89490) |
| Highway 3 | Highway 3. Watch for slippery sections between Gowrie St and Wilgress South Rd for 12.7 km (1 km east of Greenwood to 2 km west of Eholt Summit). Last updated Fri Jan 22 at 3:48 PM PST. (DBCRCON-89491) |
| Highway 3 | Highway 3. Watch for slippery sections between East Lake Dr and Mannix Rd for 22.9 km (15 km east of Christina Lake to 24 km west of Castlegar). Last updated Fri Jan 22 at 3:48 PM PST. (DBCRCON-89390) |
| Highway 3 | Highway 3. Watch for slippery sections between Highway 3B and Meadows Rd for 53.7 km (24 km west of Castlegar to 10 km west of Salmo). Compact snow. Last updated Fri Jan 22 at 3:48 PM PST. (DBCRCON-89476) |
| Highway 3 | Highway 3. Limited visibility with fog between Columbia Ave and Junction Hwy 3B for 27.2 km (Castlegar to 10 km west of Salmo). Last updated Wed Jan 6 at 9:44 PM PST. (DBC-25158) |
| Highway 3 | Highway 3. Watch for slippery sections between Junction Hwy 3B and Junction Hwy 6NS for 24.5 km (Salmo). Last updated Fri Jan 22 at 3:49 PM PST. (DBCRCON-89448) |
| Highway 3 | Highway 3. Watch for slippery sections between Tailings Rd and Cook St for 68.9 km (14 km east of Salmo to Creston). Compact snow. Last updated Fri Jan 22 at 2:48 PM PST. (DBCRCON-89449) |
| Highway 3 | Highway 3. Winter driving conditions between Wright Rd and BC/AB Border for 218.9 km (5 km west of Curzon Junction to British Columbia and Alberta Border). Last updated Sat Jan 23 at 3:57 AM PST. (DBCRCON-89393) |
| | |
| --- | --- |
| Highway 5 Both Directions | Highway 5, in both directions. Utility work between the start of Highway 5 and Exit 202 for 24.8 km (11 km south of Great Bear Snowshed to Hope). Watch for traffic control vehicles and personnel. Last updated Fri Dec 18 at 6:30 PM PST. (DBC-24778) |
| Highway 5 | Highway 5. Watch for slippery sections between Exit 202 and Exit 231: Mine Creek Rd for 25.2 km (6 km south of Great Bear Snowshed to 12 km north of Coquihalla Summit). Last updated Fri Jan 22 at 3:47 PM PST. (DBCRCON-89404) |
| Highway 5 Both Directions | Highway 5, in both directions. Maintenance between Inks Lake Rd and West Kamloops for 7.7 km (Kamloops). Watch for traffic control. SIGN WASHING, WATCH FOR CREWS. Last updated Mon Jan 18 at 6:56 PM PST. (DBC-25438) |
| Highway 5 Southbound | Highway 5, southbound. Utility work planned between Little Fort Rest Area Rd and Thuya Creek Rd for 5.7 km (Little Fort). Starting Mon Feb 1 until Fri Feb 5. From 8:00 AM to 5:00 PM PST on weekdays. Single lane alternating traffic will be in effect. Expect minor delays. Last updated Thu Jan 21 at 10:40 AM PST. (DBC-25606) |
| Highway 5 Southbound | Highway 5, southbound. Utility work planned at Vavenby Bridge Rd (Vavenby). Starting Mon Jan 25 at 8:30 AM PST until Fri Jan 29 at 5:00 PM PST. From 8:30 AM to 5:00 PM PST on weekdays. Single lane alternating traffic will be in effect. Expect minor delays. Last updated Tue Jan 19 at 1:28 PM PST. (DBC-25549) |
| Highway 5 Northbound | Highway 5, northbound. Utility work planned at Hoirup Rd (7 km north of Vavenby). Starting Thu Jan 28 at 8:00 AM PST until Thu Jan 28 at 5:00 PM PST. Single lane alternating traffic will be in effect. Expect minor delays. Last updated Tue Jan 19 at 1:38 PM PST. (DBC-25550) |
| Highway 5 | Highway 5. Watch for slippery sections between Angus Horne St and the end of Highway 5 for 109.0 km (Blue River to Tete Jaune). Last updated Fri Jan 22 at 12:48 PM PST. (DBCRCON-89481) |
Chilliwack Forecast
Fri night


Low -4.
Clear

Sat


High 4.
Sunny

Sat night


Low -2.
Snow

Sun


High 3.
Snow or rain

Sun night


Low zero.
Snow

Mon


High 3.
Rain or snow

Mon night


Low -3.
Cloudy periods

Tues


High 3.
Chance of flurries or rain showers
60%
Hope Forecast
Current Conditions

-1.8 C
Fri night


Low -4.
Clear

Sat


High zero.
Sunny

Sat night


Low -4.
Chance of flurries
60%
Sun


High 3.
Snow or rain

Sun night


Low zero.
Snow

Mon


High 3.
Rain or snow

Mon night


Low -3.
Cloudy periods

Tues


High 3.
Chance of flurries or rain showers
60%
Merritt Forecast
Current Conditions
-11.9 C
Fri night


Low -11.
A few clouds

Sat


High -3.
Clearing

Sat night


Low -6.
Periods of snow

Sun


High -3.
Periods of snow

Sun night


Low -5.
Periods of snow

Mon


High -2.
Periods of snow

Mon night


Low -7.
Cloudy periods

Tues


High -3.
A mix of sun and cloud