Welcome to Coq Snow.  Our riding area is just off the Coquihalla Highway, Exit #228 (Britton Creek rest area) between Hope and Merritt B.C.  (Show Map And Directions).  We have great riding areas for Beginners to Expert riders.  We groom over 90 Km of trails, giving easy access to different riding areas. Our main trails to Alpine are very short... Henning Alpine is 4Km from our Main Parking lot, 10-K Alpine is 5Km from our 10-K Parking lot.   We even have groomed trails through the Alpine so beginners can also enjoy the Alpine.  We have lots of areas with Simple Terrain so you can have a fun/safe day even during High avalanche conditions.  We also have two cabins in the Alpine stocked with split firewood.  All the wet West Coast weather dumps as snow on the Coq, so frequent Awesome snow days. There's also accommodations right next to the riding area... Coquihalla Lakes Lodge.  We have our own parking lot, so lots of room for any size rig you might have and very easy access just off the Coquihalla Hwy (4x4 recommended).  We also added a loading dock and a heated changing room in the parking lot area...  how about that.  Check out the Coquihalla Summit for an awesome sledding experience.
Snow Conditions
Mar 28 Thu – Spring snow conditions.  Parking lot is mostly gravel but we have a groomed trail around edge of parking lot, so no problems getting onto snow and to Pipeline (which still has a good  snow base)




Mar 23 Sat – spring snow conditions.  All the tracked up areas become soft snow with above freezing temps in Alpine




Feb 23 – 95cm base on Pipeline, 190cm base in Alpine. Snow staying good with the continued cold temps.




Feb 22 Fri – 25cm new snow at 10-K.



Grooming Reports
Apr 13 Sat – think we are done for the season.   Trails pretty much self level with warm temps.




Apr 13 Sat – 10-K to Cabin




H E N N I N G   M O U N T A I N 
Trail to Cabin – APR 5
Henning Peak – MAR 15
Coq Hwy – APR 5
Avalanche – APR 5
Polaris – MAR 15
Ski-Doo – FEB 1
Pipeline – MAR 15




1 0 – K   (COQUIHALLA MTN)
Trail to Cabin – APR 13
16K Clearcuts – FEB 15
Britton FSR – MAR 9
Grasshopper – FEB 17
Holm FSR – MAR 9
Skwum FSR – FEB 22



Calendar Events
Nov 8-9 Fri-Sat – BC Snow Show in Vernon BC…  details




Nov 7 Thu – 5:30PM  G.V.P. Chwk Ski-Doo 2020 Open House




Oct 17 Thu – 5:30PM  G.V.P. Langley Ski-Doo 2020 Open House




Jan 4-5 Sat-Sun – AST-1 Avalanche Safety course.  See details in Misc Info box at bottom of webpage.



BC Highway Webcams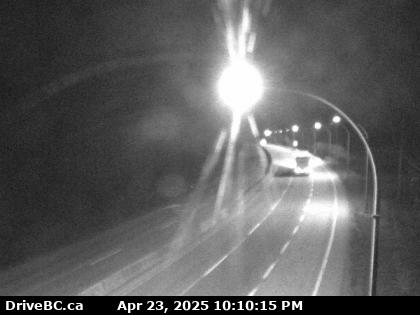 Portia N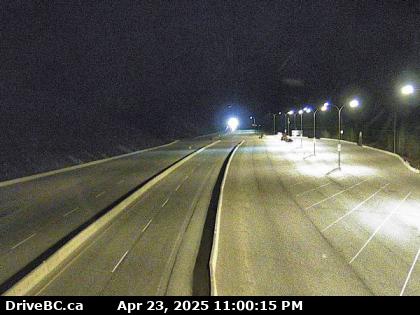 Box Canyon N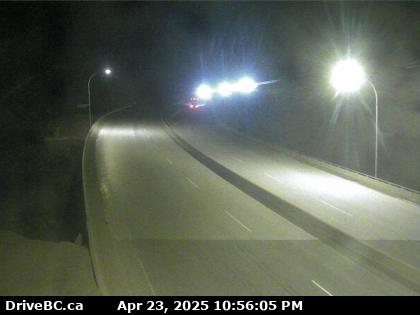 Showshed North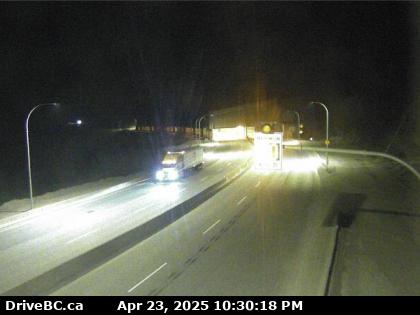 Snowshed South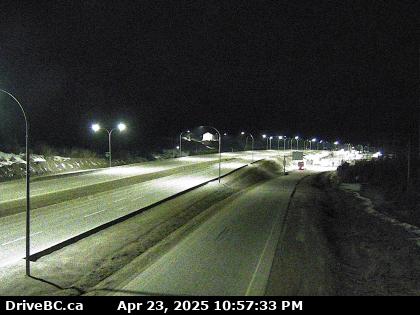 Zopkios South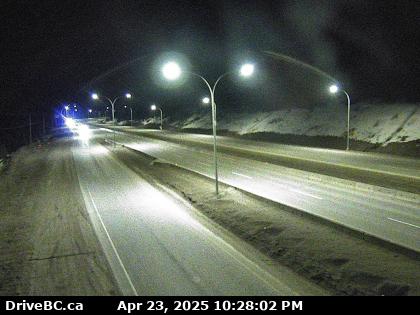 Zopkios North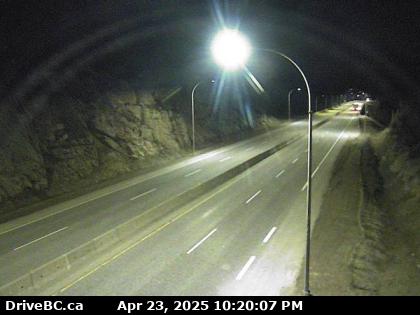 Coquihalla Lakes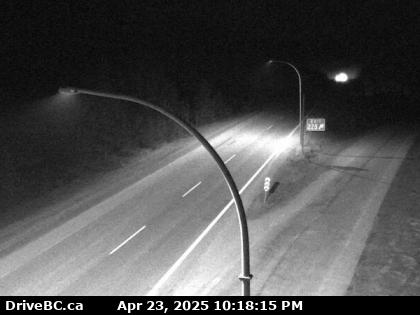 Britton Creek N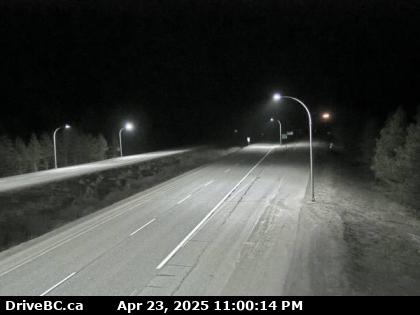 Mine Creek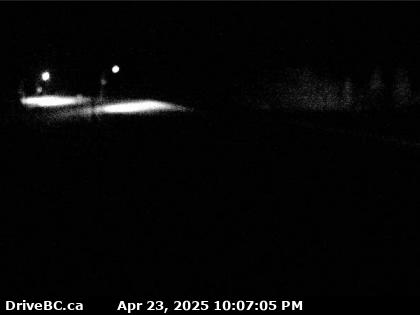 Larson Hill
Coquihalla Highway - Hope to Merritt
Friday November 15, 2019 at 12:50 UTC
| | |
| --- | --- |
| Friday | Periods of rain except periods of snow near the summit early this morning. Snow level 1200 metres rising to 1500 metres near noon. Snowfall amount 4 cm near the summit. |
| Friday night | Periods of rain except a few flurries near the summit overnight. Snow level lowering to 1200 metres after midnight. |
| Saturday | Periods of rain except a few flurries near the summit early in the morning. |
Choose highway to view conditions for:
| | |
| --- | --- |
| Highway 1 Both Directions | Highway 1, in both directions. Construction work between Exit 21: Mountain Hwy and Exit 22: Lillooet Rd (North Vancouver - District). Until Thu Jul 16, 2020 at 5:00 AM PST. Watch for traffic control. Lane closures Westbound and EastBound 9pm-5am, including on and off-ramps Nov 17 - 22 / Nov 24 - 29 / Dec 1 - 6 / Dec 8 - 13 - As Required. NOTE: WB Hwy 1 Exit 22A Closed. Last updated Tue Nov 12 at 2:10 PM PST. (DBC-10429) |
| Highway 1 Both Directions | Highway 1 (on Vancouver Island), in both directions. Construction work between Exit 16: Leigh Rd and West Shore Pky for 1.5 km (Langford). From 7:00 AM to 7:00 PM PST on weekdays. SB lane closures will be in place starting at 9AM, and short-duration stoppages in both directions will occur 9AM-230PM. Expect delays up to 20 mins. Please watch for and obey traffic personnel and signage. Last updated Thu Nov 7 at 2:53 PM PST. (DBC-12020) |
| Highway 1 Both Directions | Highway 1, in both directions. Construction work between Balmoral Rd and White Creek Frtg (8 km west of Tappen). Until Sat Nov 30 at 6:00 PM PDT. From 7:00 AM to 6:00 PM PDT daily. Last updated Fri Oct 18 at 1:12 PM PDT. (DBC-12422) |
| Highway 1 Westbound | Highway 1, westbound. Utility work between Albert St and Princess St for 0.3 km (Yale). Until Fri Nov 15 at 5:00 PM PST. From 9:00 AM to 5:00 PM PST daily. Right lane closed. For pole transfer and removal. Last updated Fri Nov 1 at 1:38 PM PST. (DBC-12501) |
| Highway 1 Eastbound | Highway 1, eastbound. Electrical maintenance between Exit 73 and Exit 123: Prest Rd for 49.2 km (Chilliwack to Langley - District). Until Sat Nov 30 at 5:00 AM PDT. From 9:00 PM to 5:00 AM PDT daily. Shoulder maintenance. Last updated Tue Oct 15 at 1:42 PM PDT. (DBC-12683) |
| Highway 1 Both Directions | Highway 1, in both directions. Utility work between Boston Bar Station Rd and Jackass Summit for 23.9 km (26 to 2 km west of Jackass Mountain Summit). Until Fri Nov 15 at 4:00 PM PDT. From 8:00 AM to 4:00 PM PDT on weekdays. Last updated Fri Oct 18 at 7:24 PM PDT. (DBC-12808) |
| Highway 1 Westbound | Highway 1, westbound. Utility work between Exit 8: Cypress Bowl Rd and Westport Rd for 5.4 km (West Vancouver). Until Mon Dec 2 at 7:00 PM PST. From 7:00 AM to 7:00 PM PST daily. Shoulder closed. Last updated Wed Oct 30 at 8:52 AM PST. (DBC-13104) |
| Highway 1 Westbound | Highway 1, westbound. Utility work planned between Exit 8: Cypress Bowl Rd and Almondel Rd for 2.4 km (West Vancouver). Starting Wed Dec 18 at 7:00 AM PDT until Tue Mar 31, 2020 at 7:00 PM PDT. From 7:00 AM to 7:00 PM PDT daily. Shoulder maintenance planned. Last updated Wed Oct 30 at 8:54 AM PDT. (DBC-13105) |
| Highway 1 Eastbound | Highway 1, eastbound. Maintenance between Exit 135: Highway 9 and Exit 171: Highway 3; Old Hope-Princeton Highway for 33.4 km (Hope to 4 km east of Chilliwack). Until Wed Nov 20. From 7:00 AM to 4:00 PM PST on weekdays. Shoulder closed. Last updated Thu Nov 14 at 1:49 PM PST. (DBC-13142) |
| Highway 1 Eastbound | Highway 1, eastbound. Road maintenance work between Golden Donald Upper Rd and Yoho Bridge for 1.9 km (Golden). Until Fri Nov 15 at 6:00 PM MST. Right lane only. Last updated Wed Nov 13 at 11:36 AM MST. (DBC-13388) |
| Highway 1 Westbound | Highway 1, westbound. Utility work between Grand Blvd and Vicars Rd for 4.2 km (Kamloops). Until Fri Nov 15 at 3:00 PM PST. Lane Closure. Last updated Tue Nov 12 at 3:29 PM PST. (DBC-13412) |
| Highway 1 Southbound | [Truncated] Highway 1 (on Vancouver Island), southbound. Construction work between Exit 6: McKenzie Ave and Tolmie Lane for 2.2 km (Saanich). Until Fri Jan 31, 2020 at 5:00 PM PST. SB traffic pattern changes btwn Burnside Bridge and south of Tillicum Rd. Nov 1 - Dec 15 24 hrs per day. SB periodic lane closures between Tillicum Rd and Kelvin Rd 7 PM to 5:30 AM through Jan 2020. Left turn lane closure between Ardersier Rd and Kelvin Rd 8 AM to 5 PM daily through Dec 2019. Last updated Wed Nov 13 a |
| Highway 1 Northbound | Highway 1 (on Vancouver Island), northbound. Maintenance planned between Mt Sicker Rd and Timberlands Rd for 24.0 km (2 km south of Chemainus to 6 km north of Ladysmith). Starting Mon Nov 18 at 8:00 PM PST until Mon Nov 25 at 6:00 AM PST. Right lane will be closed. Shoulder will be closed. Last updated Wed Nov 13 at 12:14 PM PST. (DBC-13432) |
| Highway 1 | Highway 1. Maintenance between Solsqua Rd and Cambie-Solsqua Rd (5 km east of Sicamous). Until Fri Nov 15 at 1:00 PM PST. Single lane alternating traffic. Rock removal. Last updated Thu Nov 14 at 12:05 PM PST. (DBC-13454) |
| Highway 1 | Highway 1. Maintenance planned between Bernie Rd and Old Sicamous Rd (2 km west of Sicamous). Starting Fri Nov 15 at 1:00 PM PST until Fri Nov 15 at 3:00 PM PST. Single lane alternating traffic will be in effect. Rock removal. Last updated Thu Nov 14 at 12:13 PM PST. (DBC-13455) |
| Highway 1 | Highway 1. Bridge maintenance between West Boundary of Yoho National Park and Field and Visitor Centre Access Rd for 29.4 km (West Boundary of Yoho National Park to Field). Until Fri Nov 15 at 5:00 PM MST. Ottertail Bridge repairs 8.5 km west of Field (20.0 km east of west Yoho National Park boundary. Expect speed reduction to 50 km/h in the work zone with intermittent stoppages. Delays will be limited to 20 minutes. Watch for flag persons. Last updated Thu Nov 14 at 2:56 PM MST. (DBC-13457) |
| Highway 1 Eastbound | Highway 1 , eastbound. Utility work planned between Boston Bar and Falls Creek. Starting Mon Nov 18 at 8:00 AM PST until Fri Nov 29 at 4:00 PM PST. From 8:00 AM to 4:00 PM PST daily. Roadway will be reduced to one lane. Watch for traffic control personnel. Last updated Thu Nov 14 at 9:30 PM PST. (DBC-13465) |
| Highway 1 | Highway 1. Vehicle incident between Beaver Valley Rd and Glacier National Park East Boundary for 8.6 km (10 to 1 km west of East Boundary of Glacier National Park). Expect minor delays. Last updated Fri Nov 15 at 8:08 AM PST. (DBC-13471) |
| Highway 1 Both Directions | Highway 1 (on Vancouver Island), in both directions. Road construction work at Exit 6: McKenzie Ave (Saanich). 900m north to 800m south of McKenzie. Traffic pattern changes on McKenzie Ave and Admirals Rd ongoing until Oct 15. Possible delays between 8:00 pm to 5:30 am nightly until further notice. 60 km/hr construction speed zone in effect 24/7. Last updated Thu Nov 7 at 2:50 PM PST. (DBC-2630) |
| Highway 1 Both Directions | Highway 1, in both directions. Construction work between 1 Ave SW and 30 St SW for 1.1 km (Salmon Arm). Until Fri Dec 13 at 7:00 PM PDT. From 7:00 AM to 7:00 PM PDT on weekdays and Saturday. Minor delays due to equipment traffic flow. Last updated Wed May 15 at 12:03 PM PDT. (DBC-7913) |
| Highway 1 | Highway 1. Limited visibility with fog between Albert St and Jackass Summit for 69.2 km (Yale to 2 km east of Jackass Mountain Summit). Last updated Fri Nov 15 at 12:38 AM PST. (DBCRCON-35655) |
| Highway 1 | Highway 1. Fog patches between Perry River Bridge and Victoria Rd W for 42.0 km (25 km east of Sicamous to Revelstoke). Last updated Fri Nov 15 at 5:23 AM PST. (DBCRCON-35677) |
| Highway 1 | Highway 1. Slushy with slippery sections between Woolsey Creek FSR; East Boundary of Mount Revelstoke National Park and Glacier National Park West Boundary for 17.6 km (East Boundary of Mount Revelstoke National Park to 1 km east of West Boundary of Glacier National Park). Last updated Fri Nov 15 at 5:13 AM PST. (DBCRCON-35706) |
| Highway 1 | Highway 1. Compact snow between Glacier National Park West Boundary and Glacier National Park East Boundary for 43.5 km (1 km east of West Boundary of Glacier National Park to East Boundary of Glacier National Park). Slushy with slippery sections. Last updated Fri Nov 15 at 7:59 AM PST. (DBCRCON-35707) |
| Highway 1 | Highway 1. Watch for slippery sections between Glacier National Park East Boundary and Golden Donald Upper Rd for 56.9 km (East Boundary of Glacier National Park to Golden). Last updated Fri Nov 15 at 5:26 AM PST. (DBCRCON-35709) |
| | |
| --- | --- |
| Highway 3 Both Directions | Highway 3, in both directions. Bridge construction between Second Avalanche Gate and Allison Pass Summit (28 km east of Hope). Until Fri Nov 15. From 8:30 AM to 5:00 PM PDT daily. Single lane alternating traffic. Expect minor delays. Width restriction: no loads exceeding 4.3m in width at 19 Mile Creek Bridge. Last updated Fri Oct 25 at 4:02 PM PDT. (DBC-12255) |
| Highway 3 Eastbound | Highway 3, eastbound. Utility work at Exit 177: Highway 5 (3 km east of Hope). Until Fri Nov 15 at 5:00 PM PST. From 9:00 AM to 5:00 PM PST daily. Right lane closed. For pole transfer and removal. Last updated Fri Nov 1 at 1:43 PM PST. (DBC-13169) |
| Highway 3 | Highway 3. Bridge construction between Paulson Detour Rd; Paulson Detour Rd and Paulson Detour Rd; Paulson Detour Rd (15 km east of Christina Lake). Until Fri Nov 15. Single lane alternating traffic. Monday to Sunday: 24 hours per day Lane width reduced to 4.2 meters. Last updated Fri May 31 at 10:12 AM PDT. (DBC-6980) |
| Highway 3 | Highway 3. Bridge construction between Fernie Ski Hill Rd and Vanlerberg Rd (3 km west of Fernie). Until Fri Nov 15. From 7:00 AM to 7:00 PM MDT daily. Expect minor delays. Please obey construction speed limits and traffic control personnel. Last updated Tue Apr 23 at 9:38 AM MDT. (DBC-7381) |
| Highway 3 | Highway 3. Watch for slippery sections between Wilgress Lake Rest Area and Granby Rd; Granby Rd for 26.0 km (2 km west of Eholt Summit to Grand Forks). Last updated Fri Nov 15 at 6:55 AM PST. (DBCRCON-35640) |
| Highway 3 | Highway 3. Watch for slippery sections between Sunset Dr and Paulson Bridge for 16.9 km (Christina Lake). Last updated Fri Nov 15 at 6:55 AM PST. (DBCRCON-35653) |
| Highway 3 | Highway 3. Limited visibility with smoke between Paulson Detour Rd and Shields Creek FSR for 22.9 km (15 km east of Christina Lake to 24 km west of Castlegar). Fog patches. Last updated Fri Nov 15 at 6:55 AM PST. (DBCRCON-35654) |
| Highway 3 | Highway 3. Winter driving conditions between Wright Rd and Tavistock St for 41.2 km (5 km west of Curzon Junction to Moyie). Last updated Fri Nov 15 at 8:42 AM PST. (DBCRCON-35675) |
| Highway 3 | Highway 3. Watch for slippery sections between Tailings Rd and Cook St for 68.9 km (14 km east of Salmo to Creston). Last updated Fri Nov 15 at 6:54 AM PST. (DBCRCON-35698) |
| Highway 3 | Highway 3. Winter driving conditions between 7th Ave S and 4th St for 95.8 km (Cranbrook to Fernie). Last updated Fri Nov 15 at 9:42 AM MST. (DBCRCON-35721) |
| Highway 3 | Highway 3. Winter driving conditions between Riverside Dr and BC/AB Border for 50.2 km (Fernie to British Columbia and Alberta Border). Watch for slippery sections. Last updated Fri Nov 15 at 7:12 AM MST. (DBCRCON-35722) |
| | |
| --- | --- |
| Highway 5 | Highway 5. Fog patches between Webb Rd and McMurphy Pullout; SA Boundary for 81.1 km (2 km south of Little Fort to 18 km south of Avola). Last updated Fri Nov 15 at 6:32 AM PST. (DBCRCON-35731) |
Chilliwack Forecast
Fri


Temperature steady near 10.
Chance of showers
60%
Fri night


Low 7.
Chance of showers
60%
Sat


Temperature steady near 10.
Periods of rain

Sat night


Low 9.
Rain

Sun


High 12.
Rain

Sun night


Low 9.
Chance of showers
60%
Mon


High 10.
Cloudy

Mon night


Low 7.
Chance of showers
40%
Hope Forecast
Fri


Temperature steady near 9.
Rain

Fri night


Temperature steady near 7.
Rain

Sat


Temperature steady near 9.
Periods of rain

Sat night


Low 9.
Rain

Sun


High 12.
Rain

Sun night


Low 9.
Chance of showers
60%
Mon


High 10.
Cloudy

Mon night


Low 7.
Chance of showers
40%
Merritt Forecast
Fri


High 9.
Chance of showers
60%
Fri night


Low 1.
Partly cloudy

Sat


High 8.
Periods of rain

Sat night


Low 9.
Chance of showers
70%
Sun


High 14.
Chance of showers
60%
Sun night


Low 2.
Cloudy periods

Mon


High 9.
Cloudy

Mon night


Low 4.
Chance of showers
30%