ALERTS
  Monthly 50/50 

Winning Ticket

   # 2318207



Welcome to Coq Snow.  Our riding area is just off the Coquihalla Highway, Exit #228 (Britton Creek rest area) between Hope and Merritt B.C.  (Show Map And Directions).  We have great riding areas for Beginners to Expert riders.  We groom over 90 Km of trails, giving easy access to different riding areas. Our main trails to Alpine are very short... Henning Alpine is 4Km from our Main Parking lot, 10-K Alpine is 5Km from our 10-K Parking lot.   We even have groomed trails through the Alpine so beginners can also enjoy the Alpine.  We have lots of areas with Simple Terrain so you can have a fun/safe day even during High avalanche conditions.  We also have two cabins in the Alpine stocked with split firewood.  All the wet West Coast weather dumps as snow on the Coq, so frequent Awesome snow days. There's also accommodations right next to the riding area... Coquihalla Lakes Lodge.  We have our own parking lot, so lots of room for any size rig you might have and very easy access just off the Coquihalla Hwy (4x4 recommended).  We also added a loading dock and a heated changing room in the parking lot area...  how about that.  Check out the Coquihalla Summit for an awesome sledding experience.
Snow Conditions
Feb 17 Mon – still pretty easy to find un-touched snow, especially at 10-K past Saddle.




Feb 8 Sat – deep snow and some sun… one of the best days of the season so far.   Henning Top loop had very little traffic today, so pretty easy to find fresh snow yet.




Feb 1 Sat – knee deep in Alpine, awesome snow conditions again.  Very few sleds up today with Hwy 5 Closed




Jan 17 Fri – everyone saying awesome snow conditions.  Some wind effected areas (like Spearing bowl)



Grooming Reports
Feb 28 Fri pm – plan to Groom Henning Trail Up and Top Loop.  10-K to Cabin.




Feb 23 Sun – 10-K to Groomer Shop (trail up was still good).  Henning was still good shape.




H E N N I N G   M O U N T A I N 
Trail to Cabin – FEB 21
Henning Peak – FEB 16
Coq Hwy – FEB 21
Avalanche – FEB 16 
Polaris – FEB 21 
Ski-Doo – FEB 7
Pipeline – FEB 21 (to gultch lake)

1 0 – K   (COQUIHALLA MTN)
Trail to Cabin – FEB 23 (to 10-K shop)
16K Clearcuts – FEB 21
Britton FSR – FEB 21
Grasshopper – FEB 7
Holm FSR – FEB 21
Skwum FSR – FEB 7



Calendar Events
Mar 11 WED – Club Meeting at G.V.P. Chilliwack.   Burgers @ 6:30pm, Meeting @ 7:00pm.  (45150 Luckakuck Way)




Mar 14 Sat 6PM – Pub night for SLED RAFFLE Draw.  Dinner at 6pm.   Silent Auction.  50/50.  Raffle Draw at 7:30 (41582 Yale Rd, Chwk)




Mar 28 Sat – Sled for Eternity fund raiser event.  See their WEBSITE for more details.




Mar 7-8 Sat-Sun – third AST-1 Avalanche Safety course.   We also have option for Mar 6-7 (Fri-Sat) if you can't make Sundays.   See details in Misc Info box at bottom of webpage.   Call Gerald @ 604-316-1600 to sign-up of if you have any questions.



BC Highway Webcams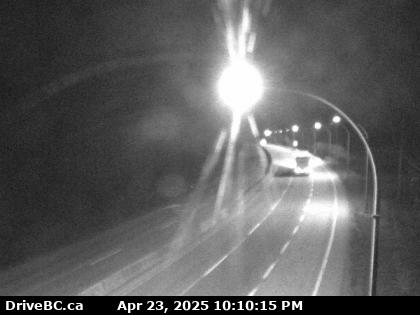 Portia N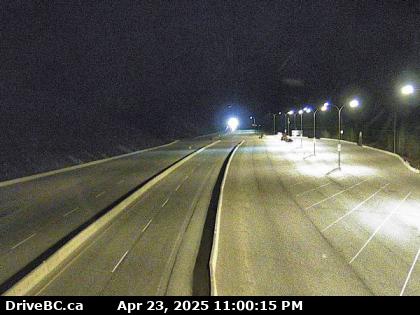 Box Canyon N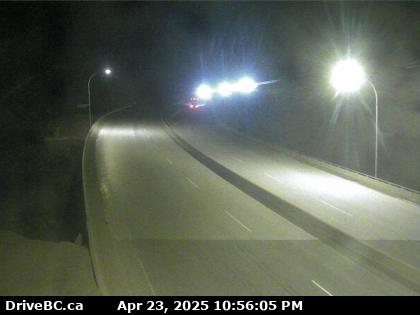 Showshed North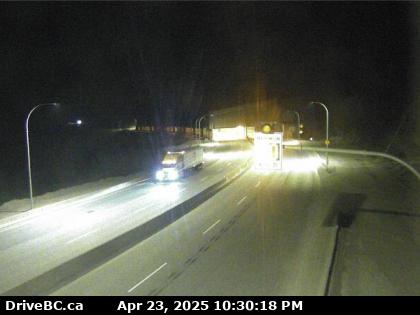 Snowshed South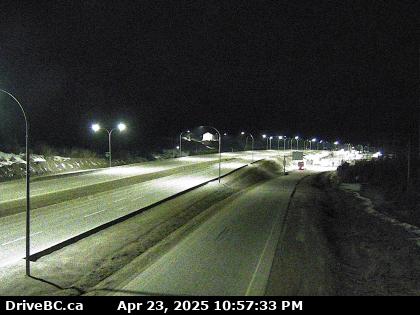 Zopkios South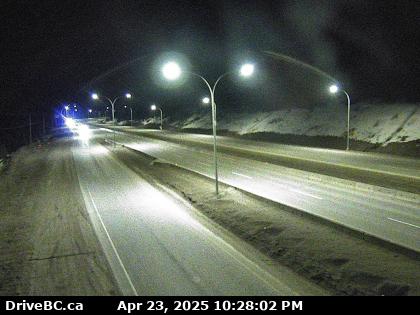 Zopkios North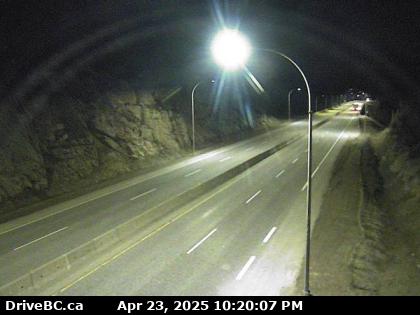 Coquihalla Lakes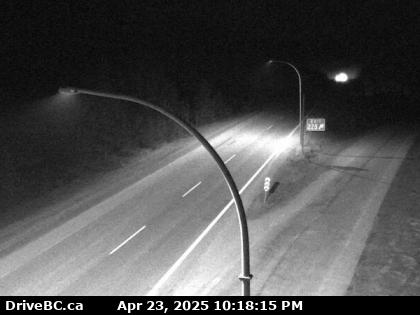 Britton Creek N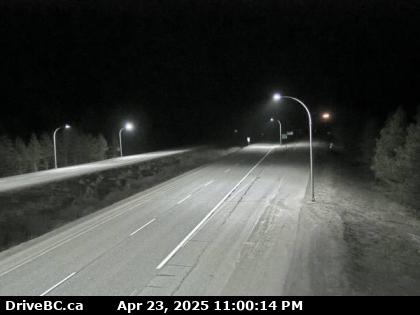 Mine Creek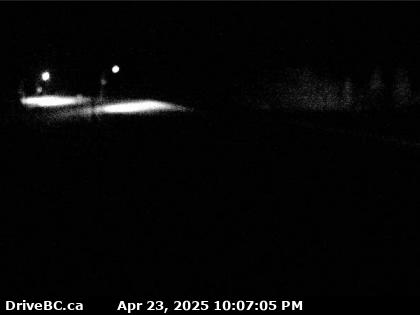 Larson Hill
Coquihalla Highway - Hope to Merritt
Wednesday February 26, 2020 at 06:34 UTC
| | |
| --- | --- |
| Tuesday night | Periods of snow. Snow level 500 metres. Amount 2 to 4 cm. |
| Wednesday | Periods of snow. Snow level rising to 1000 metres in the afternoon. Amount 2 to 4 cm. |
| Wednesday night | Periods of snow. Snow level 1000 metres lowering to 700 metres after midnight. Amount 5 cm. |
Choose highway to view conditions for:
| | |
| --- | --- |
| Highway 1 Both Directions | Highway 1 (on Vancouver Island), in both directions. Road construction work at Exit 6: McKenzie Ave (Saanich). Expect delays. Traffic pattern change in effect. NB & SB Hwy 1 thru traffic stay left under the underpass. McKenzie/Admirals traffic exit right off Hwy 1 at off ramps. 60 km/hr construction speed zone in effect 24/7. Last updated Mon Feb 17 at 9:22 PM PST. (DBC-2630) |
| Highway 1 Both Directions | [Truncated] Highway 1 (on Vancouver Island), in both directions. Construction work between Exit 16: Leigh Rd and West Shore Pky for 1.5 km (Langford). From 7:00 AM to 7:00 PM PST on weekdays and Saturday. A single SB lane closure will be in place starting at 9AM, short duration stoppages both directions will occur 9AM-230PM Monday - Friday. Same traffic pattern/stoppages will be conducted from 7AM - 7PM on Saturdays. Delays up to 20 mins. Watch for and obey traffic personnel/signage. Last update |
| Highway 1 Both Directions | Highway 1 (on Vancouver Island), in both directions. Blasting between Whittaker Rd and Mill Bay Rd for 2.0 km (Malahat Summit). Until Thu Feb 27 at 9:00 PM PST. Last updated Mon Jan 20 at 10:30 AM PST. (DBC-15063) |
| Highway 1 | Highway 1 (on Vancouver Island). Construction work between York Rd and Beverly St for 0.7 km (Duncan). Until Fri Mar 20. From 7:00 PM to 6:00 AM PST on weekdays. Possible delays up to 10 minutes. Last updated Thu Feb 13 at 11:46 AM PST. (DBC-15829) |
| Highway 1 Westbound | Highway 1, westbound. Utility work between Exit 8: Cypress Bowl Rd and Almondel Rd for 2.4 km (West Vancouver). Until Tue Mar 31, 2020 at 7:00 PM PST. From 7:00 AM to 7:00 PM PST daily. Shoulder maintenance. Last updated Wed Oct 30 at 8:54 AM PST. (DBC-13105) |
| Highway 1 Both Directions | [Truncated] Highway 1, in both directions. Construction work between Exit 21: Mountain Hwy and Exit 22: Lillooet Rd (North Vancouver - District). Until Thu Jul 16 at 5:00 AM PST. Watch for traffic control. HWY 1 Lane Closures Westbound and Eastbound 2300 to 0500 hrs. Including Interchange On-Ramps / Off-Ramps. Feb 23 - 28, Mar 1 - 13, Mar 15 - 20, Mar 22 - 27- As Required. HWY 1 WB Exit 21 (Mtn Hwy Off Ramp) CLOSED Mar 6 5 PM to Mar 9 6 AM NOTE: Westbound HWY 1 - EXIT 22A CLOSED. Alternate Route |
| Highway 1 Eastbound | Highway 1, eastbound. Utility work between 248 St and Exit 123: Prest Rd for 49.5 km (Langley - District to Chilliwack). Until Tue Mar 31. From 9:00 PM to 5:00 AM PST on weekdays. Work on shoulder, no lanes blocked. Last updated Tue Jan 28 at 9:58 PM PST. (DBC-15339) |
| Highway 1 Both Directions | Highway 1, in both directions. Travel advisory in effect between Annis Rd and Exit 138: Bridal Falls Rd for 9.1 km (Chilliwack). This area has broken pavement. Reduce speed and drive with caution. Last updated Sat Feb 1 at 2:57 AM PST. (DBC-15415) |
| Highway 1 Both Directions | Highway 1, in both directions. Maintenance between Exit 135 and Wahleach Access Rd for 7.3 km (4 to 12 km east of Chilliwack). Until Mon Mar 9 at 5:30 PM PST. From 8:00 AM to 5:30 PM PST daily. Right lane closed. Last updated Mon Feb 24 at 8:11 AM PST. (DBC-16073) |
| Highway 1 Eastbound | Highway 1, eastbound. Bridge maintenance between Exit 160: Hunter Creek Rd and Exit 160: Hunter Creek Rd (1 km west of Hope). Right lane closed. Speed reduction to 70KM/Hour through the zone. Last updated Wed Jan 1 at 8:26 AM PST. (DBC-14443) |
| Highway 1 Eastbound | Highway 1, eastbound. Shoulder maintenance between Exit 138: Bridal Falls Rd and Exit 170 for 31.9 km (Hope to 5 km east of Chilliwack). Until Wed Apr 29. From 7:00 AM to 5:00 PM PST daily. Watch for crews doing work on shoulder. Last updated Tue Feb 11 at 4:53 PM PST. (DBC-15773) |
| Highway 1 Northbound | Highway 1, northbound. Utility work planned between Toll Rd and Skalula Cres for 14.1 km (Yale). Starting Tue Mar 3 at 9:00 AM PST until Fri Mar 13 at 4:00 PM PST. Right lane will be closed. Last updated Wed Feb 19 at 9:19 AM PST. (DBC-15938) |
| Highway 1 Eastbound | Highway 1, eastbound. Utility work between Spuzzum Creek FSR and Anderson River Mainline for 4.3 km (14 to 19 km east of Yale). Right lane closed. Work is between Spuzzum Remote Station and 60 M south of the Station for fibre optic cable placement. Last updated Mon Jan 6 at 10:40 AM PST. (DBC-14577) |
| Highway 1 Southbound | Highway 1, southbound. Utility work planned between Tuckkwiowhum Rd and Thomas Rd for 0.3 km (30 km south of Jackass Mountain Summit). Starting Tue Mar 3 at 9:30 AM PST until Fri Mar 13 at 4:00 PM PST. Right lane will be closed. Last updated Wed Feb 19 at 9:24 AM PST. (DBC-15939) |
| Highway 1 Both Directions | Highway 1, in both directions. Bridge maintenance planned between Junction Hwy 8 and Colvin Rd for 0.6 km (Spences Bridge). Starting Mon Mar 2 at 7:00 AM PST until Sat Mar 14 at 7:00 PM PST. Single lane alternating traffic will be in effect. Expect minor delays. Watch for traffic control personnel. Last updated Tue Feb 25 at 4:50 PM PST. (DBC-16111) |
| Highway 1 Both Directions | Highway 1, in both directions. Special event planned between Cornwall Rd and Coyote Valley Rd for 6.0 km (9 to 3 km south of Cache Creek). Starting Sat Feb 29 at 6:00 AM PST until Sat Feb 29 at 5:00 PM PST. Road will be closed intermittently. Watch for traffic control personnel. 3 minute intermittent traffic holds. Last updated Thu Feb 20 at 8:11 AM PST. (DBC-15948) |
| Highway 1 Both Directions | Highway 1, in both directions. Maintenance at Shuswap-Chase Creek Rd (3 km west of Chase). Until Sat Feb 29 at 4:00 AM PST. Single lane alternating traffic. Expect minor delays. Pole Replacement Project between Chase and Pritchard. Expect up to 10 minute delays. Last updated Wed Feb 5 at 10:48 AM PST. (DBC-15386) |
| Highway 1 Westbound | Highway 1, westbound. Geotechnical investigation planned between 4 St NE and Ross St NE (Salmon Arm). Starting Mon Mar 2 at 8:00 AM PST until Fri Mar 6 at 7:00 PM PST. Last updated Fri Feb 14 at 3:01 PM PST. (DBC-15861) |
| Highway 1 | Highway 1. Compact snow between Perry River Bridge and Glacier National Park West Boundary for 90.1 km (25 km east of Sicamous to 1 km east of West Boundary of Glacier National Park). Slushy with slippery sections. Last updated Wed Feb 26 at 12:47 AM PST. (DBCRCON-63177) |
| Highway 1 | Highway 1. Watch for slippery sections between Glacier National Park West Boundary and Quartz Creek Bridge (Structure) for 57.1 km (1 km east of West Boundary of Glacier National Park to 14 km east of East Boundary of Glacier National Park). Compact snow. Last updated Wed Feb 26 at 12:32 AM PST. (DBCRCON-63173) |
| Highway 1 Both Directions | Highway 1, in both directions. Road maintenance work planned between Rogers Pass Summit and Beaver Valley Rd for 6.1 km (Rogers Pass Summit). Starting Wed Feb 26 at 8:00 PM PST until Thu Feb 27 at 4:00 AM PST. Single lane alternating traffic will be in effect. Expect 20 - minute delays. Next update time Thu Feb 27 at 3:30 AM PST. Last updated Tue Feb 25 at 11:21 PM PST. (DBC-16116) |
| Highway 1 | Highway 1. Watch for slippery sections between Quartz Creek Bridge (Structure) and West Boundary of Yoho National Park for 68.0 km (14 km east of East Boundary of Glacier National Park to 1 km west of West Boundary of Yoho National Park). Last updated Wed Feb 26 at 1:32 AM MST. (DBCRCON-63174) |
| Highway 1 Both Directions | Highway 1, in both directions. Bridge maintenance planned at Yoho Bridge (7 km east of Golden). Starting Wed Feb 26 at 7:00 AM MST until Wed Feb 26 at 4:00 PM MST. Lane Closure. Roadway will be reduced to one lane. One lane open to traffic in both East and West directions. Next update time Wed Feb 26 at 3:45 PM MST. Last updated Tue Feb 25 at 3:02 PM MST. (DBC-16107) |
| | |
| --- | --- |
| Highway 3 | Highway 3. Watch for slippery sections between Wilgress Lake Rest Area and Granby Rd for 26.0 km (2 km west of Eholt Summit to Grand Forks). Last updated Tue Feb 25 at 3:46 PM PST. (DBCRCON-63132) |
| Highway 3 | Highway 3. Watch for slippery sections between 68th Ave and Mannix Rd for 39.8 km (Christina Lake to 24 km west of Castlegar). Last updated Tue Feb 25 at 3:46 PM PST. (DBCRCON-63160) |
| Highway 3 | Highway 3. Watch for slippery sections between Junction Hwy 3B and Highway 6 NS; Junction Hwy 6NS for 24.5 km (Salmo). Last updated Tue Feb 25 at 3:48 PM PST. (DBCRCON-63161) |
| Highway 3 | Highway 3. Compact snow between Tailings Rd and Cook St for 68.9 km (14 km east of Salmo to Creston). Slushy with slippery sections. Last updated Tue Feb 25 at 3:48 PM PST. (DBCRCON-63032) |
| Highway 3 | Highway 3. Watch for slippery sections between Pine St and Goatfell for 32.6 km (Creston to 5 km west of Curzon Junction). Last updated Tue Feb 25 at 3:48 PM PST. (DBCRCON-63066) |
| Highway 3 | Highway 3. Winter driving conditions between Wright Rd and BC/AB Border for 218.9 km (5 km west of Curzon Junction to British Columbia and Alberta Border). Last updated Tue Feb 25 at 3:15 PM PST. (DBCRCON-63149) |
| Highway 3 Both Directions | Highway 3, in both directions. Bridge maintenance between Goatfel Overhead and Livesly Rd (Curzon Junction). Until Fri Feb 28 at 5:00 PM PST. From 7:00 AM to 5:00 PM PST on Tuesday, Wednesday, Thursday and Friday. Single lane alternating traffic. Last updated Fri Feb 21 at 4:33 PM PST. (DBC-16036) |
| Highway 3 | Highway 3. Bridge construction at Lizard Creek Bridge (3 km west of Fernie). Lizard Crk Bridge work is in Winter Shutdown - Temporary detour in effect 7 days a week with no expected delays. Slow down and obey all traffic signs. Last updated Mon Dec 2 at 3:22 PM MST. (DBC-13865) |
| | |
| --- | --- |
| Highway 5 | Highway 5. Tree pruning between Lloyd Rd and Vavenby Bridge Rd for 6.2 km (Vavenby). Until Fri Mar 6 at 5:00 PM PST. From 8:00 AM to 5:00 PM PST daily. Single lane alternating traffic. Last updated Fri Feb 21 at 4:16 PM PST. (DBC-16034) |
| Highway 5 | Highway 5. Watch for slippery sections between Angus Horne St and Clemina Overhead Bridge for 59.6 km (Blue River to 29 km south of Valemount). Last updated Tue Feb 25 at 6:11 PM PST. (DBCRCON-63169) |
| Highway 5 Southbound | Highway 5, southbound. Construction work between 17th Ave and Cedarside Rd; Cranberry Lake Rd for 0.6 km (Valemount). Until Sat Feb 29 at 5:00 PM PST. Shoulder closed. Last updated Wed Feb 12 at 12:11 PM PST. (DBC-15799) |
Chilliwack Forecast
Tues night


Low 4.
Periods of rain

Wed


High 9.
Chance of showers
60%
Wed night


Low 5.
Periods of rain

Thurs


High 7.
Chance of showers
60%
Thurs night


Low 1.
Cloudy

Fri


High 13.
A mix of sun and cloud

Fri night


Low 6.
Chance of showers
60%
Sat


High 8.
Chance of showers
60%
Hope Forecast
Current Conditions

3.1 C
Tues night


Low 3.
Periods of rain

Wed


High 9.
Chance of showers
60%
Wed night


Low 5.
Periods of rain

Thurs


High 7.
Chance of showers
60%
Thurs night


Low 1.
Cloudy

Fri


High 13.
A mix of sun and cloud

Fri night


Low 6.
Chance of showers
60%
Sat


High 8.
Chance of showers
60%
Merritt Forecast
Current Conditions
-2.7 C
Tues night


Low -2.
Mainly cloudy

Wed


High 7.
A mix of sun and cloud

Wed night


Low zero.
Chance of flurries
40%
Thurs


High 10.
Chance of flurries
40%
Thurs night


Low -1.
Cloudy periods

Fri


High 12.
A mix of sun and cloud

Fri night


Low zero.
Chance of showers
40%
Sat


High 8.
A mix of sun and cloud