Welcome to Coq Snow.  Our riding area is just off the Coquihalla Highway, Exit #228 (Britton Creek rest area) between Hope and Merritt B.C.  (Show Map And Directions).  We have great riding areas for Beginners to Expert riders.  We groom over 90 Km of trails, giving easy access to different riding areas. Our main trails to Alpine are very short... Henning Alpine is 4Km from our Main Parking lot, 10-K Alpine is 5Km from our 10-K Parking lot.   We even have groomed trails through the Alpine so beginners can also enjoy the Alpine.  We have lots of areas with Simple Terrain so you can have a fun/safe day even during High avalanche conditions.  We also have two cabins in the Alpine stocked with split firewood.  All the wet West Coast weather dumps as snow on the Coq, so frequent Awesome snow days. There's also accommodations right next to the riding area... Coquihalla Lakes Lodge.  We have our own parking lot, so lots of room for any size rig you might have and very easy access just off the Coquihalla Hwy (4x4 recommended).  We also added a loading dock and a heated changing room in the parking lot area...  how about that.  Check out the Coquihalla Summit for an awesome sledding experience.
Snow Conditions
Mar 17 Mon – wind blown in open areas, snow is still great anywhere around trees or back-side of ridges.




Mar 7 Sat – snow firm under Thursday's snow at lower elevations, noticeably better as you go higher




Mar 6 Fri – 45cm new snow in Alpine… again.




Feb 29 Sat – over the hood POW.   Some area's wind effected, so some areas DEEPer than other.  Add some sun for Sunday and your looking at an awesome Sled'n day.



Grooming Reports
Mar 23 Mon – B.C. Rec Site and Trails has shut-down all snowmobile clubs, so we will not be grooming until order is lifted




Mar 20 Fri – Groomed 10-K to Cabin.   Henning Trial Up and Top Loop.   Pipeline




H E N N I N G   M O U N T A I N 
Trail to Cabin – MAR 20
Henning Peak – MAR 7
Coq Hwy – MAR 20
Avalanche – MAR 20 
Polaris – MAR 7 
Ski-Doo – FEB 7
Pipeline – MAR 20

1 0 – K   (COQUIHALLA MTN)
Trail to Cabin – MAR 20
16K Clearcuts – MAR 6
Britton FSR – MAR 7
Grasshopper – MAR 7
Holm FSR – MAR 7
Skwum FSR – MAR 7



Calendar Events
Sep 26 Sat 10am – Henning Firewood and Trail Signs day.   Meet at main parking lot and we will figure out work groups.  Sunday is back-up plan if weather or other issues.




May-Oct – Normally Quad'n, Boating, Camping, Hunting, etc.. but with COVID-19, who knows what Govt will keep shut-down.



BC Highway Webcams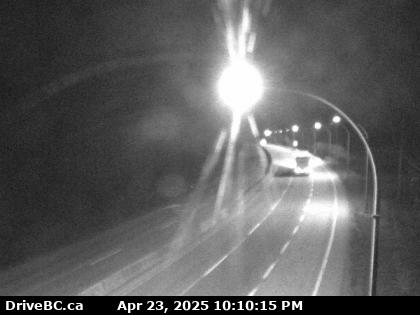 Portia N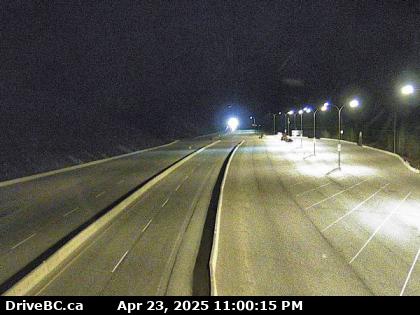 Box Canyon N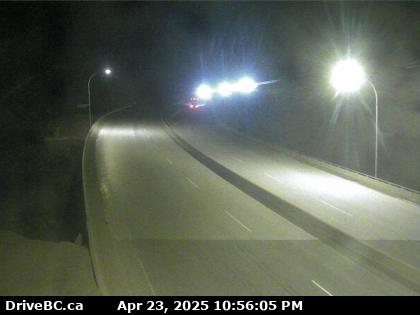 Showshed North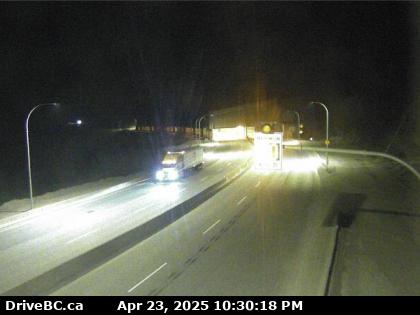 Snowshed South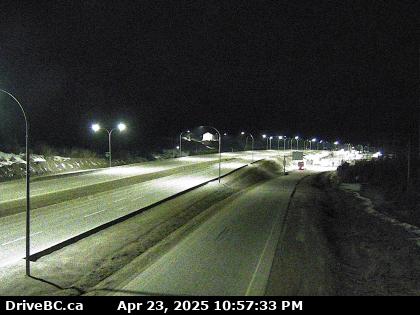 Zopkios South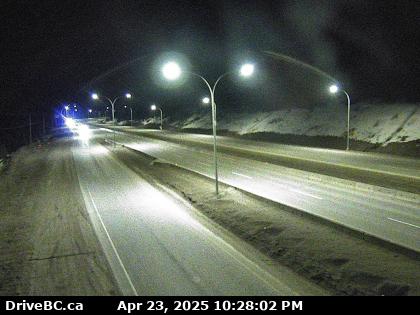 Zopkios North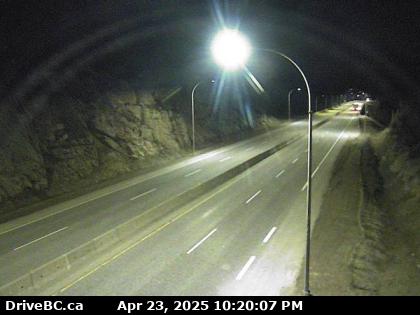 Coquihalla Lakes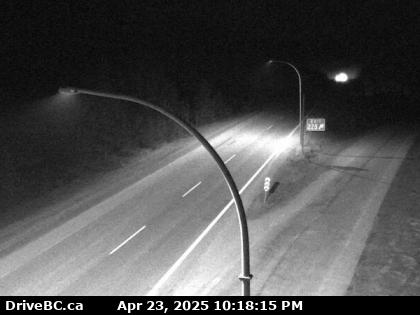 Britton Creek N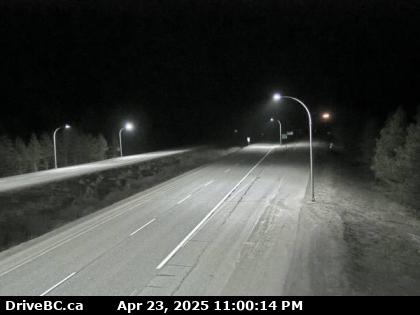 Mine Creek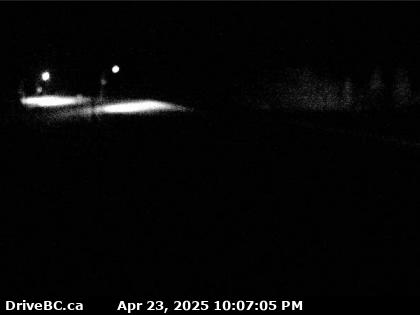 Larson Hill
Choose highway to view conditions for:
| | |
| --- | --- |
| Highway 1 Both Directions | Highway 1 (on Vancouver Island), in both directions. Construction work between Exit 6: McKenzie Ave and Exit 8: Helmcken Rd for 2.1 km (Saanich to View Royal). Until Fri Nov 12, 2021. Night work Sept.23-25th. Expect up to 30min Delays From 8:00 PM-5:30 AM PST. Follow Traffic Control Direction. Last updated Wed Sep 23 at 2:42 PM PDT. (DBC-21330) |
| Highway 1 Both Directions | Highway 1 (on Vancouver Island), in both directions. Construction work between Exit 16: Leigh Rd and West Shore Pky for 1.5 km (Langford). A 24-hour single SB lane closure and frequent traffic pattern changes will be in effect until late-October. NB/SB traffic stoppages from 7am-7pm PST Mon-Sat. Expect up to 20 min delays. Please watch for and obey traffic personnel and signage. Last updated Sat Sep 19 at 1:36 PM PDT. (DBC-12020) |
| Highway 1 | [Truncated] Highway 1. Construction work between Keith Rd and Exit 21: Mountain Hwy for 6.9 km (North Vancouver - District to West Vancouver). Until Tue Oct 27. From 11:00 PM to 5:00 AM PDT daily. Lane closures in both directions in effect. Closures include Interchange on and off ramps. Sept 20 to 25 / Sept 27 to Oct 2 / Oct 4 to 8 / Oct 13 to 16 / Oct 18 - 23 and as required. WB Exit 22A and EB Exit 22 CLOSED. No closures Oct 9 to 12 for Thanksgiving Holiday. Last updated Mon Sep 21 at 7:47 AM |
| Highway 1 Both Directions | Highway 1, in both directions. Road maintenance work between Cassiar Tunnel and Exit 28: Boundary Rd for 1.6 km (Vancouver). Left lane is blocked. Last updated Sun Sep 13 at 7:38 AM PDT. (DBC-22094) |
| Highway 1 Both Directions | Highway 1, in both directions. Paving operations between Exit 29: Willingdon Ave and Exit 37: Gaglardi Way for 7.7 km (Burnaby). Until Thu Sep 30, 2021 at 5:00 AM PDT. Lane Closure. Gaglardi Way on-ramp to eastbound Highway 1 closed tonight Sept 17 at 10:00 pm to 6:00 am for paving. Last updated Thu Sep 17 at 1:51 PM PDT. (DBC-22147) |
| Highway 1 Westbound | Highway 1, westbound. Stalled vehicle at Exit 33: Kensington Ave (Burnaby). At the beginning of the Kensington Ave off ramp, traffic can get around. Crews are on scene. Please drive with care and watch for crews. Last updated Thu Sep 24 at 9:58 AM PDT. (DBC-22407) |
| Highway 1 | Highway 1. Bridge maintenance at Port Mann Bridge (Surrey). Until Sat Sep 26 at 5:00 AM PDT. HOV lane closed. Last updated Fri Sep 25 at 7:55 PM PDT. (DBC-22450) |
| Highway 1 Both Directions | Highway 1, in both directions. Bridge maintenance planned between United Blvd and Port Mann East Service Rd for 0.9 km (Surrey to Coquitlam). Starting Mon Sep 21 at 8:00 PM PDT until Tue Sep 22 at 5:00 AM PDT. From 8:00 PM to 5:00 AM PDT on Monday and Tuesday. HOV lane will be closed. Last updated Fri Sep 18 at 2:41 PM PDT. (DBC-22235) |
| Highway 1 Both Directions | Highway 1, in both directions. Maintenance between Exit 138: Bridal Falls Rd and Exit 171: Old Hope-Princeton Highway for 32.6 km (5 km east of Chilliwack to Hope). Until Fri Oct 9 at 5:00 PM PDT. Right lane closed. Watch for traffic control. 5 minute intermittent stoppages for roadside sign installation. Last updated Mon Sep 21 at 9:53 AM PDT. (DBC-22280) |
| Highway 1 | Highway 1. Construction work between Exit 138: Bridal Falls Rd and Exit 146 for 5.8 km (14 to 8 km east of Chilliwack). Left lane is blocked. Fast lane closed for barrier repair. Last updated Thu Aug 27 at 7:11 AM PDT. (DBC-21683) |
| Highway 1 Both Directions | Highway 1, in both directions. Utility work planned between Exit 151: Peters Rd and Exit 153: Laidlaw Rd for 2.2 km (9 to 7 km west of Hope). Starting Mon Oct 5 at 9:00 AM PDT until Thu Oct 8 at 3:00 PM PDT. Right lane will be closed. Expect delays. Watch for traffic control personnel. Last updated Tue Sep 22 at 11:50 AM PDT. (DBC-22324) |
| Highway 1 Eastbound | Highway 1, eastbound. Utility work planned between Exit 151: Peters Rd and Exit 153: Laidlaw Rd for 2.2 km (9 to 7 km west of Hope). Starting Tue Oct 13 at 9:00 AM PDT until Fri Oct 16 at 3:00 PM PDT. Right lane will be closed. Watch for traffic control personnel. Expect delays. Last updated Wed Sep 23 at 2:29 PM PDT. (DBC-22382) |
| Highway 1 Both Directions | Highway 1, in both directions. Utility work planned between Exit 151: Peters Rd and Exit 153: Laidlaw Rd for 2.2 km (9 to 7 km west of Hope). Starting Sat Sep 26 at 6:30 AM PDT until Thu Oct 8 at 6:00 PM PDT. Left lane will be blocked. Watch for traffic control personnel. Expect delays. Last updated Wed Sep 23 at 2:35 PM PDT. (DBC-22383) |
| Highway 1 Westbound | Highway 1, westbound. Road construction work planned between Exit 165: Flood Rd and Exit 160: Hunter Creek Rd for 4.7 km (Hope). Starting Mon Sep 28 until Fri Oct 9 at 5:00 PM PDT. From 7:00 AM to 5:00 PM PDT on weekdays. Left lane will be blocked. Speed reduction to 70km/h. Last updated Fri Sep 25 at 1:14 PM PDT. (DBC-22437) |
| Highway 1 Both Directions | Highway 1, in both directions. Utility work planned between Exit 168: Flood Hope Rd and Exit 171: Old Hope-Princeton Highway for 3.0 km (Hope). Starting Sat Sep 26 until Sun Sep 27. From 8:00 AM to 5:00 PM PDT on weekends. Lane Closure. Last updated Tue Sep 22 at 1:37 PM PDT. (DBC-22329) |
| Highway 1 | Highway 1. Mowing between Exit 160: Hunter Creek Rd and Exit 170 for 10.3 km (Hope). Slow moving vehicle for mowing, starting eastbound, then back westbound. Last updated Thu Aug 6 at 7:46 AM PDT. (DBC-21051) |
| Highway 1 | Highway 1. Water pooling between Exit 160: Hunter Creek Rd and Exit 170 for 10.3 km (Hope). Last updated Thu Sep 24 at 9:04 AM PDT. (DBC-22398) |
| Highway 1 Northbound | Highway 1, northbound. Utility work planned between Jackass Summit and Kanaka Station Rd (2 km north of Jackass Mountain Summit). Starting Mon Sep 28 at 9:00 AM PDT until Mon Oct 5 at 5:00 PM PDT. Right lane will be closed. Watch for traffic control personnel. Obey posted speeds, watch for crews and equipment. Last updated Thu Sep 24 at 9:29 AM PDT. (DBC-22402) |
| Highway 1 Both Directions | Highway 1, in both directions. Road maintenance work between Cedar Dr and Balmoral Rd for 3.7 km (8 to 12 km west of Tappen). Until Tue Nov 15, 2022 at 5:00 PM PDT. From 6:00 AM to 5:00 PM PDT on weekdays and Saturday. Left lane is blocked. Watch for traffic control. Expect delays. Last updated Wed Sep 23 at 9:35 PM PDT. (DBC-22387) |
| Highway 1 | Highway 1. Utility work planned between Arnouse Lane and Sunnybrae-Canoe Pt Rd for 27.9 km (Tappen to 8 km east of Chase). Starting Wed Oct 7 at 9:00 AM PDT until Thu Oct 8 at 3:00 PM PDT. BC Hydro needs to replace a pole along Hwy 1 approximately 100m East of Sunnybrea Canoe Point Rd, Tappen. Work shall be performed within the right turn lane. Last updated Fri Sep 25 at 1:42 PM PDT. (DBC-22439) |
| Highway 1 Eastbound | Highway 1, eastbound. Utility work planned between Sunnybrae-Canoe Pt Rd and Tappen Beach Rd for 2.7 km (Tappen). Starting Mon Sep 28 at 9:00 AM PDT until Tue Sep 29 at 3:00 PM PDT. Single lane alternating traffic will be in effect. Last updated Fri Sep 25 at 4:43 PM PDT. (DBC-22447) |
| Highway 1 Eastbound | Highway 1, eastbound. Utility work between 1 Ave SW and Shuswap St for 3.9 km (Salmon Arm). Until Fri Oct 9 at 5:00 PM PDT. Single lane alternating traffic. Last updated Fri Sep 11 at 11:48 AM PDT. (DBC-22072) |
| Highway 1 Both Directions | Highway 1, in both directions. Utility work planned between 3 St NW and Ross St NE for 0.7 km (Salmon Arm). Starting Mon Oct 19 at 8:00 AM PDT until Fri Oct 23 at 7:00 PM PDT. From 8:00 AM to 7:00 PM PDT on weekdays. Centre, left turn and right lanes may all be affected. Work is for ground water sampling of existing wells. Last updated Wed Sep 23 at 9:13 AM PDT. (DBC-22335) |
| Highway 1 Both Directions | Highway 1, in both directions. Road maintenance work planned at Ross St NE (Salmon Arm). Starting Mon Sep 28 at 8:00 AM PDT until Fri Oct 2 at 7:00 PM PDT. Groundwater monitoring and sampling. Last updated Wed Sep 23 at 7:33 AM PDT. (DBC-22352) |
| Highway 1 Both Directions | Highway 1, in both directions. Electrical maintenance planned between Bernie Rd and Old Sicamous Rd (7 km west of Sicamous). Starting Mon Oct 5 at 7:00 AM PDT until Fri Oct 23 at 5:00 PM PDT. Volt Conversion Project. Last updated Thu Sep 24 at 1:35 PM PDT. (DBC-22415) |
| Highway 1 Eastbound | Highway 1, eastbound. Maintenance between Ward Rd and Rutherford-Three Valley Rest Area for 25.4 km (21 km east of Sicamous to 19 km west of Revelstoke). Until Fri Oct 16 at 4:00 PM PDT. Single lane alternating traffic. Davey Tree Experts are tree trimming along Hwy 1 from Ward Rd - Ruthford Rest Area. Last updated Mon Sep 21 at 8:20 AM PDT. (DBC-22274) |
| Highway 1 Westbound | Highway 1, westbound. Tree pruning between Rutherford-Three Valley Rest Area and Bowolin Rd for 20.1 km (19 km west of Revelstoke to 26 km east of Sicamous). Until Fri Oct 16 at 4:00 PM PDT. From 7:30 AM to 4:00 PM PDT on weekdays. Watch for traffic control. Single lane alternating traffic. Reduce speed to 60km/h. Moving work site changing daily. Last updated Mon Sep 21 at 3:11 PM PDT. (DBC-22150) |
| Highway 1 Both Directions | Highway 1, in both directions. Tree pruning between Bowolin Rd and Rutherford-Three Valley Rest Area for 20.1 km (26 km east of Sicamous to 19 km west of Revelstoke). Until Fri Oct 16 at 4:00 PM PDT. From 7:30 AM to 4:00 PM PDT daily. Right lane is closed in both directions. Single lane alternating traffic. Speed reduction to 60 km per hour. Last updated Mon Sep 21 at 5:24 PM PDT. (DBC-22291) |
| Highway 1 | Highway 1. Wildlife advisory in effect between Bowolin Rd and Highway 23 South for 40.5 km (26 km east of Sicamous to Revelstoke). Last updated Fri Sep 25 at 3:16 PM PDT. (DBC-16899) |
| Highway 1 | Highway 1. Construction work planned between Clanwilliam OH Bridge and Boulder Mtn Avalanche Gate for 2.8 km (6 to 9 km west of Revelstoke). Starting Mon Oct 5 at 6:00 AM PDT until Sat Oct 10 at 5:00 PM PDT. From 6:00 AM to 5:00 PM PDT on weekdays and Saturday. Lane Closure. Watch for crews working. Last updated Mon Sep 21 at 9:50 AM PDT. (DBC-22278) |
| Highway 1 | Highway 1. Road construction work at Illecillewaet Brake Check (5 km west of West Boundary of Glacier National Park). Until Sat Oct 31 at 6:00 AM PDT. Expect minor delays. Single lane alternating traffic. Last updated Thu Sep 17 at 9:23 AM PDT. (DBC-22206) |
| Highway 1 Both Directions | Highway 1, in both directions. Geotechnical investigation between Jumping Creek Rd and MacDonald Showshed for 2.8 km (5 to 2 km west of West Boundary of Glacier National Park). Until Fri Oct 30 at 5:00 PM PDT. Watch for traffic control. SLOW to 60km/h, two way and single lane alternating traffic. Watch for work crews Mon-Fri (7am-5pm). Weekends as needed-no work Thanksgiving. Last updated Fri Sep 11 at 10:47 AM PDT. (DBC-22068) |
| Highway 1 | Highway 1. Construction work at Rogers Pass Summit (Rogers Pass Summit). Until Sun Nov 15 at 10:00 PM PDT. The work begins 15 km east of Rogers Pass to 3 km west of. Expect speed reductions to 50 km/h in the work zone with intermittent stoppages and flag persons. Delays will be limited to 20 minutes. Last updated Mon Jul 6 at 11:39 AM PDT. (DBC-18485) |
| Highway 1 Westbound | Highway 1, westbound. Ditching between Kicking Horse Rest Area and Golden Donald Upper Rd for 2.6 km (9 to 7 km east of Golden). Until Wed Sep 30 at 5:00 PM MDT. From 7:00 AM to 5:00 PM MDT on weekdays. Lane Closure. Last updated Tue Sep 15 at 7:02 PM MDT. (DBC-22157) |
| Highway 1 Both Directions | Highway 1, in both directions. Paving operations at Field and Visitor Centre Access Rd (Field). Until Sat Oct 31 at 7:00 PM MDT. Single lane alternating traffic. Expect delays. Work is for highway widening and intersection improvements. Last updated Mon Sep 21 at 4:47 PM MDT. (DBC-22287) |
| | |
| --- | --- |
| Highway 3 Westbound | Highway 3, westbound. Construction work planned between 19 Mile Bridge and Sumallo Grove. Starting Wed Oct 14 at 7:00 AM PDT until Fri Oct 16 at 5:00 PM PDT. Right lane will be closed. Construction of concrete lockblock wall and no post with culvert installation. Speed reduction to 70 km per hour. Last updated Wed Sep 16 at 5:02 PM PDT. (DBC-22188) |
| Highway 3 Westbound | Highway 3, westbound. Utility work between First Avalanche Gate and Exit 177 for 4.7 km (8 to 3 km east of Hope). Until Fri Oct 2. From 8:00 AM to 4:00 PM PDT on weekdays. Lane Closure. Last updated Tue Sep 22 at 1:11 PM PDT. (DBC-22323) |
| Highway 3 | Highway 3. Water pooling between Exit 177 and Allison Pass Summit for 51.1 km (3 to 54 km east of Hope). Last updated Thu Sep 24 at 9:09 AM PDT. (DBC-22399) |
| Highway 3 Both Directions | Highway 3, in both directions. Paving operations between Meadowlark Dr and Chapman Rd for 13.5 km (Osoyoos). Until Fri Nov 6. From 7:00 AM to 7:00 PM PDT on weekdays and Saturday. Single lane alternating traffic. Watch for traffic control. 70 km/hr construction speed zone is in affect for Osoyoos Hill. Last updated Wed Sep 23 at 12:32 PM PDT. (DBC-22379) |
| Highway 3 | Highway 3. Blasting planned between West Avalanche Gate and East Avalanche Gate for 18.0 km (Kootenay Pass). Starting Tue Sep 29 at 7:00 AM PDT until Fri Oct 30 at 4:00 PM PDT. From 7:00 AM to 4:00 PM PDT daily. Single lane alternating traffic will be in effect. Watch for traffic control personnel. Last updated Thu Sep 24 at 2:13 PM PDT. (DBC-22421) |
| Highway 3 | Highway 3. Construction work planned between West Avalanche Gate and East Avalanche Gate for 18.0 km (Kootenay Pass). Starting Mon Sep 28 at 7:00 AM PDT until Fri Oct 30 at 4:00 PM PDT. From 7:00 AM to 4:00 PM PDT daily. Single lane alternating traffic will be in effect. Watch for traffic control personnel. Last updated Thu Sep 24 at 6:43 AM PDT. (DBC-22389) |
| Highway 3 | Highway 3. Bridge construction between Nicks Island Rd and Lower Wynndel Rd (4 km west of Creston). Until Fri Nov 20. Kootenay River Bridge Rehabilitation 6km west of Creston. Single lane alternating traffic 24/7. Travel lane envelope reduced to 4m wide by 5m high. Expect delays of up to 20 min. Slow down, watch for workers, and obey all construction signage. Last updated Mon Jul 6 at 7:41 AM PDT. (DBC-16540) |
| Highway 3 Both Directions | Highway 3, in both directions. Bridge construction at Ft. Steele Overhead Bridge (6 km east of Cranbrook). Until Wed Oct 28. From 6:30 AM to 5:00 PM MDT daily. Lane Closure. Watch for traffic control. Last updated Fri Aug 28 at 11:00 AM MDT. (DBC-21716) |
| Highway 3 Westbound | Highway 3, westbound. Road construction work between Betania Rd and Rosicky Rd for 4.0 km (Jaffray). Until Sat Oct 31. From 6:00 AM to 7:00 PM MDT on weekdays and Saturday. Expect speed reductions and delays. Last updated Thu Jul 2 at 4:03 PM MDT. (DBC-20044) |
| Highway 3 | Highway 3. Bridge construction at Lizard Creek Bridge (3 km west of Fernie). Until Sun Nov 15 at 7:00 PM MDT. Last updated Fri May 8 at 9:15 AM MDT. (DBC-13865) |
| | |
| --- | --- |
| Highway 5 Both Directions | Highway 5, in both directions. Bridge construction at Exit 202 Portia Bridge. Expect delays. Watch for traffic control. Bridge construction at Portia Bridge Both directions. 5 meter lane widths in place 24 hours a day. Watch for crews and equipment. Obey 50km/hr construction speed zone. Speed enforcement in place. Last updated Mon Aug 17 at 8:21 AM PDT. (DBC-21361) |
| Highway 5 Both Directions | Highway 5, in both directions. Road construction work between Little Fort and Darfield. Until Sun Oct 4 at 7:00 PM PDT. From 7:00 AM to 7:00 PM PDT daily. No lane closure. Last updated Wed Aug 26 at 4:26 PM PDT. (DBC-21668) |
| Highway 5 Both Directions | Highway 5, in both directions. Maintenance between the start of Highway 5 and Exit 202 for 24.7 km (Hope to 11 km south of Great Bear Snowshed). Until Fri Oct 9 at 5:00 PM PDT. Right lane closed. Watch for traffic control. 5 minute intermittent stoppages for road side sign installation. Last updated Mon Sep 21 at 9:58 AM PDT. (DBC-22281) |
| Highway 5 | Highway 5. Water pooling between Exit 183: Peers Creek Rd and Exit 228: Coquihalla Lakes Rd for 44.9 km (6 km north of Hope to 9 km north of Coquihalla Summit). Last updated Thu Sep 24 at 9:17 AM PDT. (DBC-22400) |
| Highway 5 | Highway 5. Water pooling between Exit 202 and Exit 256: Coldwater Rd for 50.5 km (6 km south of Great Bear Snowshed to 29 km south of Merritt). Last updated Wed Sep 23 at 6:37 PM PDT. (DBCRCON-72500) |
| Highway 5 Northbound | Highway 5, northbound. Rock slope stabilization between McLure Ferry Rd and Dianna Rd (14 km south of Barriere). Until Wed Nov 4. From 7:00 AM to 5:00 PM PDT on weekdays. Left lane is closed in both directions. Last updated Wed Sep 23 at 12:15 PM PDT. (DBC-22376) |
| Highway 5 Both Directions | Highway 5, in both directions. Utility work between Agate Bay Rd and Harmon Rd for 86.3 km (Barriere to Vavenby). Until Fri Oct 23 at 7:00 PM PDT. Last updated Sat Sep 19 at 7:02 PM PDT. (DBC-22120) |
| Highway 5 Both Directions | Highway 5, in both directions. Paving operations between Barriere Town Rd and Darfield Frontage Rd for 16.3 km (Barriere to 14 km south of Little Fort). Single lane alternating traffic. Last updated Fri Jul 3 at 6:58 AM PDT. (DBC-19876) |
| Highway 5 Both Directions | Highway 5, in both directions. Utility work between Boulder Mountain Rd and Bean Rd for 15.2 km (13 km north of Barriere to Little Fort). Until Thu Oct 22 at 7:00 PM PDT. Slow down and watch for crews. Last updated Thu Sep 10 at 4:34 PM PDT. (DBC-22047) |
| Highway 5 Southbound | Highway 5, southbound. Industrial traffic may slow or block regular traffic. Between Petrol Rd and Round Top Rd (10 km south of Clearwater). Starting Wed Oct 14 at 2:00 PM PDT until Wed Oct 14 at 5:00 PM PDT. Single Lane Alternating Traffic. Last updated Wed Sep 9 at 9:19 AM PDT. (DBC-21971) |
| Highway 5 | Highway 5. Utility work planned between Darfield Frontage Rd and Pumping Station Rd for 31.4 km (8 km south of Clearwater to 14 km south of Little Fort). Starting Sun Sep 27 at 7:00 AM PDT until Tue Oct 27 at 7:00 PM PDT. Short term single lane alternating traffic may occur. Watch for crews and equipment. Last updated Thu Sep 24 at 1:52 PM PDT. (DBC-22418) |
| Highway 5 Both Directions | Highway 5, in both directions. Construction work between Boulder Mountain Rd and Blackwater Rd for 32.9 km (8 km south of Clearwater to 13 km north of Barriere). Until Sat Sep 26 at 7:00 PM PDT. From 7:00 AM to 7:00 PM PDT daily. Shoulder maintenance. Last updated Mon Aug 17 at 3:49 PM PDT. (DBC-21383) |
| Highway 5 Both Directions | Highway 5, in both directions. Road construction work planned between Jenkins Rd and Clearwater Valley Rd for 7.0 km (Clearwater). Starting Wed Sep 30 until Fri Oct 30. From 7:00 AM to 7:00 PM PDT on weekdays. Last updated Sat Sep 19 at 7:01 PM PDT. (DBC-22204) |
| Highway 5 Both Directions | Highway 5, in both directions. Construction work between John Foster Pl and Vavenby Bridge Rd for 26.9 km (Clearwater to Vavenby). Until Wed Oct 21 at 7:00 PM PDT. From 7:00 AM to 7:00 PM PDT daily. No lane closures. Last updated Sat Sep 19 at 7:01 PM PDT. (DBC-21384) |
| Highway 5 Both Directions | Highway 5, in both directions. Maintenance between Old North Thompson Hwy and Clearwater Village Rd for 12.1 km (Clearwater). Until Sun Oct 4 at 7:00 PM PDT. Short term and intermediate single lane alternating traffic. Last updated Thu Aug 20 at 3:46 PM PDT. (DBC-21504) |
| Highway 5 Southbound | Highway 5, southbound. Utility work planned between Lloyd Rd and K P Rd (4 km south of Vavenby). Starting Mon Sep 28 at 8:00 AM PDT until Mon Sep 28 at 5:00 PM PDT. Single Lane Alternating Traffic. Last updated Sat Sep 19 at 7:02 PM PDT. (DBC-22136) |
| Highway 5 Both Directions | Highway 5, in both directions. Construction work between Clearwater Village Rd and Vavenby Bridge Rd for 24.0 km (Vavenby to Clearwater). Until Sat Oct 10 at 7:00 PM PDT. From 7:00 AM to 7:00 PM PDT daily. No lane closure. Last updated Fri Sep 4 at 8:13 AM PDT. (DBC-21871) |
| Highway 5 Both Directions | Highway 5, in both directions. Road construction work between Blue River West Frontage Rd Access and 5th Ave; Pine Rd for 90.0 km (Blue River to Valemount). Until Fri Oct 16 at 6:00 PM PDT. Slow down and watch for crews. Last updated Thu Sep 10 at 4:28 PM PDT. (DBC-22046) |
| Highway 5 Both Directions | Highway 5, in both directions. Utility work planned between Harrwood Dr and 17th Ave for 87.9 km (Blue River to Valemount). Starting Sat Sep 26 at 6:00 AM PDT until Mon Oct 26 at 6:00 PM PDT. Intermittent short term single lane alternating traffic may be in effect. Watch for traffic control, crews, and equipment. Last updated Thu Sep 24 at 12:07 PM PDT. (DBC-22411) |
| Highway 5 Both Directions | Highway 5, in both directions. Construction work between Gosnell Pit Rd and Dominion Creek Bridge for 0.9 km (42 to 41 km south of Valemount). Until Wed Sep 30 at 6:00 PM PDT. Lane Closure. Last updated Fri Aug 21 at 11:06 AM PDT. (DBC-21530) |
| Highway 5 Both Directions | Highway 5, in both directions. Construction work between Allan Creek Rec Site and Clemina Overhead Bridge for 1.0 km (36 to 35 km south of Valemount). Until Sat Sep 26. From 6:00 AM to 6:00 PM PDT daily. Watch for traffic control. Reduced speed zone. Watch for trucks accessing construction site. Last updated Thu Aug 20 at 2:40 PM PDT. (DBC-21501) |
| Highway 5 Both Directions | Highway 5, in both directions. Construction work between Valemount Disposal Area Access Rd and Loseth Rd North Access for 3.2 km (2 to 5 km north of Valemount). Until Sat Oct 10 at 6:00 PM PDT. Last updated Thu Aug 27 at 3:59 PM PDT. (DBC-21704) |
| Highway 5 Both Directions | Highway 5, in both directions. Utility work planned between Blackman Rd and Jackman Flats Rd for 3.5 km (8 km north of Valemount to 8 km south of Tete Jaune). Starting Mon Sep 28 at 6:00 AM PDT until Wed Oct 28 at 6:00 PM PDT. Short term single lane alternating traffic may occur. Watch for crews and equipment. Last updated Thu Sep 24 at 1:57 PM PDT. (DBC-22420) |
Chilliwack Forecast
Current Conditions
14.8 C
Fri night


Low 11.
Chance of showers
60%
Sat


High 14.
A few showers

Sat night


Low 10.
Chance of showers
30%
Sun


High 19.
Chance of showers
30%
Sun night


Low 8.
Cloudy periods

Mon


High 23.
Sunny

Mon night


Low 10.
Clear

Tues


High 26.
Sunny

Hope Forecast
Current Conditions

12.4 C
Fri night


Low 11.
A few showers

Sat


High 14.
Showers

Sat night


Low 11.
A few showers

Sun


High 19.
Chance of showers
30%
Sun night


Low 8.
Cloudy periods

Mon


High 23.
Sunny

Mon night


Low 10.
Clear

Tues


High 26.
Sunny

Merritt Forecast
Current Conditions
11.2 C
Fri night


Low 7.
Chance of showers
40%
Sat


High 15.
Chance of showers
30%
Sat night


Low 4.
Chance of showers
30%
Sun


High 17.
Sunny

Sun night


Low 4.
Clear

Mon


High 23.
Sunny

Mon night


Low 7.
Clear

Tues


High 23.
Sunny