Welcome to Coq Snow.  Our riding area is just off the Coquihalla Highway, Exit #228 (Britton Creek rest area) between Hope and Merritt B.C.  (Show Map And Directions).  We have great riding areas for Beginners to Expert riders.  We groom over 90 Km of trails to make it easy and fast to access the Alpine (Henning Alpine 6Km from Parking lot, 10-K Alpine is 15Km in).   We even have groomed trails through the Alpine so beginners can also enjoy the Alpine.  We have some areas with Simple Terrain so you can have a fun/safe day even during High avalanche conditions.  We also have two cabins in the Alpine stocked with split firewood.  All the wet West Coast weather dumps as snow on the Coq, so frequent Awesome snow days. There's also accommodations right next to the riding area... Coquihalla Lakes Lodge.  We have our own parking lot, so lots of room for any size rig you might have and very easy access just off the Coquihalla Hwy (4x4 recommended).  We also added a loading dock and a heated changing room in the parking lot area...  how about that.  Check out the Coquihalla Summit for an awesome sledding experience.
Snow Conditions
Sep 18 Mon – first time snowing in Alpine for 2017-18 season




May 7 Sun – can't get to 10-K with-out hitting some gravel, next weekend you should be able to unload at 3-K bridge (lots of room to turn around there).   Gravel just starting to show in a couple spots on Henning Trail UP… getting thin with this warm weather.




May 4 Thu – gravel spots are getting larger on road to 10-K (until 3-K bridge).  Still snow on pipeline but getting thin.




Apr 28 Fri – still 40cm base on the Pipeline, so were not done yet.  No gravel showing on trail up to Henning.   Road to 10-K has few gravel spots showing in first 2Km… will be OK for this weekend, maybe not next weekend.




Apr 21 Fri – spring snow conditions.  Recent snow has covered all tracks nicely.



Grooming Reports
Nov – we usually start Grooming 3rd or 4th week in November.  We need 30cm of packed snow at parking lot Level before Grooming




Apr 28 Fri – trails are in very decent shape yet just the odd ruff section




Apr 15 Sat – 10-K, Henning to Peanut Bowl, Pipeline




Apr 13 Thu – 10-K, Henning Trail Up & Top Loop, Superbowl Trail




Apr 6 Thu – 10-K, Henning Top Loop



Calendar Events
Oct 4 Wed – club meeting @ Fivestar Motorsports in Chwk.  7pm.  Pizza @ 6:45




Sep 30 Sat – Firewood Work Party for Henning Cabin




Oct 7 Sat – Firewood Work Party for 10-K Groomer Shop



BC Highway Webcams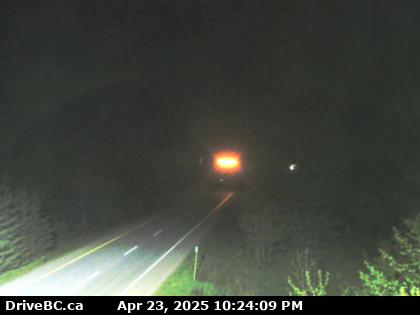 Othello N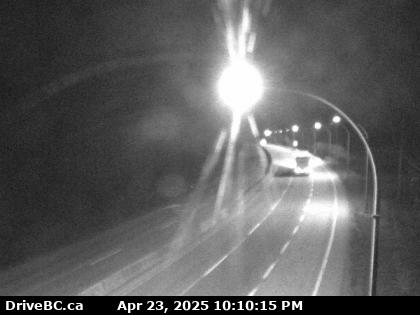 Portia N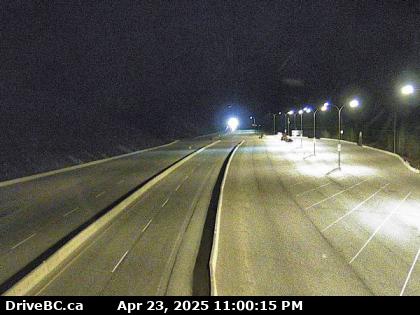 Box Canyon N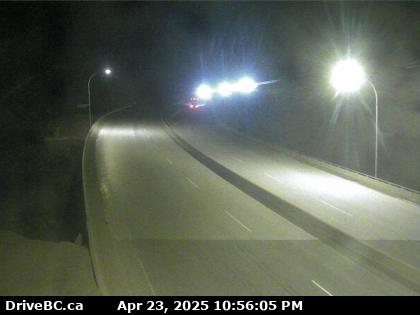 Showshed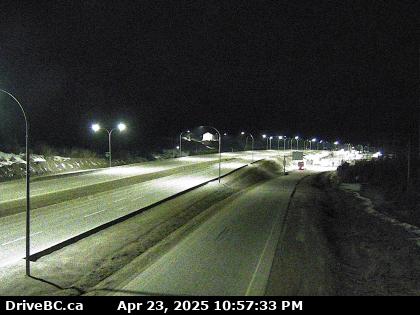 Zopkios South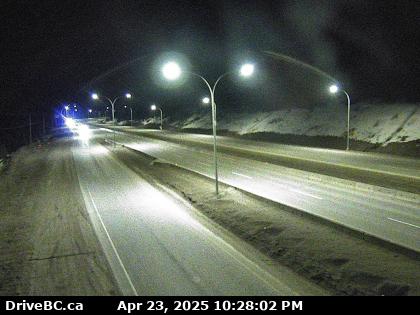 Zopkios North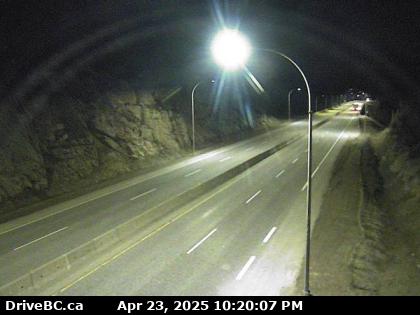 Coquihalla Lakes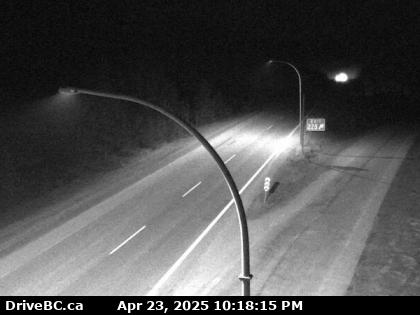 Britton Creek N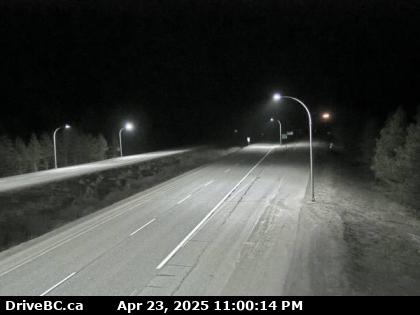 Mine Creek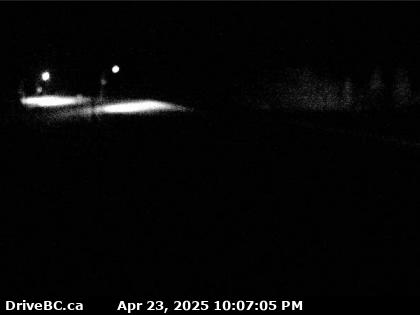 Larson Hill
Choose highway to view conditions for:
| | |
| --- | --- |
| Highway 1 Both directions | Parks Canada is undertaking roadway rehabilitation and slope stabilization work in Glacier National Park on a 10 km section of highway from the East Boundary to Beaver Bridge, July 4 - late October, Monday - Saturday from 5 a.m. - 7 p.m. Expect speed reductions to 50 km/hour, and delays up to 20 minutes. Traffic control personnel on site. Updated on Fri Sep 15 at 12:57 pm PDT. (ID# -64820) |
| Highway 1 Both directions | Bridge deck rehabilitation and seismic safety retrofit on Highway 1 in both directions 3 km north of Spuzzum at the Alexandra Bridge. Construction will be in effect 24 hours a day from Saturday 23/05/2017 through Saturday 30/11/2017. Traffic will be single lane alternating for the duration of the project. Updated on Mon Sep 18 5:04 am PDT. (ID# RTMC_13538) |
| Highway 1 Both directions | Hydro pole replacement on Highway 1, 6 km north of Boston Bar, with delays to 20 minuteson Tuesday, Wednesday and Thursday effective 03/10/2017 until 05/10/2017 from 10:00 AM to 4:00 PM. Updated on Wed Sep 20 9:38 am PDT. (ID# RTMC_14916) |
| Highway 1 Both directions | Girder construction 30 km east of Sicamous 7:00 am to 7:00 pm Mon-Fri starting Oct 2 through Oct 6. The road will be reduced to single lane alternating traffic with up to 20 minutes delay. Construction speed zone in effect. Updated on Thu Sep 21 at 4:14 pm PDT. (ID# -66125) |
| Highway 1 Both directions | Bridge Maintenance 30 km east of Sicamous 7:00 am to 7:00 pm Mon-Sat through Nov 15. The road is reduced to single lane alternating traffic. Updated on Thu Sep 21 at 9:16 am PDT. (ID# -66115) |
| Highway 1 Both directions | Watch for Rocks on Road from Craigellachie to Revelstoke (41.7 km). Updated on Sat Sep 23 at 6:02 pm PDT. (ID# 250097) |
| Highway 1 Both directions | Bridge Maintenance 5.2 km east of Revelstoke 7:30 am to 3:00 pm on Mon Sep 25. Lane closure will be in effect. Updated on Thu Sep 21 at 1:55 pm PDT. (ID# -66119) |
| Highway 1 Both directions | Maintenance 31 km east of Revelstoke 8:00 am to 2:00 pm on Wed Sep 27. The road is reduced to single lane alternating traffic. Updated on Fri Sep 22 at 8:43 am PDT. (ID# -66134) |
| Highway 1 Both directions | Maintenance 43 km east of Revelstoke 9:00 am to 5:00 pm Mon-Fri through Sep 29. The road is reduced to single lane alternating traffic. Updated on Wed Sep 20 at 8:04 am PDT. (ID# -65791) |
| Highway 1 Both directions | No lights inside Rogers Pass snowsheds due to construction, from August 31 - October 1. Motorists should exercise caution and drive to posted speed limit. Updated on Thu Aug 31 at 9:10 am PDT. (ID# -65829) |
| Highway 1 Both directions | Parks Canada is undertaking safety improvements on a 9 km section of highway in Glacier National Park between Hermit and Loop Brook Trailheads, from May 23 - October 31. Working hours 7am-7pm, Mon-Sat. Expect single lane alternating traffic, reduced speed zone and delays up to 20 minutes. Obey traffic control personnel and be prepared to stop. Updated on Tue May 23 at 10:21 am PDT. (ID# -64044) |
| Highway 1 Both directions | Parks Canada is installing LED lights in Lens snowshed, 4 km east of Rogers Pass Summit in Glacier National Park from June 14 through October 13. Working hours 7:00 am to 5:30 pm Mon-Thurs. Expect traffic pattern change and 30km/hr. speed zone with occasional delays up to 20 minutes. Obey traffic control personnel and be prepared to stop. Updated on Wed Jun 14 at 7:39 am PDT. (ID# -64461) |
| Highway 1 Both directions | Parks Canada is undertaking column repairs inside Tupper 2 and Tupper Timber snow sheds, 6 km east of Rogers Pass Summit in Glacier National Park, from August 9 until October 17. Working hours 7am-10pm, Mon-Sat. Expect single lane alternating traffic Wednesday, Sept 20 from 6:00 am to 9:00 am. In general, expect traffic pattern changes, speed reduction to 30 km, and occasional delays up to 20 minutes. Be prepared to stop. No work on long weekends. Updated on Tue Sep 19 at 10:29 am PDT. (ID# -65513) |
| Highway 1 Both directions | Bridge Maintenance 42.8 km west of Golden 6:00 am to 5:00 pm Mon-Sat through Oct 20. The road is reduced to single lane alternating traffic with up to 20 minutes delay. Updated on Thu Sep 21 at 9:57 am PDT. (ID# -65938) |
| Highway 1 Both directions | Line Painting 15 km west of Golden to 20 km west of Golden (5 km), 7:00 pm to 7:00 am nightly from Sept 22 through to Sept 28. Travellers may experience minor delays. Updated on Sat Sep 23 at 10:42 am PDT. (ID# -66121) |
| Highway 1 Both directions | Environmental remediation 15 km east of Golden 9:00 am to 1:00 pm MT on Tue Sep 26. Lane closure will be in effect. Updated on Fri Sep 22 at 8:31 am PDT. (ID# -66132) |
| Highway 1 Both directions | Paving east of Golden between 14 km and 26 km, Monday through Saturday from August 25 to October 14. Lane closures will be in effect. Please obey all flagging personnel and construction signs. Updated on Fri Sep 22 at 10:49 am PDT. (ID# -65727) |
| Highway 1 Both directions | Parks Canada is undertaking pavement rehabilitation on the Trans-Canada Highway in Yoho National Park, 10 km west of Field, September 15 - October 31. Working hours are 6 am - 10 pm MT, seven days per week. Single lane alternating operations in effect and speed reductions to 50km/h with traffic control personnel on site. Occasional stoppages will be required to facilitate vehicle access and egress. Expect delays up to 20 minutes. Be prepared to stop. Updated on Fri Sep 15 at 6:57 am PDT. (ID# -65992) |
| Highway 1 Both directions | Parks Canada is rehabilitating the Ottertail Bridge 9 km west of Field form July 24 to October 31. Two lanes of traffic will be maintained. Expect lane changes, speed reductions to 50 km/hr and delays up to 20 minutes. Updated on Mon Jul 24 at 5:46 am PDT. (ID# -65269) |
| Highway 1 Eastbound | Road Maintenance on Prest Rd between Highway 1 off ramps will be in effect September 25, 2017 from 10:00 PM until 11:30 PM. Updated on Thu Sep 21 10:06 am PDT. (ID# RTMC_14933) |
| Highway 1 Eastbound | Highway 1 Eastbound right lane will be closed for construction after Ramp from Peters Road in Rosedale 24 hours a day from 31/07/2017 until 30/09/2017. Work on the shoulder will occur daily Monday to Friday from 5:00 am to 5:00 pm, ending at 2:30 pm on Fridays. Please use caution and obey all traffic signs. Updated on Wed Jul 26 10:57 am PDT. (ID# RTMC_14284) |
| Highway 1 Eastbound | Cops for Cancer Tour de Valley. It will be in effect September 24th 2017 at 8:00 AM until 5:00 PM. Travelers must obey signs, flaggers and police escorts. Watch for cyclists on the road. Day 4: Highway 1 from Hope to Boston Bar. Updated on Thu Aug 24 6:29 pm PDT. (ID# RTMC_14617) |
| Highway 1 Eastbound | Road Maintenance on Highway 1 Eastbound at 208th St. will occur weekly on all days effective 14/07/2017 until 31/12/2017 from 12:00 AM to 11:59 PM. HOV lane closure will be in effect 24 hours a day. This is for the 208th St Township of Langley project. Updated on Fri Jul 14 1:37 pm PDT. (ID# RTMC_14168) |
| Highway 1 Eastbound | Road Maintenance between Ramp from Highway 13 to Bridal Falls will be in effect nightly 25/09/2017 until 27/09/2017 from 9:00 pm to 6:00am. Lane closure will be in effect. Updated on Thu Sep 21 4:31 pm PDT. (ID# RTMC_14942) |
| Highway 1 Eastbound | Road Work on Highway 1 Eastbound after Ramp from Annis Rd will be in effect September 25, 2017 from 11:30 PM until September 26, 2017 at 2:00 AM. Drive carefully in area. Updated on Thu Sep 21 9:50 am PDT. (ID# RTMC_14932) |
| Highway 1 Eastbound | Maintenance 10 km east of Golden 7:00 am to 5:00 pm daily through Oct 6. Lane closure in effect. Updated on Wed Aug 30 at 5:26 pm PDT. (ID# -65819) |
| Highway 1 Eastbound | Maintenance 11 km east of Golden to 13 km east of Golden (2 km), 5:00 am to 10:30 pm daily through Sep 30. Lane closure in effect. Updated on Tue Sep 5 at 4:02 am PDT. (ID# -65622) |
| Highway 1 Westbound | Bridge Maintenance 2 km west of Field on Highway 1 and Emerald Lake Road until further notice. Speed is reduced to 50 km/hr. Lane closure in effect. Updated on Mon Jul 24 at 12:02 pm PDT. (ID# -65211) |
| Highway 1 Westbound | Road Work on Highway 1 off ramp to Highway 7 will be in effect Monday, September 18 to Tuesday, September 26 2017 from 7:30 AM to 5:30 PM daily. Updated on Tue Sep 19 4:28 am PDT. (ID# RTMC_14845) |
| Highway 1 Westbound | Paving on Highway 1 Westbound from Lynn Valley Rd to Taylor Way will occur 10:00 PM to 5:00 AM nightly Sunday night to Friday morning effective Sunday 10/09/2017 until Friday 29/09/2017. Updated on Tue Sep 19 4:30 am PDT. (ID# RTMC_14778) |
| Highway 1 Westbound | Hydro pole replacement on Highway 1 Westbound at exit 146 in Rosedale on Monday and Tuesday effective 25/09/2017 until 26/09/2017 from 9:00 AM to 5:00 PM. Expect minor delays. Updated on Wed Sep 20 1:57 pm PDT. (ID# RTMC_14919) |
| Highway 1 Westbound | Bridge Maintenance 20 km east of Sicamous 7:00 am to 7:00 pm Mon-Thu starting Sep 26 through Sep 28. Inside slow lane closure will be in effect. Updated on Tue Sep 19 at 9:47 am PDT. (ID# -66053) |
| Highway 1 Westbound | Electrical Maintenance at Cache Creek between Sage and Sands Drive and Hwy 97 intersection. Lane closure will be in effect for 1km section of Hwy 1 from 8:00 am to 4:00 pm Mon-Fri starting Sep 25 through Sep 29. Expect minor delays, watch for flagging personnel. Updated on Thu Sep 21 at 1:58 pm PDT. (ID# -66118) |
| Highway 1 Westbound | Construction from Lytton North Access to Jackass Mountain Summit (361 metres) (17.3 km), through Mon Sep 25 at 5:00 pm. Lane closure in effect. Updated on Tue Sep 5 at 10:13 am PDT. (ID# -65168) |
| | |
| --- | --- |
| Highway 3 Both directions | Hwy 3: Hot-in-place recycling; Rock Creek to Danshin Village Road; 7:00 am to 7:00 pm Mon-Sat starting Aug 17 through Oct 5; watch for traffic control; please use caution; obey construction zone speed limits.Updated on Mon Aug 21 at 12:07 pm PDT. (ID# -65672) |
| Highway 3 Both directions | Hwy 3; maintenance in Creston; Canyon St. between Sunset Blvd. and 10th Ave N; 6:00 am to 5:00 pm Mon-Fri; Aug 23 to Sep 30; single lane alternating traffic; expect minor delays. Updated on Wed Aug 23 at 2:54 pm PDT. (ID# -65693) |
| Highway 3 Both directions | Bridge Construction 18 km west of Cranbrook at Swansea Bridge 7:00 am to 7:00 pm daily until November 30th. Single lane alternating traffic and traffic control during the work day. The highway has some gravel surface. Expect minor delays. Updated on Wed Aug 23 at 8:11 am PDT. (ID# -65495) |
| Highway 3 Both directions | Wildlife Detection System is currently not detecting wildlife due to a collision. Warning light remains on. Wildlife may be on the road. Please drive with care. Replacement parts received. Repairs scheduled for next week. Next update on September 27. Updated on Fri Sept 22 at 4:09 pm PDT. (ID# -65887) |
| | |
| --- | --- |
| Highway 5 Both directions | Construction on Highway 5 with right lane closures in both directions from Exit 183 (Othello Road) to Exit 192 (Sowaqua Creek) will occur weekly on Monday to Friday effective Thursday 28/07/2017 until Thursday 30/11/2017 from 7:00 AM to 7:00 PM. Expect minor delays. Please obey traffic control personnel and signs. Updated on Mon Sep 18 5:09 am PDT. (ID# RTMC_14283) |
| Highway 5 Both directions | Construction at Box Canyon Chainup Area/Great Bear Snowshed, 40 km north of Hope, 7:00 am to 5:00 pm Mon to Sat until further notice. Traffic pattern change, single lane traffic periodically, 10 minute delays expected. Construction speed zone in effect, obey all signs, watch for narrow shoulders. Updated on Fri Aug 11 at 10:31 am PDT. (ID# -64114) |
| Highway 5 Both directions | Bridge Construction (Dry Gulch Bridge) 63 km south of Merritt 24 hours a day until further notice. Traffic pattern changed. Be advised narrow lanes in effect. Southbound lane restriction of 4.2 M. Wide loads greater than 4.2M pullover at old toll booth and call Kingston site at 604-880-9663 for instruction. No access will be granted from Fridays at 10:00am to Sundays at 10:00am for wide loads greater than 4.2 M wide. Expect delays, obey construction speed zone. Updated on Fri Aug 4 at 11:32 am PDT. (ID# -64794) |
| Highway 5 Both directions | Maintenance 7 km north of Exit 369, Kamloops City Centre Exit through Thu Sep 28 at 7:00 pm. Lane closure in effect. Updated on Wed Sep 20 at 1:50 pm PDT. (ID# -66089) |
| Highway 5 Both directions | Construction 11 km north of Barriere 7:00 am to 7:00 pm Mon-Sat through Dec 4. Expect minor delays. Updated on Thu Aug 17 at 10:42 am PDT. (ID# -65633) |
| Highway 5 Both directions | Brushing 1 km north of Blue River to 25 km north of Blue River (24 km), 7:00 am to 5:00 pm Mon-Thu through Oct 2. The road is reduced to single lane alternating traffic. Updated on Wed Sep 20 at 6:36 am PDT. (ID# -66066) |
| Highway 5 Both directions | Brushing 33 to 45 km north of Blue River (12 km), 6:00 am to 5:00 pm daily starting Sep 25 through Oct 6. The road will be reduced to single lane alternating traffic. Updated on Fri Sep 22 at 2:15 pm PDT. (ID# -66141) |
| Highway 5 Northbound | Road Maintenance on Highway 5 Northbound after Highway 3 between Othello and Sowaqua will be in effect daily, starting Friday 16/06/2017 at 8:00 AM until Thursday 30/11/2017 at 6:00 PM. Updated on Mon Jun 19 10:31 am PDT. (ID# RTMC_13852) |
| Highway 5 Northbound | Construction equipment load in on Highway 5 Northbound between Sowaqua Creek and Carolin Mine Rd will be in effect on September 23, 2017 from 8:00 AM until 6:00 PM. Drive carefully in area and expect minor delays. Updated on Fri Sep 22 8:34 am PDT. (ID# RTMC_14949) |
| Highway 5 Northbound | Construction on Highway 5 with northbound right lane closed 10 km north of Hope will occur weekly on Monday to Friday effective Thursday 28/07/2017 until Thursday 30/11/2017 from 7:00 AM to 7:00 PM. Expect minor delays. Please obey traffic control personnel and signs. Updated on Mon Sep 18 5:07 am PDT. (ID# RTMC_14282) |
| Highway 5 Northbound | Construction 15 km north of Merritt 7:00 am to 4:00 pm daily until further notice. Lane closure in effect. Updated on Sat May 27 at 7:23 pm PDT. (ID# -64145) |
Hope Weather
Hope Current Conditions

12.7 C
Date:
Sunday September 24, 2017 at 04:06 UTC
Condition:
Cloudy
Temperature:
12.7C
Pressure:
102.0kPa
Dewpoint:
9.5C
Visibility:
16.1km
Humidity
Hope Forecast
Saturday night


Low 10.
Mainly cloudy

Sunday


High 19.
Mainly cloudy

Sunday night


Low 10.
Chance of showers
40%
Monday


High 16.
Periods of rain

Monday night


Low 13.
Chance of showers
40%
Tuesday


High 23.
Cloudy

Tuesday night


Low 11.
Cloudy periods

Wednesday


High 26.
A mix of sun and cloud

Merritt Weather
Merritt Current Conditions
12.2 C
Date:
Sunday September 24, 2017 at 04:01 UTC
Condition:
Temperature:
12.2C
Pressure:
kPa
Dewpoint:
4.9C
Merritt Forecast
Saturday night


Low 8.
Chance of showers
30%
Sunday


High 20.
Chance of showers
30%
Sunday night


Low 6.
Mainly cloudy

Monday


High 20.
Chance of showers
30%
Monday night


Low 8.
Cloudy

Tuesday


High 25.
A mix of sun and cloud

Tuesday night


Low 7.
Clear

Wednesday


High 27.
Sunny

Weather Radar (12 hr playback)