Welcome to Coq Snow.  Our riding area is just off the Coquihalla Highway, Exit #228 (Britton Creek rest area) between Hope and Merritt B.C.  (Show Map And Directions).  We have great riding areas for Beginners to Expert riders.  We groom over 90 Km of trails, giving easy access to different riding areas. Our main trails to Alpine are very short... Henning Alpine is 4Km from our Main Parking lot, 10-K Alpine is 5Km from our 10-K Parking lot.   We even have groomed trails through the Alpine so beginners can also enjoy the Alpine.  We have lots of areas with Simple Terrain so you can have a fun/safe day even during High avalanche conditions.  We also have two cabins in the Alpine stocked with split firewood.  All the wet West Coast weather dumps as snow on the Coq, so frequent Awesome snow days. There's also accommodations right next to the riding area... Coquihalla Lakes Lodge.  We have our own parking lot, so lots of room for any size rig you might have and very easy access just off the Coquihalla Hwy (4x4 recommended).  We also added a loading dock and a heated changing room in the parking lot area...  how about that.  Check out the Coquihalla Summit for an awesome sledding experience.
Snow Conditions
Mar 28 Thu – Spring snow conditions.  Parking lot is mostly gravel but we have a groomed trail around edge of parking lot, so no problems getting onto snow and to Pipeline (which still has a good  snow base)




Mar 23 Sat – spring snow conditions.  All the tracked up areas become soft snow with above freezing temps in Alpine




Feb 23 – 95cm base on Pipeline, 190cm base in Alpine. Snow staying good with the continued cold temps.




Feb 22 Fri – 25cm new snow at 10-K.



Grooming Reports
Apr 13 Sat – think we are done for the season.   Trails pretty much self level with warm temps.




Apr 13 Sat – 10-K to Cabin




H E N N I N G   M O U N T A I N 
Trail to Cabin – APR 5
Henning Peak – MAR 15
Coq Hwy – APR 5
Avalanche – APR 5
Polaris – MAR 15
Ski-Doo – FEB 1
Pipeline – MAR 15




1 0 – K   (COQUIHALLA MTN)
Trail to Cabin – APR 13
16K Clearcuts – FEB 15
Britton FSR – MAR 9
Grasshopper – FEB 17
Holm FSR – MAR 9
Skwum FSR – FEB 22



Calendar Events
Nov 7 Thu – 5:30PM  G.V.P. Chwk Ski-Doo 2020 Open House




Oct 17 Thu – 5:30PM  G.V.P. Langley Ski-Doo 2020 Open House




Jan 4-5 Sat-Sun – AST-1 Avalanche Safety course.  See details in Misc Info box at bottom of webpage.




Oct 9 Wed 7pm – Club Mtg at G.V.P. CHWK (45150 Luckakuck Way).    First meeting of the season, which is also our AGM.  If there is someone you'd like to nominate as a board member, print nomination form



BC Highway Webcams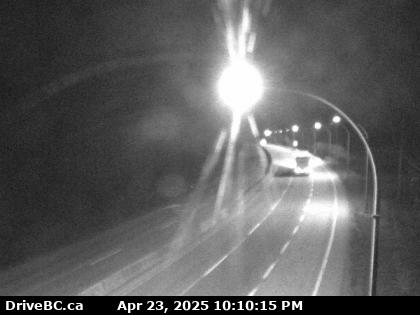 Portia N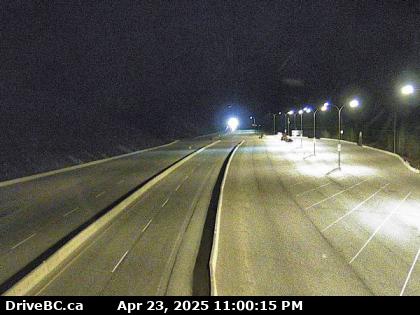 Box Canyon N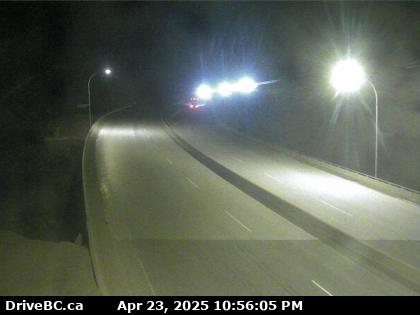 Showshed North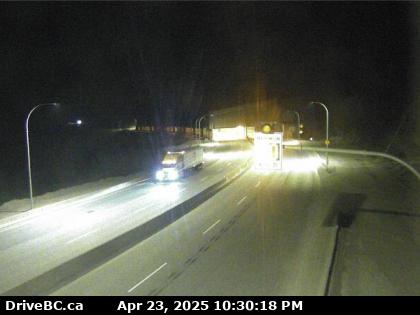 Snowshed South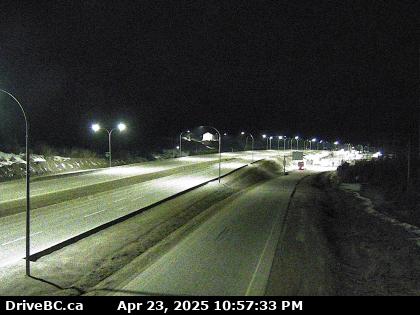 Zopkios South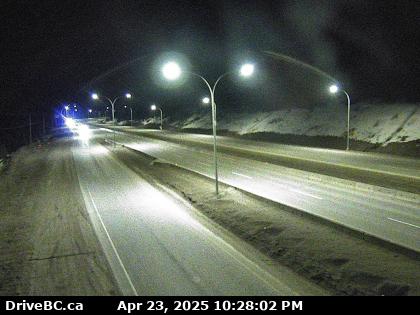 Zopkios North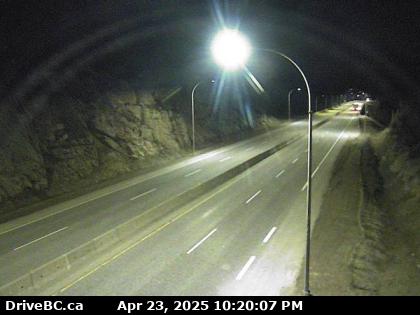 Coquihalla Lakes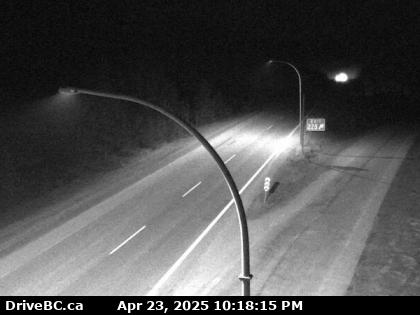 Britton Creek N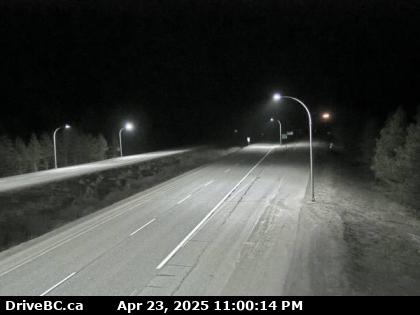 Mine Creek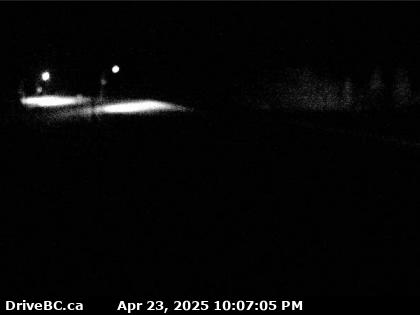 Larson Hill
Coquihalla Highway - Hope to Merritt
Saturday October 19, 2019 at 15:19 UTC
| | |
| --- | --- |
| Saturday | Mainly cloudy. 70 percent chance of flurries this afternoon. Snow level 1200 metres. |
| Saturday night | Mainly cloudy with 70 percent chance of flurries. Snow level 1100 metres. |
| Sunday | Periods of snow. Snow level 1100 metres. Amount 5 cm. |
Choose highway to view conditions for:
| | |
| --- | --- |
| Highway 1 | Highway 1. Bridge maintenance between Spuzzum Creek Rd and Anderson River Mainline (18 km east of Yale). Until Thu Oct 31. From 7:00 AM to 5:00 PM PDT on weekdays. Alexandre Bridge Rehabilitation is underway with a speed reduction to 50 km/h until October 31, 2019. Last updated Mon Jul 22 at 2:15 PM PDT. (DBC-10291) |
| Highway 1 Both Directions | Highway 1, in both directions. Construction work between Exit 21: Mountain Hwy and Exit 22: Lillooet Rd (North Vancouver - District). Until Thu Jul 16, 2020 at 5:00 AM PDT. Watch for traffic control. Lane closures WB & EB 9pm-5am, including on & off-ramps Oct 15-19 / Oct 20-26 / Oct 27-Nov2 / Nov 3-9 - As Required. No lane closures 11-14th Thanksgiving holiday long weekend. NOTE: WB Hwy 1 Exit 22A Closed. Last updated Tue Oct 15 at 8:26 AM PDT. (DBC-10429) |
| Highway 1 | Highway 1. Construction work between Illecillewaet Brake Check and Jumping Creek Rd for 0.2 km (5 km west of West Boundary of Glacier National Park). Until Thu Oct 31. From 7:00 AM to 5:00 PM PDT daily. Expect minor delays. Last updated Fri Sep 6 at 8:34 AM PDT. (DBC-10794) |
| Highway 1 Eastbound | Highway 1, eastbound. Construction work between Anderson River Mainline and Thomas Rd (27 km east of Yale). Until Fri Nov 1. From 7:00 AM to 5:30 PM PDT on weekdays. Single lane alternating traffic. Last updated Sat Aug 17 at 6:01 PM PDT. (DBC-11050) |
| Highway 1 | Highway 1 (on Vancouver Island). Geotechnical investigation planned between Norcross Rd and Highway 18 for 1.2 km (Duncan to 2 km north of Duncan). Starting Wed Oct 30 at 8:00 PM PDT until Tue Nov 5 at 6:00 AM PDT. Last updated Wed Aug 28 at 3:59 PM PDT. (DBC-11372) |
| Highway 1 Eastbound | Highway 1, eastbound. Construction work between Exit 170: Highway 3 and Exit 171: Highway 3; Old Hope-Princeton Highway for 0.4 km (Hope). Until Wed Oct 30. From 7:00 AM to 5:00 PM PDT daily. Please obey traffic control. Construction activities will not be taking place during statutory holidays. Last updated Thu Sep 5 at 7:07 AM PDT. (DBC-11479) |
| Highway 1 Both Directions | Highway 1, in both directions. Ditching between Loop Brook Campground and Beaver Valley Rd. Until Fri Nov 8 at 5:00 PM PDT. Rock scaling. Expect stops 8AM-5PM PSTand 30 km/h work zone. Larger blast requiring extended closure once per week Mon-Thurs 9AM-1PM PST, possible 60 min delay. Other times 20 min delays. Watch for crews, lane changes and obey traffic control. Last updated Fri Oct 18 at 12:46 PM PDT. (DBC-11700) |
| Highway 1 Both Directions | Highway 1, in both directions. Geotechnical investigation between Ackerman Rd and Prosh Frtg for 5.0 km (19 to 24 km east of Sicamous). Until Fri Nov 29 at 11:00 AM PDT. Last updated Thu Sep 19 at 2:52 PM PDT. (DBC-11979) |
| Highway 1 Both Directions | Highway 1 (on Vancouver Island), in both directions. Construction work between Exit 16: Leigh Rd and West Shore Pky for 1.5 km (Langford). From 7:00 AM to 7:00 PM PDT on weekdays. SB lane closures will be in place starting at 9AM, and short-duration stoppages in both directions will occur 9AM-230PM. Expect delays up to 20 mins. Please watch for & obey traffic personnel & signage. Last updated Mon Sep 30 at 12:52 PM PDT. (DBC-12020) |
| Highway 1 Both Directions | Highway 1, in both directions. Maintenance between Exit 109: Yale Rd and Exit 116: Lickman Rd for 5.9 km (Chilliwack). Until Thu Oct 24 at 5:00 AM PDT. From 8:00 PM to 5:00 AM PDT on Monday, Tuesday, Wednesday and Thursday. Left lane is closed in both directions. Concrete barrier installation. Last updated Wed Sep 25 at 6:41 PM PDT. (DBC-12187) |
| Highway 1 Eastbound | Highway 1, eastbound. Maintenance between 11th St N and Yoho Bridge for 7.8 km (Golden). Until Mon Oct 28. From 7:00 AM to 6:00 PM MDT daily. Single lane alternating traffic. Expect minor delays. Estimation of dates, weather permitting. Last updated Sat Sep 28 at 12:18 PM MDT. (DBC-12264) |
| Highway 1 | Highway 1 (on Vancouver Island). Geotechnical investigation between Saanich Rd and Culduthel Rd for 0.1 km (Saanich). Until Sat Oct 19 at 10:00 AM PDT. Northbound lane closure. Last updated Tue Oct 8 at 6:59 PM PDT. (DBC-12386) |
| Highway 1 Eastbound | Highway 1, eastbound. Tree pruning between Exit 138: Bridal Falls Rd and Exit 160: Hunter Creek Rd for 16.6 km (5 km east of Chilliwack to 6 km west of Hope). Until Wed Oct 30. From 9:00 AM to 5:00 PM PDT on weekdays. Right lane closed. Last updated Thu Oct 3 at 1:29 PM PDT. (DBC-12392) |
| Highway 1 Both Directions | Highway 1, in both directions. Construction work between Balmoral Rd and White Creek Frtg (8 km west of Tappen). Until Sat Nov 30 at 6:00 PM PDT. From 7:00 AM to 6:00 PM PDT daily. Last updated Fri Oct 18 at 1:12 PM PDT. (DBC-12422) |
| Highway 1 Both Directions | Highway 1, in both directions. Utility work between Wallace St and 1st Ave for 40.2 km (15 km east of Yale to Hope). Until Thu Oct 31. From 7:00 AM to 5:00 PM PDT on weekdays. From Hope to Spuzzum. Last updated Fri Oct 4 at 1:39 PM PDT. (DBC-12429) |
| Highway 1 Both Directions | Highway 1, in both directions. Utility work planned between Alexander St NE and Ross St NE (Salmon Arm). Starting Sun Oct 20 at 5:00 AM PDT until Sun Oct 20 at 10:00 AM PDT. Last updated Mon Oct 7 at 1:49 PM PDT. (DBC-12493) |
| Highway 1 Westbound | Highway 1, westbound. Utility work planned between Albert St and Princess St for 0.3 km (Yale). Starting Mon Oct 28 at 9:00 AM PDT until Mon Nov 11 at 5:00 PM PDT. From 9:00 AM to 5:00 PM PDT daily. Right lane will be closed. For pole transfer and removal. Last updated Mon Oct 7 at 4:30 PM PDT. (DBC-12501) |
| Highway 1 | Highway 1. Maintenance between Golden Donald Upper Rd and Park Bridge for 6.3 km (5 to 11 km east of Golden). Until Sat Oct 19 at 7:00 PM MDT. From 7:00 AM to 7:00 PM MDT on Tuesday, Wednesday, Thursday, Friday and Saturday. Right lane closed. Last updated Tue Oct 8 at 4:19 PM MDT. (DBC-12535) |
| Highway 1 Eastbound | Highway 1, eastbound. Maintenance planned between Golden Donald Upper Rd and Park Bridge for 6.4 km (5 to 11 km east of Golden). Starting Mon Oct 21 at 7:00 AM MDT until Sat Oct 26 at 7:00 PM MDT. From 7:00 AM to 7:00 PM MDT on weekdays and Saturday. Right lane will be closed. Last updated Tue Oct 8 at 4:24 PM MDT. (DBC-12537) |
| Highway 1 | Highway 1. Avalanche control work planned between Three Valley Avalanche Gate and Clanwilliam OH Bridge for 7.9 km (16 to 9 km west of Revelstoke). Starting Wed Oct 23 at 9:00 AM PDT until Wed Oct 23 at 5:00 PM PDT. Road will be closed intermittently. Expect upto 20 minute delays. Last updated Fri Oct 18 at 8:46 AM PDT. (DBC-12594) |
| Highway 1 Eastbound | Highway 1, eastbound. Electrical maintenance between Exit 73 and Exit 123: Prest Rd for 49.2 km (Chilliwack to Langley - District). Until Sat Nov 30 at 5:00 AM PDT. From 9:00 PM to 5:00 AM PDT daily. Shoulder maintenance. Last updated Tue Oct 15 at 1:42 PM PDT. (DBC-12683) |
| Highway 1 Westbound | Highway 1, westbound. Electrical maintenance planned between Thomas Rd and Toll Rd for 32.1 km (Yale). Starting Tue Oct 22 until Wed Oct 23. From 8:00 AM to 6:00 PM PDT on Tuesday and Wednesday. Right lane will be closed. Last updated Tue Oct 15 at 2:55 PM PDT. (DBC-12685) |
| Highway 1 | Highway 1. Maintenance planned between Bowolin Rd and Victoria Rd W for 41.5 km (26 km east of Sicamous to Revelstoke). Starting Mon Oct 28 at 7:00 AM PDT until Fri Nov 1 at 4:00 PM PDT. Single lane alternating traffic will be in effect. Expect minor delays. Last updated Wed Oct 16 at 1:44 PM PDT. (DBC-12712) |
| Highway 1 Westbound | Highway 1, westbound. Electrical maintenance planned between Airport Rd and Cornwall Rd for 0.1 km (1 km east of Ashcroft). Starting Mon Oct 21 at 9:00 AM PDT until Fri Oct 25 at 4:00 PM PDT. Single lane alternating traffic will be in effect. Expect minor delays. Watch for traffic control personnel. Last updated Thu Oct 17 at 11:13 AM PDT. (DBC-12748) |
| Highway 1 | Highway 1. Maintenance between Myllinemi Rd and Malakwa Rd (8 km east of Sicamous). Lane closures in both directions in effect. Shoulder grading on four lane highway. Exercise caution and watch for shadow vehicle. Last updated Thu Oct 17 at 12:19 PM PDT. (DBC-12758) |
| Highway 1 | Highway 1. Bridge maintenance planned between Griffin Lake Avalanche Gate and Three Valley Avalanche Gate for 4.0 km (18 to 22 km west of Revelstoke). Starting Mon Oct 21 at 6:00 AM PDT until Tue Oct 22 at 2:30 PM PDT. From 6:00 AM to 2:30 PM PDT on Monday and Tuesday. Single lane alternating traffic will be in effect. Last updated Thu Oct 17 at 6:11 PM PDT. (DBC-12769) |
| Highway 1 Both Directions | Highway 1, in both directions. Road maintenance work between Glacier Park East Boundary and Wiseman Rd for 29.3 km (1 km east of East Boundary of Glacier National Park to 25 km west of Golden). Until Sat Oct 19 at 7:00 PM MDT. From 7:00 AM to 7:00 PM MDT on Friday and Saturday. Expect minor delays. Single Lane Alternating Traffic will be in effect at times. Last updated Fri Oct 18 at 11:09 AM MDT. (DBC-12787) |
| Highway 1 | Highway 1. Bridge maintenance planned between Bruhn Bridge and Shuswap Lake Ferry (Sicamous). Starting Tue Oct 22 at 9:00 AM PDT until Tue Oct 22 at 1:00 PM PDT. Last updated Fri Oct 18 at 1:39 PM PDT. (DBC-12799) |
| Highway 1 Both Directions | Highway 1, in both directions. Utility work planned between Boston Bar Station Rd and Jackass Summit for 23.9 km (26 to 2 km west of Jackass Mountain Summit). Starting Mon Oct 28 at 8:00 AM PDT until Fri Nov 15 at 4:00 PM PDT. From 8:00 AM to 4:00 PM PDT on weekdays. Last updated Fri Oct 18 at 7:24 PM PDT. (DBC-12808) |
| Highway 1 Eastbound | Highway 1, eastbound. Vehicle incident between Keith Rd and Exit 14: Capilano Rd (West Vancouver). The right lane is blocked on the Capilano River Bridge. Crews are on scene. Please drive with care and expect delays. Last updated Sat Oct 19 at 9:07 AM PDT. (DBC-12814) |
| Highway 1 Both Directions | Highway 1 (on Vancouver Island), in both directions. Road construction work at Exit 6: McKenzie Ave (Saanich). 900m north to 800m south of McKenzie. Traffic pattern changes on McKenzie Ave & Admirals Rd ongoing until Oct 15. Possible delays between 8:00 pm to 5:30 am nightly until further notice. 60 km/hr construction speed zone in effect 24/7. Last updated Wed Oct 9 at 9:38 AM PDT. (DBC-2630) |
| Highway 1 Both Directions | Highway 1, in both directions. Rock scaling at Yoho National Park 20 km west of Field. Until Fri Oct 25. From 9:00 AM to 1:00 PM MDT on weekdays and Saturday. 24/7 work zone. A larger blast requiring an extended closure may occur with possible delays up to 90 mins. Other times 30 min delays. Reduced speed zones. Be prepared to stop. Watch for truck traffic and obey all signs and traffic control personnel. No stops on long weekends. Last updated Mon Aug 12 at 5:40 AM MDT. (DBC-6641) |
| Highway 1 Both Directions | Highway 1, in both directions. Construction work between 1 Ave SW and 30 St SW for 1.1 km (Salmon Arm). Until Fri Dec 13 at 7:00 PM PDT. From 7:00 AM to 7:00 PM PDT on weekdays and Saturday. Minor delays due to equipment traffic flow. Last updated Wed May 15 at 12:03 PM PDT. (DBC-7913) |
| Highway 1 | Highway 1. Slushy sections between Emerald Lake Rd and BC/Alberta Border for 16.9 km (Field). Last updated Sat Oct 19 at 6:04 AM MDT. (DBCRCON-32990) |
| | |
| --- | --- |
| Highway 3 Both Directions | Highway 3, in both directions. Bridge construction between Second Avalanche Gate and Allison Pass Summit (28 km east of Hope). Until Fri Nov 15. From 8:30 AM to 5:00 PM PDT daily. Single lane alternating traffic. Expect minor delays. At 19 Mile Creek Bridge. No wide loads allowed through work zone. Last updated Fri Sep 27 at 7:11 PM PDT. (DBC-12255) |
| Highway 3 | Highway 3. Paving operations between Lakeview Arrow Creek Rd and Goatfel Overhead for 23.9 km (6 km east of Creston to 5 km west of Curzon Junction). Until Sat Oct 19 at 7:00 PM PDT. Expect delays. Single lane alternating traffic. Milling of Centerline and Shoulder Rumble Strips through Yahk. Watch for Crews and Equipment. Last updated Fri Oct 11 at 2:22 PM PDT. (DBC-12630) |
| Highway 3 | Highway 3. Maintenance planned between 15th Ave and 18th Ave S for 0.3 km (Creston). Starting Tue Oct 22 until Thu Oct 24. From 8:00 AM to 4:30 PM PDT on Tuesday, Wednesday and Thursday. Single lane alternating traffic will be in effect. Expect minor delays. Watch for crews and equipment working. Last updated Thu Oct 17 at 1:19 PM PDT. (DBC-12760) |
| Highway 3 | Highway 3. Utility work planned between Canyon-Lister Rd and Lakeview Arrow Creek Rd for 2.6 km (6 to 4 km east of Creston). Starting Tue Oct 22 at 10:00 AM PDT until Tue Oct 22 at 11:30 AM PDT. Single lane alternating traffic will be in effect. Watch for traffic control personnel. Last updated Fri Oct 18 at 9:37 AM PDT. (DBC-12783) |
| Highway 3 | Highway 3. Utility work planned between Collis St and Payne St for 0.5 km (Creston). Starting Tue Oct 22 at 12:30 PM PDT until Tue Oct 22 at 4:00 PM PDT. Single lane alternating traffic will be in effect. Watch for traffic control personnel. Last updated Fri Oct 18 at 9:42 AM PDT. (DBC-12784) |
| Highway 3 Westbound | Highway 3, westbound. Utility work planned between Second Avalanche Gate and Sunshine Valley for 7.1 km (17 to 25 km east of Hope). Starting Tue Oct 22 until Fri Nov 1. From 9:00 AM to 4:00 PM PDT daily. Right lane will be closed. Last updated Fri Oct 18 at 5:25 PM PDT. (DBC-12806) |
| Highway 3 | Highway 3. Bridge construction between Paulson Detour Rd; Paulson Detour Rd and Paulson Detour Rd; Paulson Detour Rd (15 km east of Christina Lake). Until Fri Nov 15. Single lane alternating traffic. Monday to Sunday: 24 hours per day Lane width reduced to 4.2 meters. Last updated Fri May 31 at 10:12 AM PDT. (DBC-6980) |
| Highway 3 | Highway 3. Bridge construction between Fernie Ski Hill Rd and Vanlerberg Rd (3 km west of Fernie). Until Fri Nov 15. From 7:00 AM to 7:00 PM MDT daily. Expect minor delays. Please obey construction speed limits and traffic control personnel. Last updated Tue Apr 23 at 9:38 AM MDT. (DBC-7381) |
| Highway 3 | Highway 3. Heavy rain between Junction Rd and BC/AB Border for 81.2 km (1 km west of Elko to British Columbia and Alberta Border). Last updated Fri Oct 18 at 4:14 PM MDT. (DBCRCON-32980) |
| Highway 3 | Highway 3. Compact snow between West Avalanche Gate and East Avalanche Gate for 18.0 km (Kootenay Pass). Slushy with slippery sections. Last updated Sat Oct 19 at 7:47 AM PDT. (DBCRCON-33005) |
| | |
| --- | --- |
| Highway 5 | Highway 5. Maintenance at Exit 315: Helmer Rd (7 km south of Surrey Lake Summit). Lane Closure. Last updated Fri Oct 11 at 11:42 AM PDT. (DBC-11293) |
| Highway 5 | Highway 5. Utility work planned between Allan Creek Rec Site and Clemina Overhead Bridge (35 km south of Valemount). Starting Thu Oct 24 at 9:00 AM PDT until Thu Oct 24 at 4:30 PM PDT. Single lane alternating traffic will be in effect. Watch for surveyors on roadway. Last updated Thu Oct 17 at 12:07 PM PDT. (DBC-12757) |
| Highway 5 Both Directions | Highway 5, in both directions. Bridge maintenance between Exit 192 and Exit 195 (17 km south of Great Bear Snowshed). Carolin Bridge [25km N of Hope]: Traffic Pattern Changes with Construction Speed Zone in place. Watch for Crew and Equipment. Last updated Thu Oct 10 at 5:17 PM PDT. (DBC-8448) |
| Highway 5 | Highway 5. Slushy with slippery sections between Exit 231: Mine Creek Rd and Exit 256: Coldwater Rd for 25.3 km (12 km north of Coquihalla Summit to 29 km south of Merritt). Last updated Sat Oct 19 at 8:57 AM PDT. (DBCRCON-32975) |
| Highway 5 | Highway 5. Watch for slippery sections between Exit 202 and Exit 231: Mine Creek Rd for 25.2 km (6 km south of Great Bear Snowshed to 12 km north of Coquihalla Summit). Last updated Sat Oct 19 at 8:57 AM PDT. (DBCRCON-32978) |
| Highway 5 | Highway 5. Watch for slippery sections between 5th Ave; Pine Rd and the end of Highway 5 for 19.4 km (Valemount to Tete Jaune). Last updated Sat Oct 19 at 9:03 AM PDT. (DBCRCON-33007) |
Chilliwack Forecast
Sat


High 11.
Chance of showers
60%
Sat night


Low 8.
Chance of showers
60%
Sun


High 13.
Rain

Sun night


Low 7.
Rain

Mon


High 11.
Periods of rain

Mon night


Low 6.
Chance of showers
60%
Tues


High 14.
Periods of rain

Tues night


Low 6.
Chance of showers
60%
Hope Forecast
Current Conditions

6.8 C
Sat


High 11.
Chance of showers
60%
Sat night


Low 8.
Chance of showers
60%
Sun


High 13.
Rain

Sun night


Low 7.
Rain

Mon


High 11.
Periods of rain

Mon night


Low 6.
Chance of showers
60%
Tues


High 14.
Periods of rain

Tues night


Low 6.
Chance of showers
60%
Merritt Forecast
Sat


High 11.
A mix of sun and cloud

Sat night


Low zero.
Partly cloudy

Sun


High 7.
Periods of rain

Sun night


Low 3.
Periods of rain

Mon


High 10.
Rain

Mon night


Low 11.
Chance of showers
70%
Tues


High 16.
A mix of sun and cloud

Tues night


Low 5.
Cloudy periods