Welcome to Coq Snow.  Our riding area is just off the Coquihalla Highway, Exit #228 (Britton Creek rest area) between Hope and Merritt B.C.  (Show Map And Directions).  We have great riding areas for Beginners to Expert riders.  We groom over 60 Km of trails to make it easy and fast to access the Alpine (Henning Alpine 6Km from Parking lot, 10-K Alpine is 15Km in).   We even have groomed trails through the Alpine so beginners can also enjoy the Alpine.  We have some areas with Simple Terrain so you can have a fun/safe day even during High avalanche conditions.  We also have two cabins in the Alpine stocked with split firewood.  All the wet West Coast weather dumps as snow on the Coq, so frequent Awesome snow days. There's also accommodations right next to the riding area... Coquihalla Lakes Lodge.  We have our own parking lot, so lots of room for any size rig you might have and very easy access just off the Coquihalla Hwy (4x4 recommended).  We also added a loading dock and a heated changing room in the parking lot area...  how about that.  Check out the Coquihalla Summit for an awesome sledding experience.
Snow Conditions
Mar 18 Sat – good 30cm fresh snow in Alpine




Mar 11 Sat – stayed below freezing in Alpine, so still great conditions up top.  Lower elevations snow got heavy.




Mar 8 Wed – another 40cm in parking lot




Mar 3 Fri – 40cm in parking lot before started clearing




Mar 2 Thu – big snow dump in forecast, should be awesome conditions this week-end



Grooming Reports
Mar 24 Fri – 10-K, Henning Trail UP and Top Loop




Mar 24 Fri eve – plan to Groom 10-K and Henning




Mar 18 Sat – 10-K and Henning getting groomed again




Mar 17 Fri – 10-K, Henning Top Loop, Polaris, Skwum, Britton FSR




Mar 11 Sat – 40-K loop done, including Holm North.  Avalanche Trail still closed as Avy conditions still too risky to Groom it.



Calendar Events
Mar 25-27 Sat-Mon – Sled Safety course being held in Kids Play Area beside parking lot.  Still spots available for Monday, call Jim @ 604-786-7694



BC Highway Webcams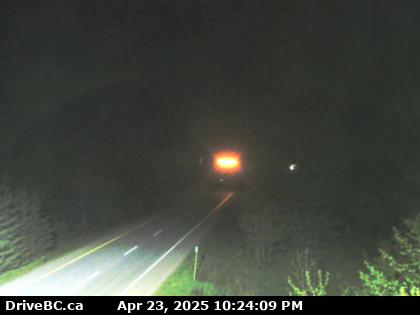 Othello N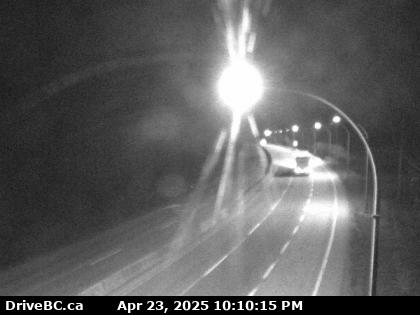 Portia N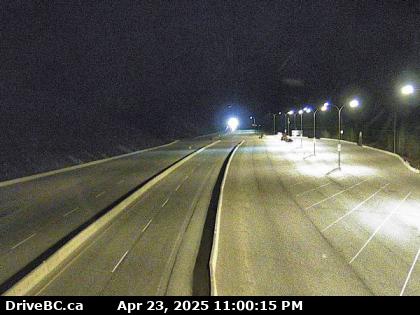 Box Canyon N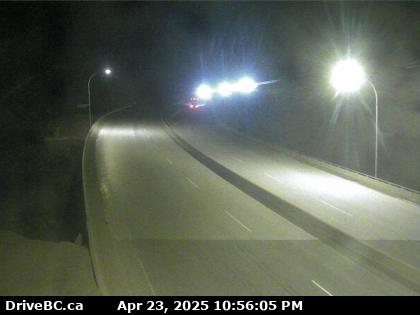 Showshed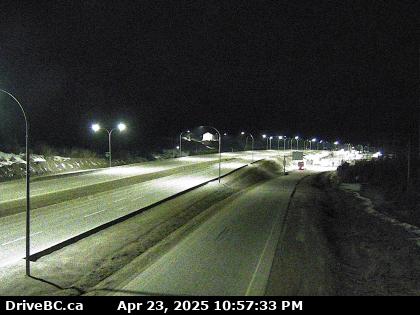 Zopkios South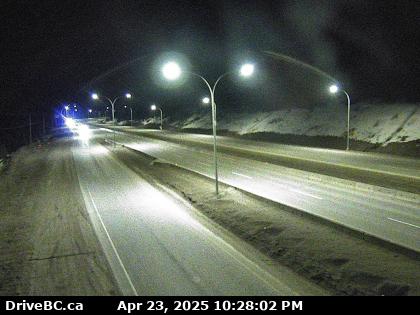 Zopkios North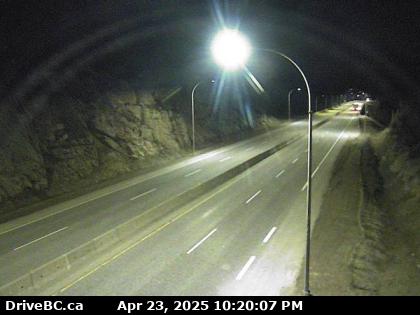 Coquihalla Lakes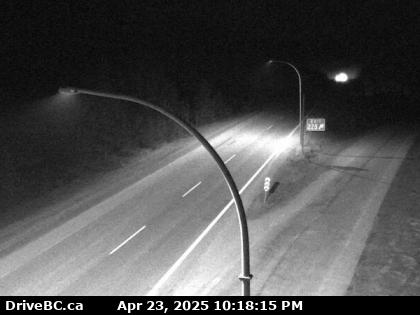 Britton Creek N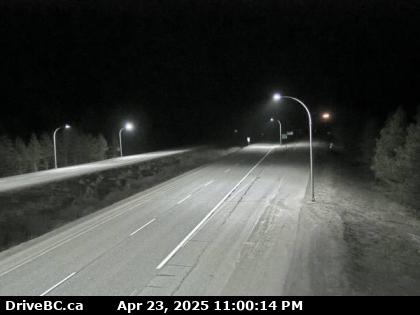 Mine Creek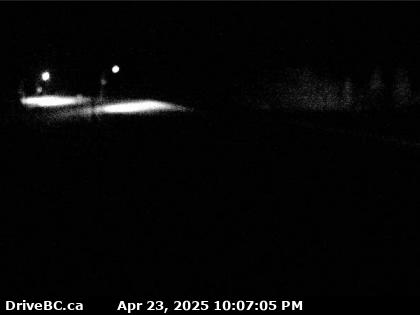 Larson Hill
Coquihalla Highway - Hope to Merritt
Tuesday March 28, 2017 at 12:13 UTC
| | |
| --- | --- |
| Today | Snow changing to rain near noon. Snow level 800 metres risingto 1500 metres in the afternoon. Snowfall amount 5 cm. |
| Tonight | Rain changing to snow this evening. Snow level lowering to800 metres overnight. Amount 5 to 10 cm. |
Choose highway to view conditions for:
| | |
| --- | --- |
| Highway 1 Both directions | Closed North of Yale because of a rockslide. Alternate route available via Highway 5 and 8. No estimated time of opening; assessment ongoing. Next update 8:00 am 28 March 2017. Updated on Mon Mar 27 6:17 pm PDT. (ID# RTMC_13017) |
| Highway 1 Both directions | Road Work on Highway 1 from Hope to Boston Bar in both directions, in the right lanes and on the shoulder. This will occur March 10, 2017, until March 31, 2017 from 7:00 AM to 7:00 PM daily. Updated on Tue Mar 7 4:19 pm PST. (ID# RTMC_12803) |
| Highway 1 Both directions | Abbotsford Tulip Festival at No. 3 Rd will occur Friday, Saturday and Sunday starting April 10 through May 14 from 9am-7pm. Expect delays. Updated on Fri Mar 17 12:48 pm PDT. (ID# RTMC_12926) |
| Highway 1 Both directions | Construction 14km North of Spences Bridge on Friesen Road 7:30 am to 5:30 pm Mon-Fri through Apr 21. The road is reduced to single lane alternating traffic. 20 minute maximum closure. Updated on Mon Mar 20 at 11:04 am PDT. (ID# -62624) |
| Highway 1 Both directions | Ditching from Spences Bridge to Cache Creek (47.9 km), 7:00 am to 5:30 pm Mon-Fri through Mar 31. The road is reduced to single lane alternating traffic. Updated on Mon Mar 20 at 7:41 am PDT. (ID# -62617) |
| Highway 1 Both directions | Electrical Maintenance 4.5 km west of Exit 362, Junction with Highway 5 Coquihalla in Kamloops 11:00 am to 2:00 pm daily starting Mar 28 through Mar 29. The road will be reduced to single lane alternating traffic. Expect up to 5 minute delays. Updated on Mon Mar 27 at 1:43 pm PDT. (ID# -62782) |
| Highway 1 Both directions | Brushing 30 km east of Sicamous 7:30 am to 4:30 pm Mon-Thu through Apr 6. The road is reduced to single lane alternating traffic. Updated on Mon Mar 27 at 6:30 am PDT. (ID# -62506) |
| Highway 1 Both directions | Limited Visibility with Fog from Craigellachie to Revelstoke (41.7 km). Updated Tue Mar 28 at 4:19 am PDT. (ID# 247801) |
| Highway 1 Both directions | Maintenance 19 km east of Revelstoke to 26 km east of Revelstoke (7 km), 8:00 am to 12:00 pm on Tue Mar 28. The road is reduced to single lane alternating traffic. Updated on Tue Mar 28 at 6:14 am PDT. (ID# -62793) |
| Highway 1 Both directions | Fallen Ice on Road 37 km east of Revelstoke to 41 km east of Revelstoke (4 km). Updated on Tue Mar 28 at 4:20 am PDT. (ID# 247516) |
| Highway 1 Both directions | Limited Visibility with Fog from Revelstoke to West Boundary of Glacier National Park (48.1 km). Updated Tue Mar 28 at 4:19 am PDT. (ID# 247802) |
| Highway 1 Both directions | Frost Heaves from West Boundary of Glacier National Park to 12 km east of East Boundary of Glacier National Park (55.8 km). Updated Tue Mar 28 at 4:20 am PDT. (ID# 243185) |
| Highway 1 Both directions | Fallen rock and ice on Road 4 km east of Golden to 10 km east of Golden (6 km). Updated on Tue Mar 28 at 4:22 am PDT. (ID# 246972) |
| Highway 1 Both directions | Bridge maintenance 6 km east of Yoho National Park's west gate, 7:00am-7:00pm MDT seven days per week, from March 22 - April 4. Expect occasional daily periods of single lane alternating traffic, and approximately 4 full road closures throughout this program. Delays to motorists of up to 20 minutes. Be prepared to stop and obey traffic control personnel. Updated on Thu Mar 23 at 3:48 pm PDT. (ID# -62725) |
| Highway 1 Both directions | Hauling trucks turning 10 km east of Yoho National Park's west gate, 7am - 7pm MDT, March 27 to April 4. Expect occasional delays of up to 5 minutes. Be prepared to stop and obey traffic control personnel. Updated on Thu Mar 23 at 4:26 pm PDT. (ID# -62726) |
| Highway 1 Eastbound | Road Maintenance on Highway 1 Eastbound between Prest Rd and Annis Rd will be in effect 04/04/2017 at 8:00:00 AM until 3:00:00 PM. Updated on Tue Mar 21 8:46 am PDT. (ID# RTMC_12971) |
| Highway 1 Eastbound | Construction 5.9 km east of Exit 374, Junction with Highway 5 Yellowhead North, in Kamloops to 6.3 km east of Exit 374, Junction with Highway 5 Yellowhead North, in Kamloops (400 m), 7:00 am to 5:00 pm daily starting Mar 29 through Mar 30. Lane closure will be in effect. Single lane of eastbound traffic will be maintained. Updated on Mon Mar 27 at 9:42 am PDT. (ID# -62775) |
| Highway 1 Eastbound | Fallen rock on Road 20 km west of Revelstoke. Updated on Tue Mar 28 at 4:23 am PDT. (ID# 247234) |
| Highway 1 Westbound | Highway 1 Westbound will be closed between Yale and Spuzzum for BC Hydro maintenance. Road Maintenance will be in effect 03/04/2017 at 10:00:00 AM until 07/04/2017 at 3:00:00 PM. Single lane alternating traffic will be in effect. Updated on Thu Mar 23 1:44 pm PDT. (ID# RTMC_12990) |
| Highway 1 Westbound | Highway 1 Westbound will be closed after Ramp to Keith Rd because of Road Work. Road Work will be in effect today at 12:01:00 AM until 01/06/2017 at 11:59:00 PM. Access to Marine Drive via Highway 1 NB at Exit 2 will be closed due to construction effective until June 01, 2017. All traffic must use use Exit 3. Updated on Thu Mar 23 1:24 pm PDT. (ID# RTMC_12994) |
| | |
| --- | --- |
| Highway 3 Both directions | Vehicle Incident 12 km west of Princeton. The road is reduced to single lane alternating traffic. Updated on Tue Mar 28 at 3:08 am PDT. (ID# 247805) |
| Highway 3 Both directions | Maintenance 5 km east of Junction with Highway 97, in Osoyoos 7:00 am to 3:30 pm on Tue Mar 28. Lane closure will be in effect. Updated on Mon Mar 27 at 4:12 pm PDT. (ID# -62790) |
| Highway 3 Both directions | Fog Patches from Osoyoos to Nine Mile Pit (19.8 km). Updated Tue Mar 28 at 3:03 am PDT. (ID# 247770) |
| Highway 3 Both directions | Fog Patches from Grand Forks to 7.5 km east of Christina Lake (27.5 km). Updated Tue Mar 28 at 5:08 am PDT. (ID# 247828) |
| Highway 3 Both directions | Rock Slide 10 km west of Creston (Kootenay Pass). The road is reduced to single lane alternating traffic. Updated on Tue Mar 28 at 4:57 am PDT. (ID# 247452) |
| Highway 3 Both directions | Maintenance at Creston between 15th & 18th Avenue 8:00 am to 4:30 pm daily starting Apr 3 through Apr 7. The road will be reduced to single lane alternating traffic. Updated on Mon Mar 27 at 8:32 am PDT. (ID# -62773) |
| Highway 3 Both directions | Compact Snow with Slippery Sections from Junction with Highway 6 to Creston (69.8 km). Updated Tue Mar 28 at 5:02 am PDT. (ID# 247410) |
| Highway 3 Both directions | Winter Driving Conditions from Goatfel to Curzon Junction at Highway 95 (4.8 km). Updated Tue Mar 28 at 3:57 am PDT. (ID# 247806) |
| Highway 3 Both directions | Winter Driving Conditions from Goatfel to Moyie (43.1 km). Updated Fri Mar 24 at 5:59 am PDT. (ID# 247377) |
| Highway 3 Both directions | Winter Driving Conditions from Moyie to Cranbrook (29 km). Updated Tue Mar 28 at 5:54 am PDT. (ID# 247704) |
| Highway 3 Both directions | Winter Driving Conditions from Cranbrook to Wardner (37.8 km). Updated Tue Mar 28 at 6:09 am PDT. (ID# 247251) |
| Highway 3 Both directions | Winter Driving Conditions from Wardner to Fernie (58.9 km). Updated Mon Mar 27 at 12:10 pm PDT. (ID# 247254) |
| Highway 3 Both directions | Winter Driving Conditions from Fernie to Sparwood (29 km). Updated Tue Mar 28 at 5:39 am PDT. (ID# 247837) |
| Highway 3 Both directions | Winter Driving Conditions from Fernie to British Columbia and Alberta Border (50.4 km). Updated Mon Mar 27 at 12:09 pm PDT. (ID# 247248) |
| | |
| --- | --- |
| Highway 5 Both directions | Slushy with Slippery Sections from Exit 202, Portia Interchange to Exit 256, Kingsvale (Coldwater Road) (54.8 km). Updated Mon Mar 27 at 11:18 pm PDT. (ID# 247800) |
Hope Weather
Hope Current Conditions

6.5 C
Date:
Tuesday March 28, 2017 at 13:13 UTC
Condition:
Light Rain
Temperature:
6.5C
Pressure:
102.1kPa
Dewpoint:
5.8C
Visibility:
9.7km
Humidity
Hope Forecast
Tuesday


High 9.
Rain

Tuesday night


Low 4.
Rain

Wednesday


High 10.
Rain

Wednesday night


Low 6.
Periods of rain

Thursday


High 13.
Showers

Thursday night


Low 3.
Cloudy periods

Friday


High 12.
Chance of showers
70%
Friday night


Low 5.
Periods of rain

Merritt Weather
Merritt Current Conditions
3.2 C
Date:
Tuesday March 28, 2017 at 13:03 UTC
Condition:
Temperature:
3.2C
Pressure:
kPa
Dewpoint:
1.0C
Merritt Forecast
Tuesday


High 9.
Chance of showers
60%
Tuesday night


Low 4.
A few showers

Wednesday


High 11.
Showers

Wednesday night


Low 2.
Chance of showers
40%
Thursday


High 11.
Chance of showers
30%
Thursday night


Low -2.
Clear

Friday


High 12.
A mix of sun and cloud

Friday night


Low 2.
Chance of showers
60%
Weather Radar (12 hr playback)