ALERTS
BEACON CHECKERS

We have one just before Henning Trail Up and one just before Road to 10-K.  Only takes a couple seconds to verify your beacon is on and working… please don't fly by these important safety checks.



Welcome to Coq Snow.  Our riding area is just off the Coquihalla Highway, Exit #228 (Britton Creek rest area) between Hope and Merritt B.C.  (Show Map And Directions).  We have great riding areas for Beginners to Expert riders.  We groom over 60 Km of trails to make it easy and fast to access the Alpine (Henning Alpine 6Km from Parking lot, 10-K Alpine is 15Km in).   We even have groomed trails through the Alpine so beginners can also enjoy the Alpine.  We have some areas with Simple Terrain so you can have a fun/safe day even during High avalanche conditions.  We also have two cabins in the Alpine stocked with split firewood.  All the wet West Coast weather dumps as snow on the Coq, so frequent Awesome snow days. There's also accommodations right next to the riding area... Coquihalla Lakes Lodge.  We have our own parking lot, so lots of room for any size rig you might have and very easy access just off the Coquihalla Hwy (4x4 recommended).  We also added a loading dock and a heated changing room in the parking lot area...  how about that.  Check out the Coquihalla Summit for an awesome sledding experience.
Snow Conditions
Jan 19 Thur – 20cm new snow in Alpine




Dec 30 – good 60cm of powder.. awesome conditions




Dec 29 – over 30cm dumped today




Dec 28 – awesome snow conditions… nice and deep




Dec 26 – snow conditions still awesome as it's staying cold and keeps snowing every couple days



Grooming Reports
Jan 19 Thur – 10-K, Henning trail UP, Top Loop, Polaris, Skwum, Holm




Jan 13 – Henning Trail UP and top loop, Polaris, Skwum & Britton FSR.  10-K to cabin & 16-K clear-cuts.  Pipeline




Jan 9 – Henning Trail UP, Parking Lot cleared




Jan 6 – 10-K Groomed to cabin with more firewood, Henning Trail-UP and top loop done.




Jan 1 – Henning Trail UP, 10-K to cabin (with Firewood) and 16-K clear-cut loop done (first time ever), Britton-Holm-Polaris, Avalanche



Calendar Events
Feb 12 Sun – Sled Skills training day with Ryan Bayes.  Meet at collection hut 10am.  Call or Text Gerald to reserve your spot..  604-316-1600.




Jan 21 Sat – Ride with John Mason day.   Looking for someone to show you around our riding area, or looking for someone to ride with this Saturday?   Be at parking lot 10am and ask Hut operator how to find John Mason.




Mar 4 Sat – 6pm Dinner & Raffle Draw @ Dukes Pub in Chilliwack




Feb 18-19  Second AST-1 Avalanche Course.   Call Gerald @ 604-316-1600 to sign-up.  See details in Misc Info box at bottom of this webpage.



BC Highway Webcams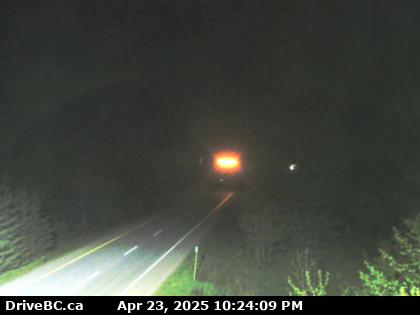 Othello N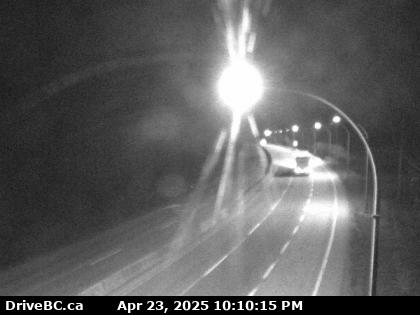 Portia N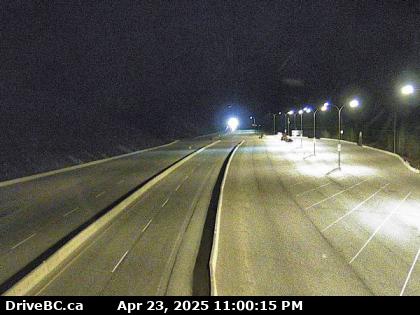 Box Canyon N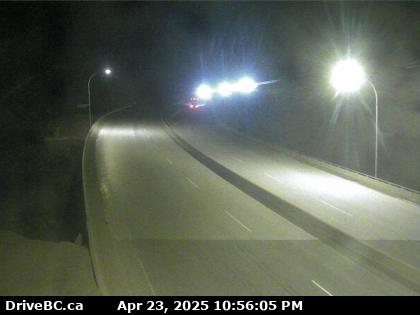 Showshed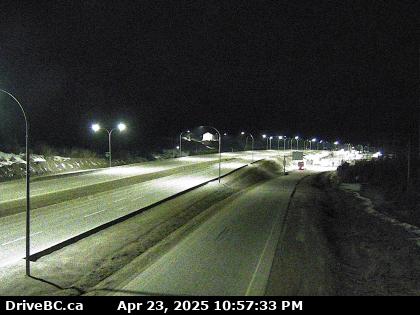 Zopkios South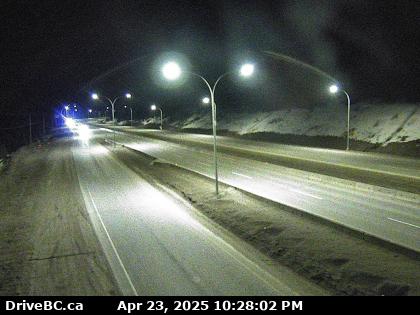 Zopkios North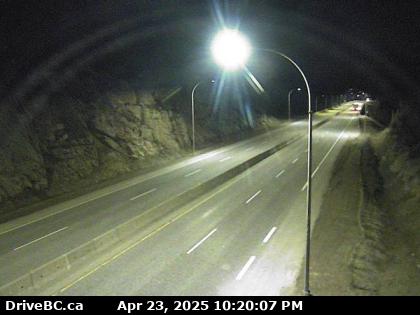 Coquihalla Lakes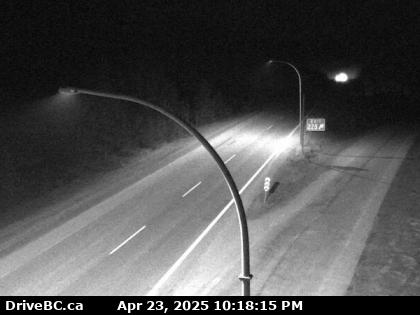 Britton Creek N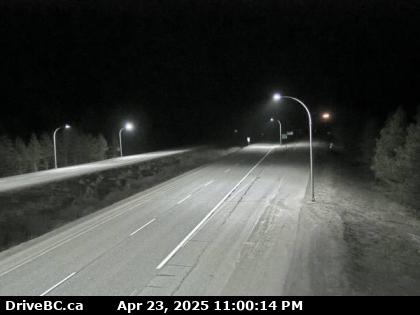 Mine Creek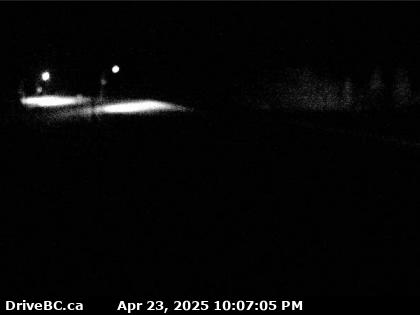 Larson Hill
Coquihalla Highway - Hope to Merritt
Saturday January 21, 2017 at 12:35 UTC
| | |
| --- | --- |
| Today | Cloudy with a few flurries. Amount 2 cm. |
| Tonight | Cloudy with a few flurries. Amount 2 to 4 cm. |
Choose highway to view conditions for:
| | |
| --- | --- |
| Highway 1 Both directions | Slippery Sections on Highway 1 from Yale to Jackass Mountain. Updated on Thu Jan 19 5:27 am PST. (ID# RTMC_12295) |
| Highway 1 Both directions | Bridge Maintenance 9 km west of Spences Bridge 12:01 am to 11:59 pm daily through Jan 30. The road is reduced to single lane alternating traffic with up to 20 minutes delay. Updated on Sat Jan 14 at 8:48 am PST. (ID# -61877) |
| Highway 1 Both directions | Slippery Sections from Junction Highway 97 in Monte Creek to Sorrento (49.1 km). Updated Sat Jan 21 at 8:20 am PST. (ID# 235928) |
| Highway 1 Both directions | Slippery Sections from Sorrento to 11 km west of Sicamous (51.4 km). Updated Sat Jan 21 at 8:17 am PST. (ID# 235926) |
| Highway 1 Both directions | Limited Visibility with Fog from Sorrento to 11 km west of Sicamous (51.4 km). Updated Sat Jan 21 at 8:17 am PST. (ID# 236080) |
| Highway 1 Both directions | Slippery Sections 11 km west of Sicamous to Craigellachie (41 km). Updated Sat Jan 21 at 8:16 am PST. (ID# 236011) |
| Highway 1 Both directions | Slippery Sections from Craigellachie to Revelstoke (41.7 km). Updated Sat Jan 21 at 8:55 am PST. (ID# 236088) |
| Highway 1 Both directions | Slippery Sections from Revelstoke to West Boundary of Glacier National Park (48.1 km). Updated Sat Jan 21 at 8:58 am PST. (ID# 236199) |
| Highway 1 Both directions | There is no fuel, food or lodging available at Rogers Pass Summit in Glacier National Park. Travellers are asked to ensure they check their fuel before leaving Revelstoke or Golden. Updated on Tue Feb 17 at 10:30 am PDT. (ID# -31978) |
| Highway 1 Both directions | Compact Snow with Slippery Sections from West Boundary of Glacier National Park to East Boundary of Glacier National Park (43.8 km). Updated Sat Jan 21 at 8:56 am PST. (ID# 236101) |
| Highway 1 Both directions | Compact Snow with Slushy Sections from East Boundary of Glacier National Park to Golden (55.9 km). Updated Sat Jan 21 at 8:56 am PST. (ID# 235802) |
| Highway 1 Both directions | Bridge Maintenance 13 km east of Golden to 14 km east of Golden (1 km), 7:00 am to 2:00 pm on Sat Jan 21. Lane closure in effect. Updated on Sat Jan 21 at 6:04 am PST. (ID# -61980) |
| Highway 1 Both directions | Slippery Sections from Golden to West Boundary of Yoho National Park (25.5 km). Updated Sat Jan 21 at 7:42 am PST. (ID# 236173) |
| Highway 1 Both directions | Compact Snow with Slippery Sections from West Boundary of Yoho National Park to British Columbia and Alberta Border, East of Field (45.5 km). Updated Sat Jan 21 at 8:57 am PST. (ID# 235984) |
| Highway 1 Westbound | Road Work on Highway 1 Westbound between Ross Road and the northern tip of Ross Road for work on overhead power lines will occur on Tuesday, Wednesday and Thursday effective January 31, 2017 until February 2, 2017 from 9:00 AM to 4:00 PM. Lane closure in effect. Updated on Fri Jan 20 10:14 am PST. (ID# RTMC_12336) |
| Highway 1 Westbound | Winter Highway Maintenance 20 km east of Sicamous 8:00 am to 4:00 pm on Sat Jan 21. Lane closure in effect. Updated on Sat Jan 21 at 7:03 am PST. (ID# -61982) |
| | |
| --- | --- |
| Highway 3 Both directions | Flurries at Alison Pass summit. Slushy and slippery sections from Sumallo to Sunday Summit. Updated on Sat Jan 21 2:33 am PST. (ID# RTMC_12229) |
| Highway 3 Both directions | Construction at 2 Km's west of Hedley through Sun Jan 22 at 4:00 pm. The road is reduced to single lane alternating traffic with up to 20 minutes delay. Updated on Wed Jan 11 at 10:33 am PST. (ID# -61819) |
| Highway 3 Both directions | Compact Snow from Osoyoos to Nine Mile Pit (19.8 km). Updated Sat Jan 21 at 8:17 am PST. (ID# 236184) |
| Highway 3 Both directions | Slippery Sections from Anarchist Summit to Junction with Highway 33, in Rock Creek (19.9 km). Updated Sat Jan 21 at 9:32 am PST. (ID# 236145) |
| Highway 3 Both directions | Slippery Sections 10 km west of Midway to Greenwood (24.5 km). Updated Sat Jan 21 at 9:32 am PST. (ID# 236146) |
| Highway 3 Both directions | Slippery Sections from Greenwood to Eholt Summit (16.7 km). Updated Sat Jan 21 at 9:33 am PST. (ID# 236147) |
| Highway 3 Both directions | Compact Snow with Slippery Sections from Eholt Summit to Grand Forks (24.2 km). Updated Sat Jan 21 at 9:38 am PST. (ID# 236205) |
| Highway 3 Both directions | Compact Snow with Slippery Sections 7.5 km east of Christina Lake to Paulson Bridge (16.6 km). Updated Sat Jan 21 at 9:48 am PST. (ID# 236206) |
| Highway 3 Both directions | Compact Snow with Slippery Sections from Paulson Bridge to Junction with Highway 3B at Nancy Greene Lake (23 km). Updated Sat Jan 21 at 9:54 am PST. (ID# 236207) |
| Highway 3 Both directions | Compact Snow from Junction with Highway 3B at Nancy Greene Lake to Castlegar (25.6 km). Updated Sat Jan 21 at 10:02 am PST. (ID# 236211) |
| Highway 3 Both directions | Compact Snow from Junction with Highway 22, in Castlegar to Meadows (27.4 km). Updated Sat Jan 21 at 10:03 am PST. (ID# 236212) |
| Highway 3 Both directions | Compact Snow with Slippery Sections from Junction with Highway 6 to Creston (69.8 km). Updated Sat Jan 21 at 7:53 am PST. (ID# 235787) |
| Highway 3 Both directions | Slippery Sections from Creston to Goatfel (31.6 km). Updated Sat Jan 21 at 7:53 am PST. (ID# 235812) |
| | |
| --- | --- |
| Highway 5 Both directions | Slushy with Slippery Sections from Exit 202, Portia Interchange to Exit 256, Kingsvale (Coldwater Road) (54.8 km). Updated Sat Jan 21 at 11:25 am PST. (ID# 236218) |
| Highway 5 Both directions | Slushy with Slippery Sections from Exit 256, Kingsvale (Coldwater Road) to Merritt (33.5 km). Updated Sat Jan 21 at 11:12 am PST. (ID# 236213) |
| Highway 5 Both directions | Slushy with Slippery Sections from Merritt to Exit 336, Junction with Highway 97D, to Logan Lake (47.1 km). Updated Sat Jan 21 at 11:13 am PST. (ID# 236214) |
| Highway 5 Both directions | Wire Cache Rest Area closed. Ministry and contactor staff are working to assess structural damage and carry out required repairs. Updated on Thu Jan 19 at 3:16 pm PST. (ID# -61956) |
| Highway 5 Both directions | Slippery Sections from McMurphy to Blue River (56.7 km). Updated Sat Jan 21 at 9:26 am PST. (ID# 232577) |
| Highway 5 Both directions | Slippery Sections from Blue River to 62 km north of Blue River (62 km). Updated Sat Jan 21 at 9:25 am PST. (ID# 235419) |
| Highway 5 Northbound | Winter Highway Maintenance from Box Canyon Chainup Area to 500 m north of Great Bear Snowshed (1.8 km), 10:00 am to 4:00 pm on Sat Jan 21. Lane closure in effect. Updated on Sat Jan 21 at 10:07 am PST. (ID# -61984) |
Hope Weather
Hope Current Conditions

3.8 C
Date:
Saturday January 21, 2017 at 19:02 UTC
Condition:
Cloudy
Temperature:
3.8C
Pressure:
99.7kPa
Dewpoint:
2.3C
Visibility:
16.1km
Humidity
Hope Forecast
Saturday


High 7.
Chance of showers
30%
Saturday night


Low 3.
Chance of showers
70%
Sunday


High 6.
A few showers

Sunday night


Low 2.
Cloudy periods

Monday


High 7.
A mix of sun and cloud

Monday night


Low zero.
Clear

Tuesday


High 7.
Sunny

Tuesday night


Low 1.
Clear

Merritt Weather
Merritt Current Conditions
3.0 C
Date:
Saturday January 21, 2017 at 19:02 UTC
Condition:
Temperature:
3.0C
Pressure:
kPa
Dewpoint:
1.2C
Merritt Forecast
Saturday


High 4.
Chance of showers
40%
Saturday night


Low -1.
Chance of flurries or rain showers
30%
Sunday


High 4.
Chance of rain showers or flurries
60%
Sunday night


Low -2.
Chance of showers
60%
Monday


High 2.
A mix of sun and cloud

Monday night


Low -1.
Cloudy periods

Tuesday


High 1.
A mix of sun and cloud

Tuesday night


Low -8.
Cloudy periods

Weather Radar (12 hr playback)
MISC INFO
AST-1 COURSE DETAILS (next course Feb 18-19)
- main instructor is Niko Weis (one of the best around)
- this course is geared towards sledders... both days in the snow (most AST-1 courses only do 1 day in the snow and 1 full day in classroom)
- you need your own sled and you must have a Beacon, Shovel and Probe (like every sledder should have)
- Saturday and Sunday is on Henning Mountain learning how to use your Beacon properly, how to probe and shovel properly, how to read the terrain and avoid avalanche risks, and how to read the snow pack
- there will be some classroom time in our Pipeline cabin
- Henning Mountain has groomed trails with Simple Terrain so beginners won't have a problem with the 2 days on the mountain
- you will be amazed at how much you learn in this course and realize how unprepared you really were with-out it. You miss one week-end of normal riding but you will still be on your sled and in the snow (not stuck in a classroom for days). Cost is $300/person, $250 if you are a member of CoqSnow, $200 for Kids or Volunteers. If you've taken AST-1 course before and want to redo the course as a refresher, we will give you a $100 discount. To sign-up, call Gerald @ 604-316-1600
- Lodging available at Coquihalla Lakes Lodge @ 1-877-978-2096